Place
Missouri National Recreational River Resource and Education Center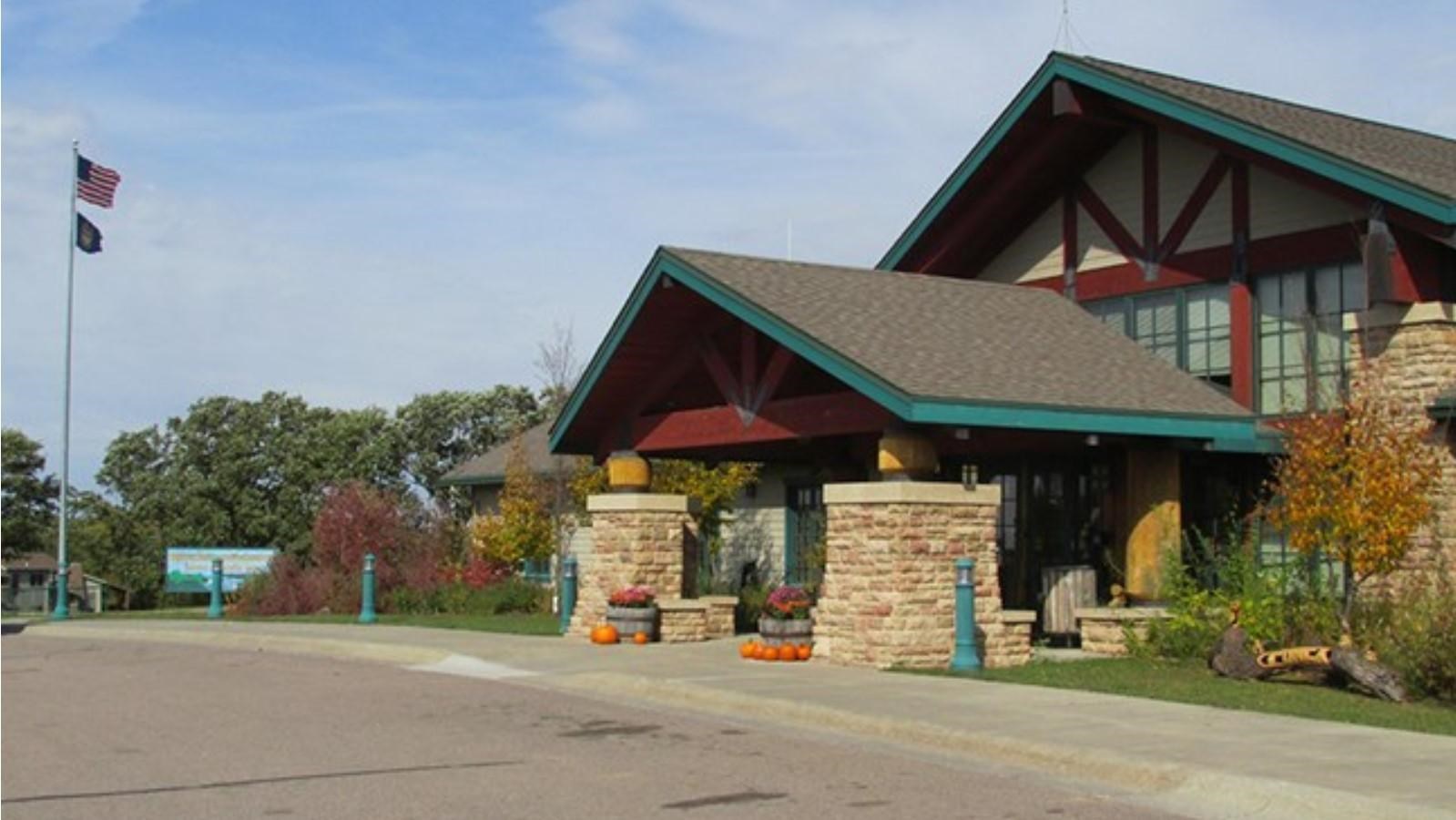 MANAGED BY:
Nebraska Game and Parks Commission
Boat Ramp, Canoe/Kayak/Small Boat Launch, Information, Information - Maps Available, Information - Ranger/Staff Member Present, Information Kiosk/Bulletin Board, Parking - Auto, Parking - Boat Trailer, Parking - Bus/RV, Picnic Table, Recycling, Restroom, Restroom - Accessible, Trash/Litter Receptacles, Water - Bottle-Filling Station, Water - Drinking/Potable, Wheelchair Accessible
Missouri National Recreational River Resource and Education Center, located in Ponca State Park, is one of the main visitor entry points and use areas along the Missouri National Recreational River (MNRR).

The Resource and Education Center provide visitors an opportunity to understand and develop their own connection to the resource, therefore fostering a sense of personal stewardship and care while visiting and recreating on the river. Exhibits in the Resource and Education Center focus on the meanings and significance of the MNRR, a unit of the National Park System. In 1999, the Nebraska Game and Parks Commission, the U.S. Army Corp of Engineers, the National Park Service, and the Better Ponca Foundation joined together to develop this center at Ponca State Park, a unit of the Nebraska Game and Parks Commission, located near Ponca, Nebraska.
It is open Monday through Saturday from 8:00 a.m. to 5:00 p.m. and on Sunday from 1:00 p.m. to 5:00 p.m. Hours are extended during the summer. The state park is at the end of Highway Spur 26 E about three miles north of Ponca. A valid daily or annual entry permit is required. For additional information call: 402-755-2284.

Ponca State Park has various recreational opportunities ranging from hiking, swimming, golfing, horseback riding, wildlife viewing, fishing, boating and paddling the river. 
Last updated: August 31, 2020