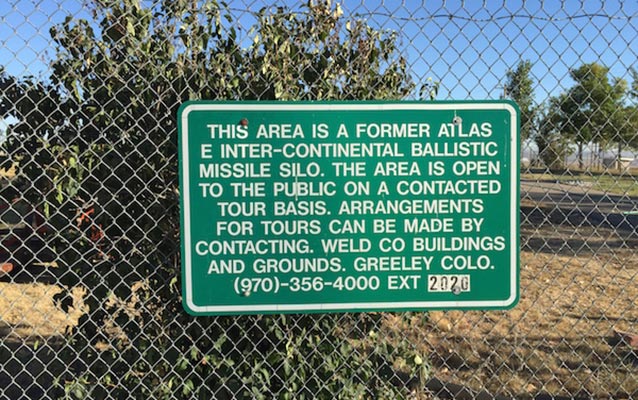 Location:
West of Greeley, Colorado
Significance:
Preserved Atlas-E Missile Launch Facility

The Missile Site Park is great opportunity to step back into the Cold War Era of national defense. The former nuclear warhead equipped Atlas E site was constructed in 1961. The host military base for the Atlas E program's command and control was located at Francis E. Warren Air Force Base in Cheyenne, Wyoming. There were a total of four Atlas E sites in Weld County. This particular missile site was deactivated in 1965 and was turned over to Weld County. The Missile Site Park is located between Greeley, Windsor, and Loveland on 10611 Spur 257, Greeley, CO.
Last updated: October 21, 2020