Place
Minnehaha Falls Regional Park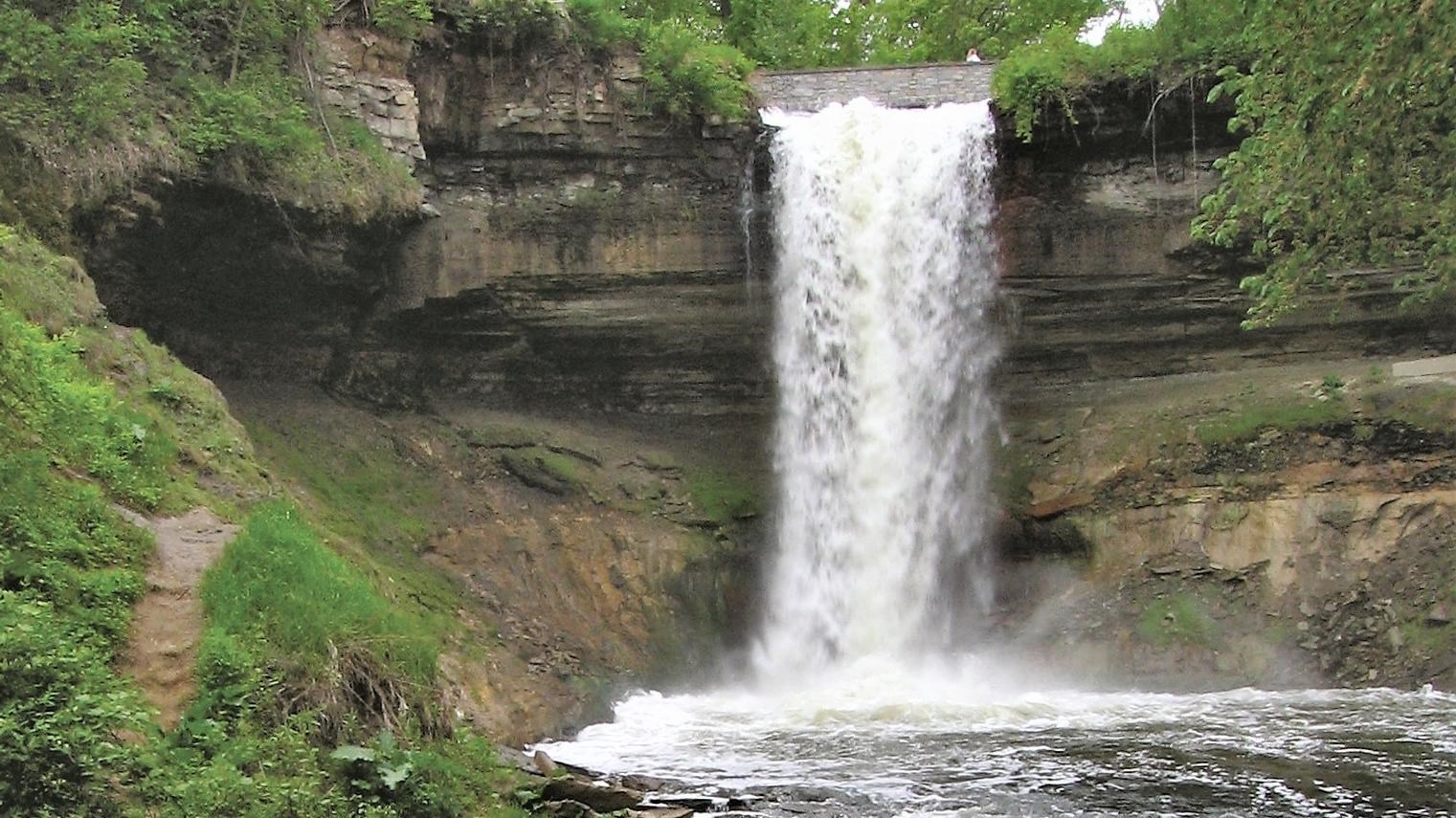 Location:
4801 S Minnehaha Drive Minneapolis, MN 55417
Significance:
Historical Regional Park that provides recreation and multiple amenities.
Designation:
Regional Park
Accessible Rooms, Accessible Sites, Benches/Seating, Bicycle - Rack, Bicycle - Rental, Cellular Signal, Parking - Auto, Picnic Shelter/Pavilion, Picnic Table, Public Transit, Recycling, Restroom, Restroom - Accessible, Scenic View/Photo Spot
History
The New England poet, Henry Wadsworth Longfellow, gave this Minneapolis waterfall national fame in the Song of Hiawatha, although he never saw the 53-foot falls he wrote of in 1853.
The Longfellow House Hospitality Center, which sits on the northwest end of Minnehaha Regional Park introduces the Grand Rounds National Scenic Byway, a 50-mile outdoor recreation loop in the Minneapolis area.
Other attractions at Minnehaha include the John H. Stevens House, the Princess Depot, and the Minnehaha Falls Off-leash Dog Park.
Activities
Descend into the gorge below the falls via a staircase to get a great view of the falls from below. Park benches in the upper reaches of the gorge provide a cool and shady spot to watch the falls on hot summer days. For the more adventurous, take the trail down the gorge past lovely pools and photogenic stone bridges to a sandy beach at the confluence of Minnehaha Creek and the Mississippi River. This beach is a favorite of both the sun-loving and anglers that pursue their quarry in the Mississippi River.

Picnicking is also a favorite past-time in the area above the gorge with numerous tables, grills, and pavilions available for renting for gatherings. (Call 612-230-6400 with questions.) There is also the Sea Salt Eatery for those that would rather have someone else prepare a meal.

The park has many other amenities including a wading pool for kids and a disc golf course.
Last updated: October 17, 2020