Place
Mills River Overlook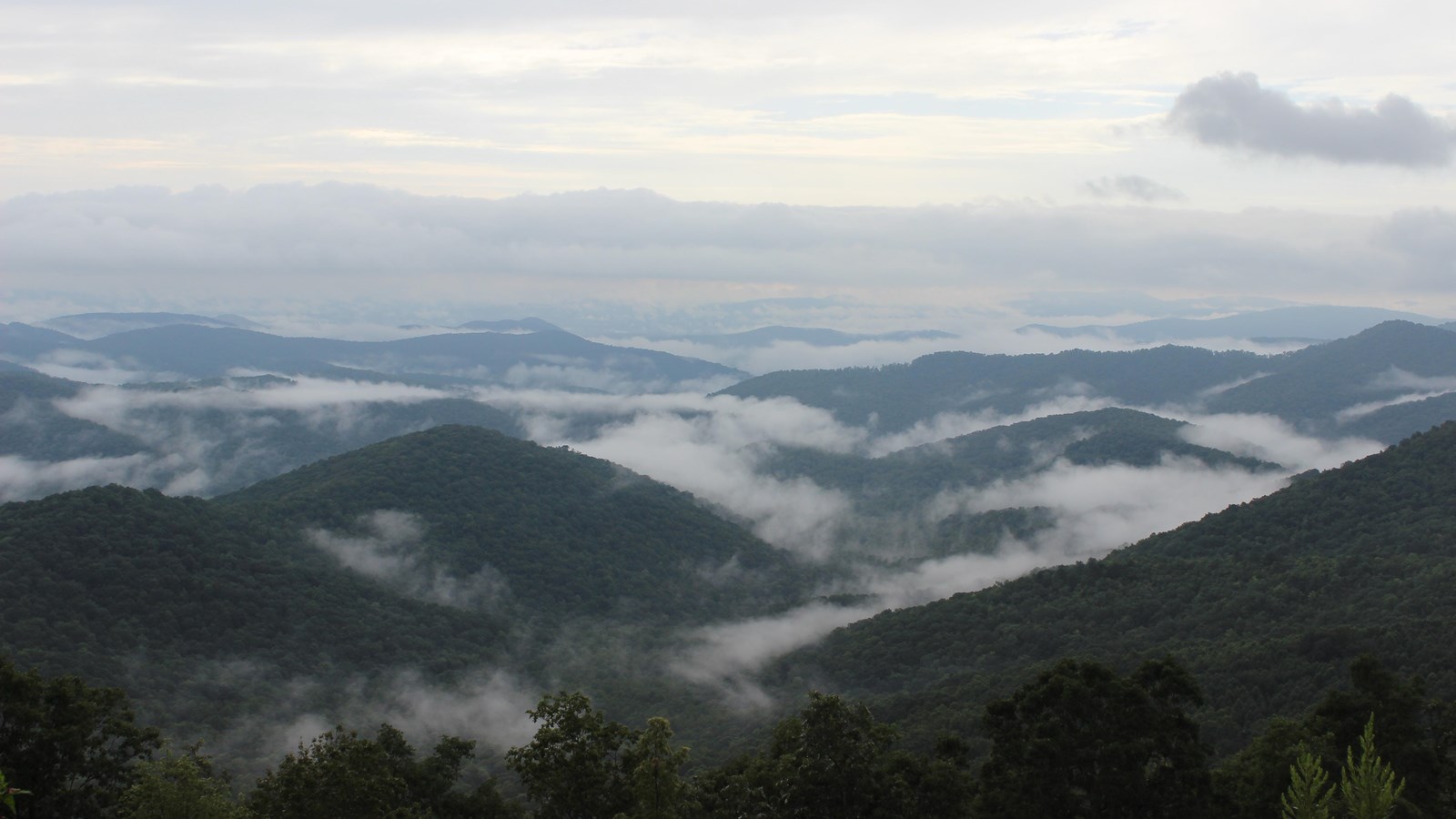 Significance:
High Elevation Scenic Overlook
Parking - Auto, Scenic View/Photo Spot, Trailhead
While most overlooks on the Blue Ridge Parkway open the view on one side, the Mills River Overlook allows visitors to see the bigger picture.

With clear views into the valleys on either edge, it's a beautiful reminder that the scenic motorway was designed as a ridge ride. Views on both sides of the Parkway make Mills River a popular overlook for both sunrise and sunset. And since this overlook has very little canopy cover, it's an excellent place to observe the autumn hawk migration. As a bonus, hikers can pick up the Mountains-to-Sea Trail, traveling a rocky trail as far as they want in either direction. Just remember to wear sturdy shoes and bring plenty of water!

Depending on weather and road conditions, the average driving time to the Mills River Overlook is approximately 35-40 minutes from Asheville or 2 hours 20 minutes from the end of the Parkway near Cherokee.
Last updated: November 7, 2021