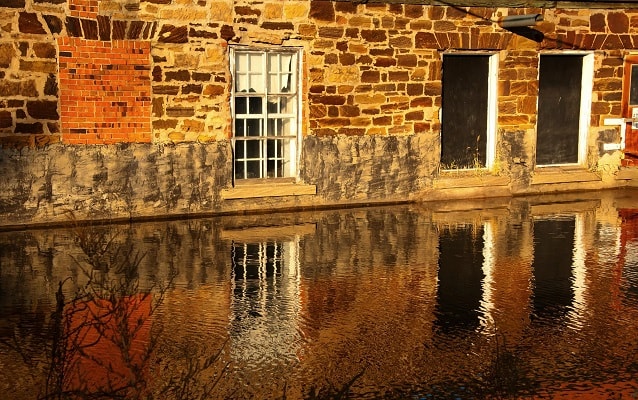 Location:
From the Iowa river past Amana
Significance:
Power source
Designation:
National Historic Landmark
Between 1865 and 1869, the Amana Colonists built a seven-mile-long canal. It stretched from the Iowa River near West Amana, through Middle Amana, through Amana, then into Price Creek, where it continued to the river. They dug it with human, oxen, and steam power, and after it was completed a dam was built to divert water from the Iowa River into the canal. The water turned water wheels, which in turn powered the shafts for the machinery in the mills. This race provided waterpower for the two textile mills and one flour mill which the society operated.
In the 1920s, the Society took out the shaft drives and replaced them with an electrical generator to power the machinery. The canal was dredged annually to remove silt until the electrical generators were installed, at which time the water moved more constantly and less silt settled in the race. The mill race no longer powers the mills.
Last updated: December 18, 2017