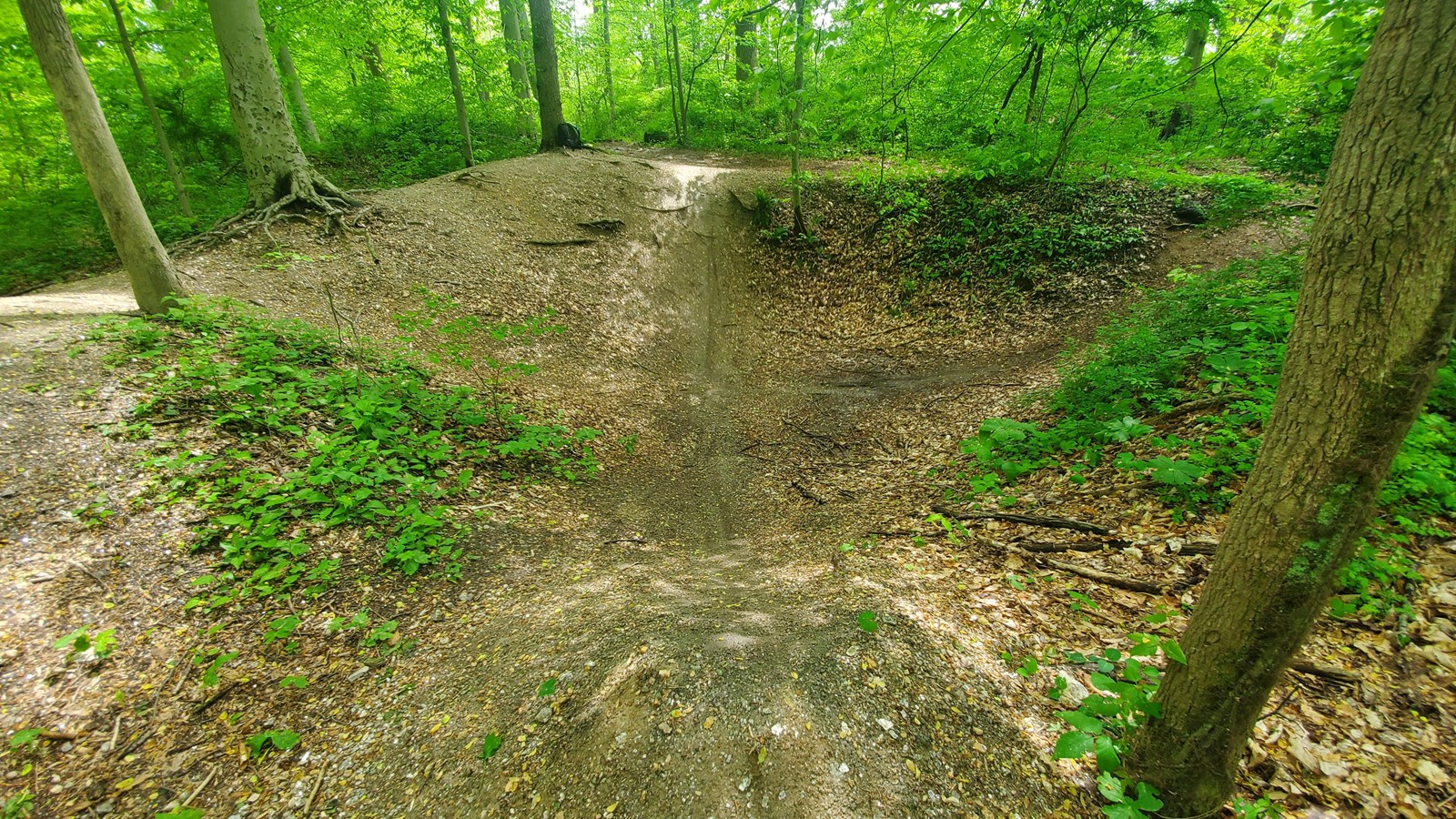 Location:
39°49'53.1"N 75°33'51.6"W
Significance:
The remains of this mica mining pit, active from the mid 1800's-early 1900's, provides evidence of the Brandywine Valley's industrial history. As an important center for the Industrial Revolution within the United States, the Brandywine Valley provided both raw material and finished products to the nation and abroad, including the mica mined here for use in the production of ceramics.
Audio Description, Cellular Signal
Mica mining started within the Brandywine Valley in the mid 1700's, and from there grew to be one of several major industries present within the Valley. Mica, kaolin, and feldspar were all mined at various locations, with the product then shipped out to ceramic factories in Philadelphia and Wilmington. Feldspar and kaolin were used in the production of porcelain glazes, while mica was used as an insulation agent in the ceramic production process, as well as later on in the production of spark plugs. Usually all three minerals would be mined side by side or within successive waves at the same site. 

This pit in particular was active from approximately 1850-1910. You can still see large amounts of mica flakes spread around the ground surrounding the pit and the remaining spoil piles. It was the production of mica and other minerals from this pit and others like it that served to elevate the Brandywine Valley into one of the first centers of the American industrial revolution. Combined with the mills of various types that dotted the banks of the Brandywine River, this area of northern Delaware was able to position itself as a major producer of both raw materials and finished products.
Last updated: August 20, 2021