Place
Metcalf Bottoms Picnic Area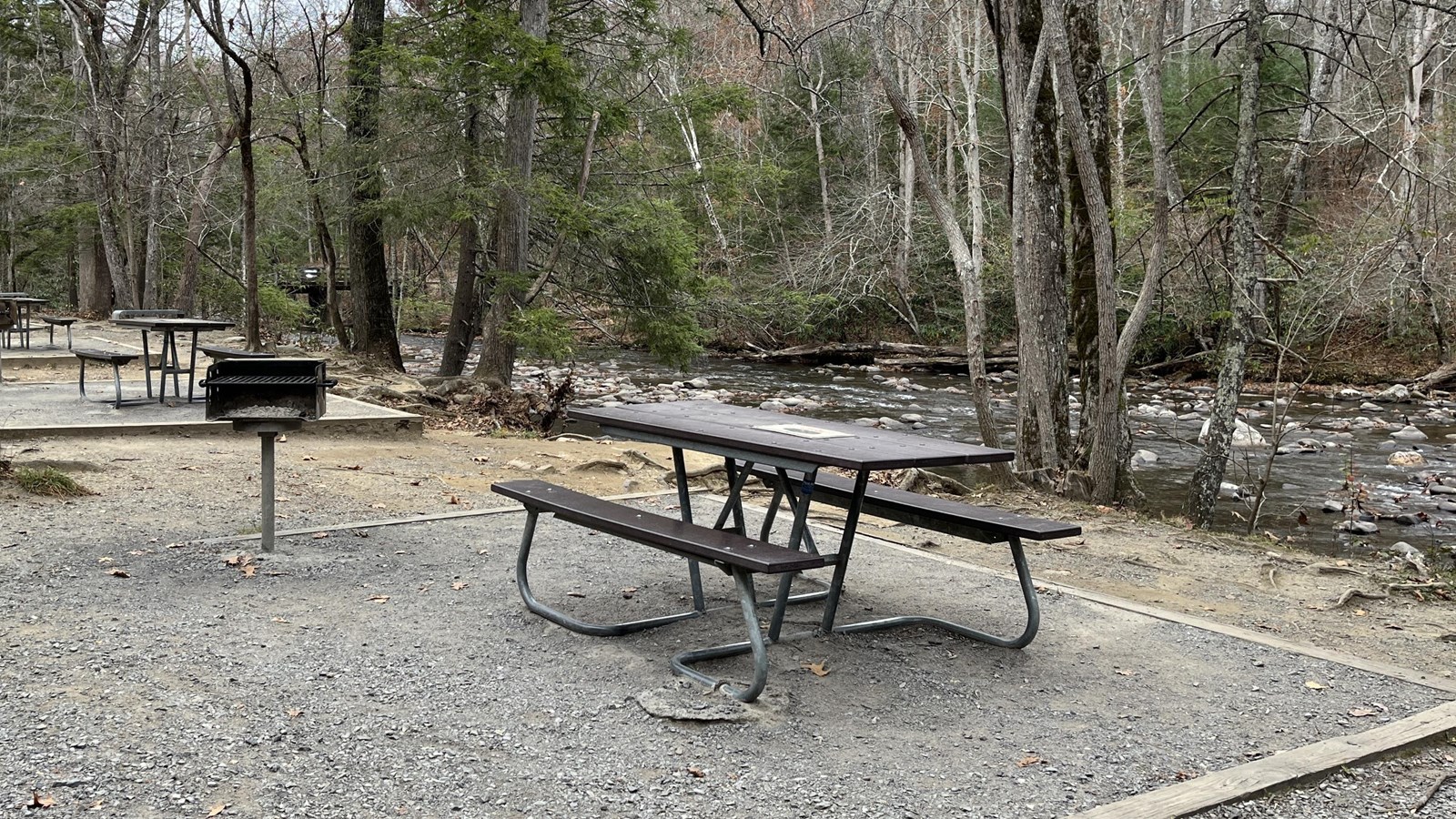 Location:
Great Smoky Mountains National Park
Accessible Sites, Benches/Seating, Grill, Parking - Auto, Pet Waste Disposal, Pets Allowed, Picnic Shelter/Pavilion, Picnic Table, Restroom
Partially open year-round from sunrise to sunset. The north loop, pavilion, and part of the south loop are open mid-April to late-October, while the remainder of the south loop is open year-round.

Metcalf Bottoms Picnic Area—elevation 1,680 feet (~512 meters)—offers 122 sites and a reservable pavilion along the Little River, a popular fishing location (fishing license required). Its central location between Gatlinburg and Townsend, in addition to its proximity to Elkmont, make Metcalf Bottoms an ideal stop to access trails and historic buildings.

Dumpsters are removed late-October to late-March. Pack out all trash items and food scraps during this time. The Metcalf bridge has a 10-ton weight limit. No buses, motorhomes, or trailers permitted.
Tips for a Great Picnic
Black bears reside in Great Smoky Mountains National Park and can die as a result of access to human food and trash. Promptly dispose of garbage in bear-proof trash cans. If you see a bear, do not approach it.
Provided grills are for charcoal fires. Wood fires are not permitted.
A Tennessee or North Carolina fishing license is required to fish in the park.
Pets are permitted in picnic areas but cannot be left unattended. All pets must be kept on a leash at all times. Pets are allowed on the Oconaluftee River Trail and Gatlinburg Trail but prohibited on all other trails.
Last updated: December 6, 2023