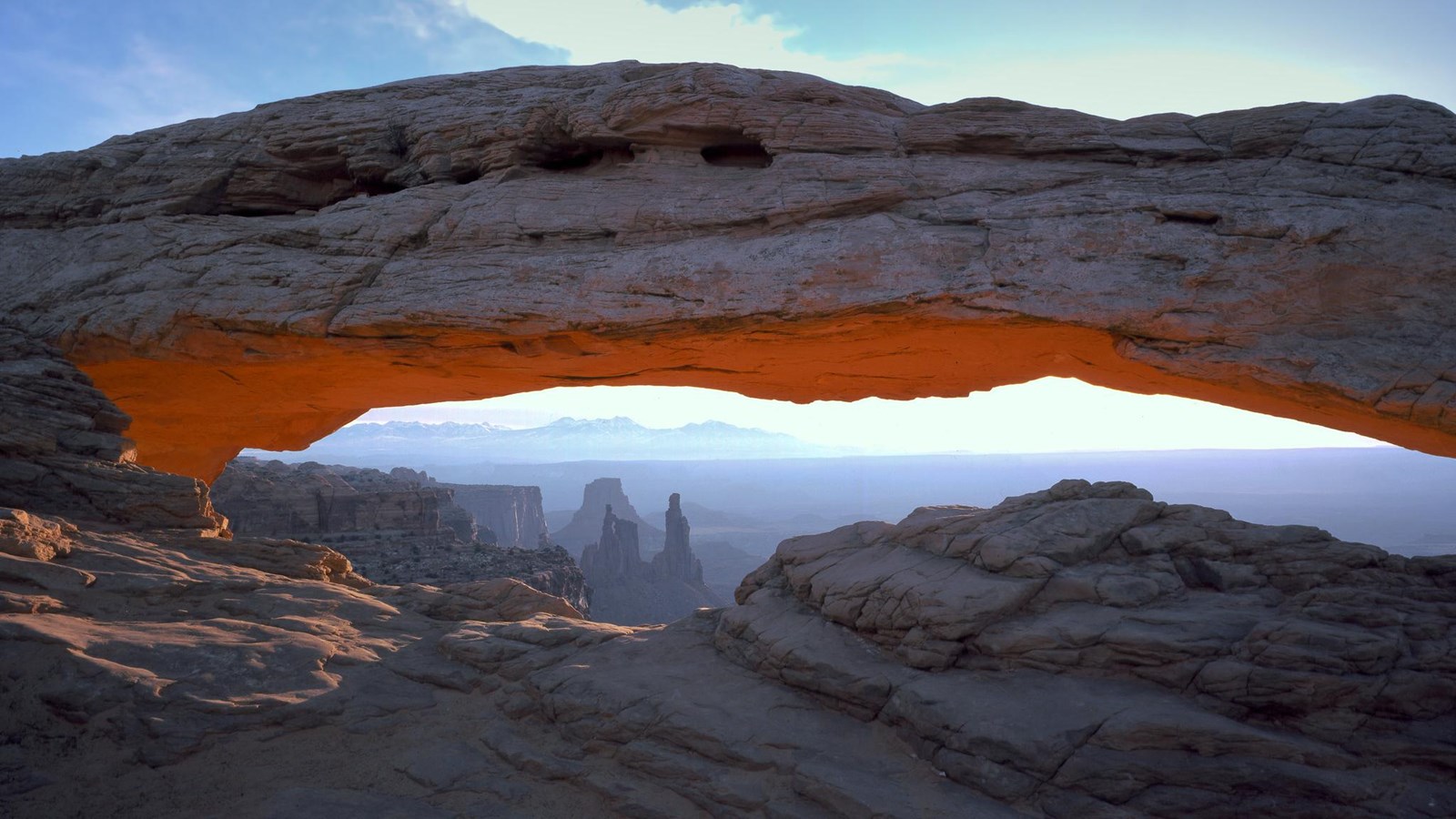 Location:
Island in the Sky, Canyonlands
Significance:
Trailhead, Viewpoint
Parking - Auto, Scenic View/Photo Spot, Trailhead
Perched at the edge of the mesa top, this 27-foot-long (8.3 m) arch frames views of the canyon far below and the La Sal Mountains in the distance. The loop hike has slightly more elevation change at the beginning if you travel counter-clockwise. To reduce the number of stairs, walk clockwise to the arch, then retrace your steps.
Roundtrip Distance: 0.6 mi (1 km)
Time: 30 min
Elevation Change: 56 ft (17 m)
Difficulty: Easy
Hike Description: A short hike leads to a cliff-edge arch. Mesa Arch is a classic sunrise spot, and has stunning views towards the La Sal Mountains any time of day.
Accessibility: This trail can be rough, uneven, and requires walking up and down a rocky hill and stone steps. It is not accessible to wheelchairs. In winter, there may be snow or icy conditions; we recommend traction devices for hikers.
Dogs are not allowed on this trail. Service animals are allowed in national parks. What is a service animal?

Mesa Arch is one of most photographed arches in southeast Utah. This location is especially popular at sunrise, when groups of photographers often lay in wait for the glow of sunrise on the bottom of the arch.
Last updated: August 22, 2023