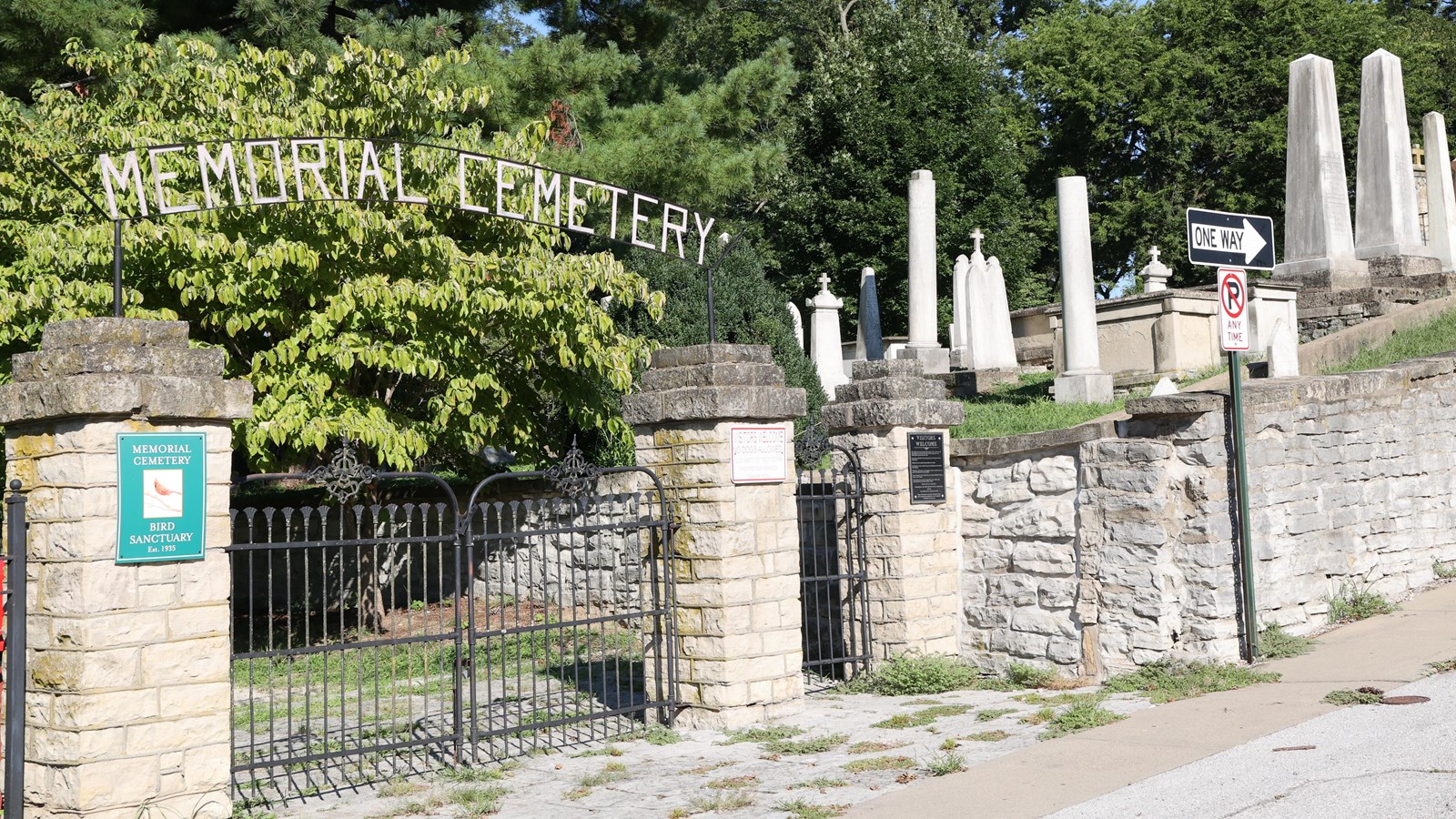 Location:
35 N. Fifth Street, Ste. Genevieve, MO
Significance:
Oldest remaining cemetery in Ste. Genevieve. First cemetery created in the current location of the town.
Historical/Interpretive Information/Exhibits
As the oldest cemetery in Ste. Genevieve today, Memorial Cemetery is home to some of the earliest residents of the settlement. Established in 1787, with the first documented burial in 1793, it serves as the final resting place for many of the historical residents associated with Ste. Genevieve National Historical Park. Being the only burial ground within the early village everyone regardless of wealth, race, or religious background was buried here. 
Known burials within the Memorial Cemetery include Jean Baptiste Valle, Francois Janis, Vital Bauvais, Felicite Bauvais, Michel Amoureux and Perrine Amoureux. These individuals were members of the wealthy families associated with houses managed by the National Park Service. The wealth of these families is evident by the impressive stone markers at their gravesites, but the average habitants of the early settlement were laid to rest without permanent markers. Most graves were marked with wooden crosses that broke over the years. Today there are an estimated 3,000 to 5,000 unmarked burials on the cemetery grounds. 
In 1881 the cemetery closed to new burials due to issues with overcrowding and unmarked graves with one exception. In 1894, Odile Valle was buried in the cemetery after donating most of the funds needed to build a new Catholic Church in 1870.  
Today the Memorial Cemetery is cared for by the Foundation for the Restoration of Ste. Genevieve and is open daily for visitors to explore. 
Last updated: May 2, 2023