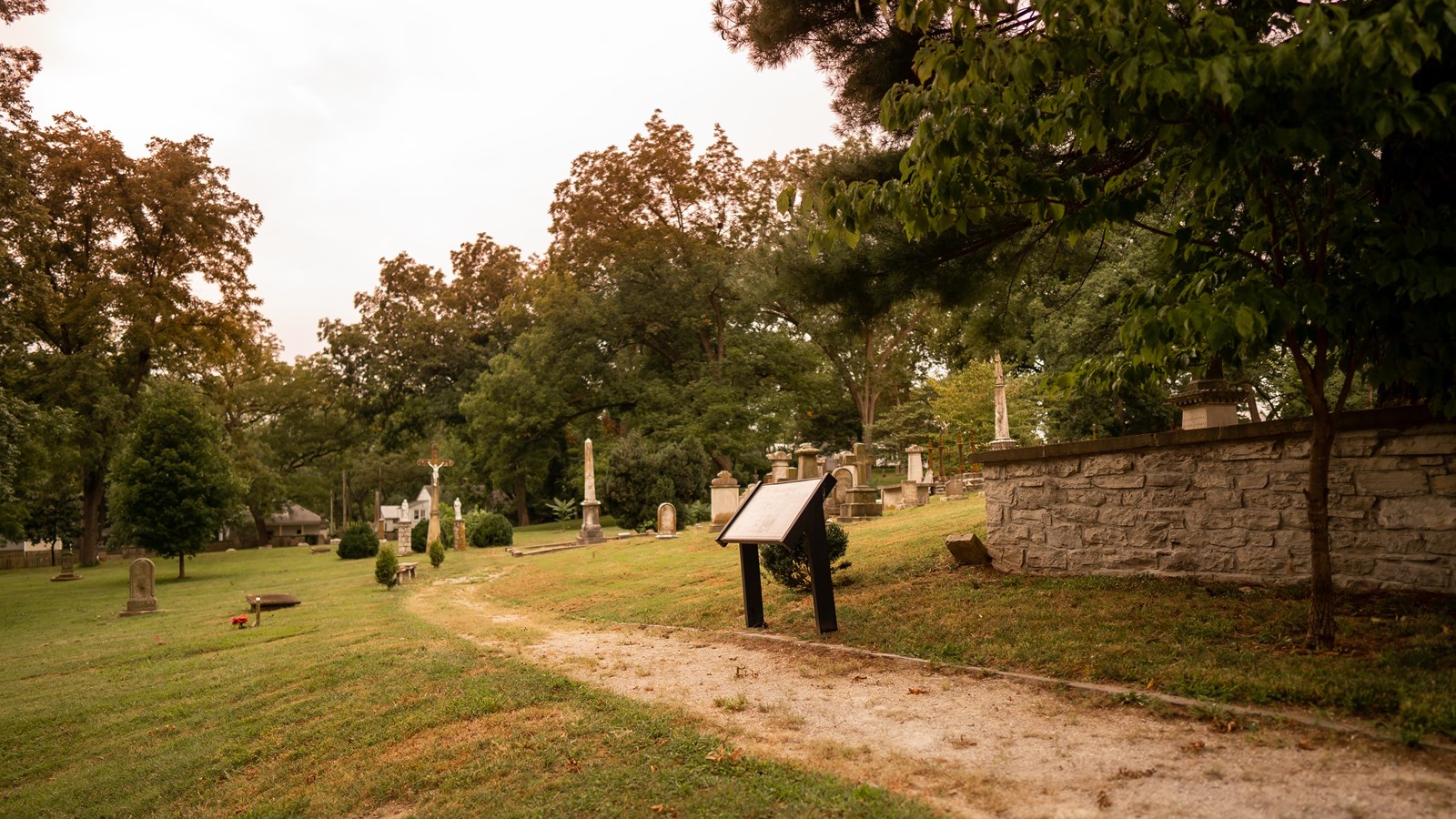 Location:
35 N. Fifth Street, Ste. Genevieve, MO
Historical/Interpretive Information/Exhibits
Memorial Cemetery contributes to the historic district's national significance as a well-preserved landscape from the colonial period and as the resting place for many of Ste. Genevieve's most prominent early citizens, including many members of the Valle family. The first officially documented burial was that of Francois Leclerc in 1793. The cemetery was closed to new interments after 1881. The last burial on the grounds was that of Odile Valle, who was buried next to the grave of her husband, Felix Valle, after her death in 1894. Residents of Ste. Genevieve have long recognized the importance of the cemetery and have undertaken three major restoration projects in the 1930s, the 1970s, and finally in the first decade of the twenty-first century. In 2004, the Foundation for Restoration of Ste. Genevieve received a Save America's Treasures grant from the National Park Service. With that grant and local matching funds, preservationists constructed a new fence around the perimeter of the cemetery, developed and implemented a landscape plan, developed and installed interpretive signs, conducted research on the cemetery's history, and repaired more than fifty damaged grave markers.  
Last updated: April 28, 2022