Place
MD - Life of the Forest Trail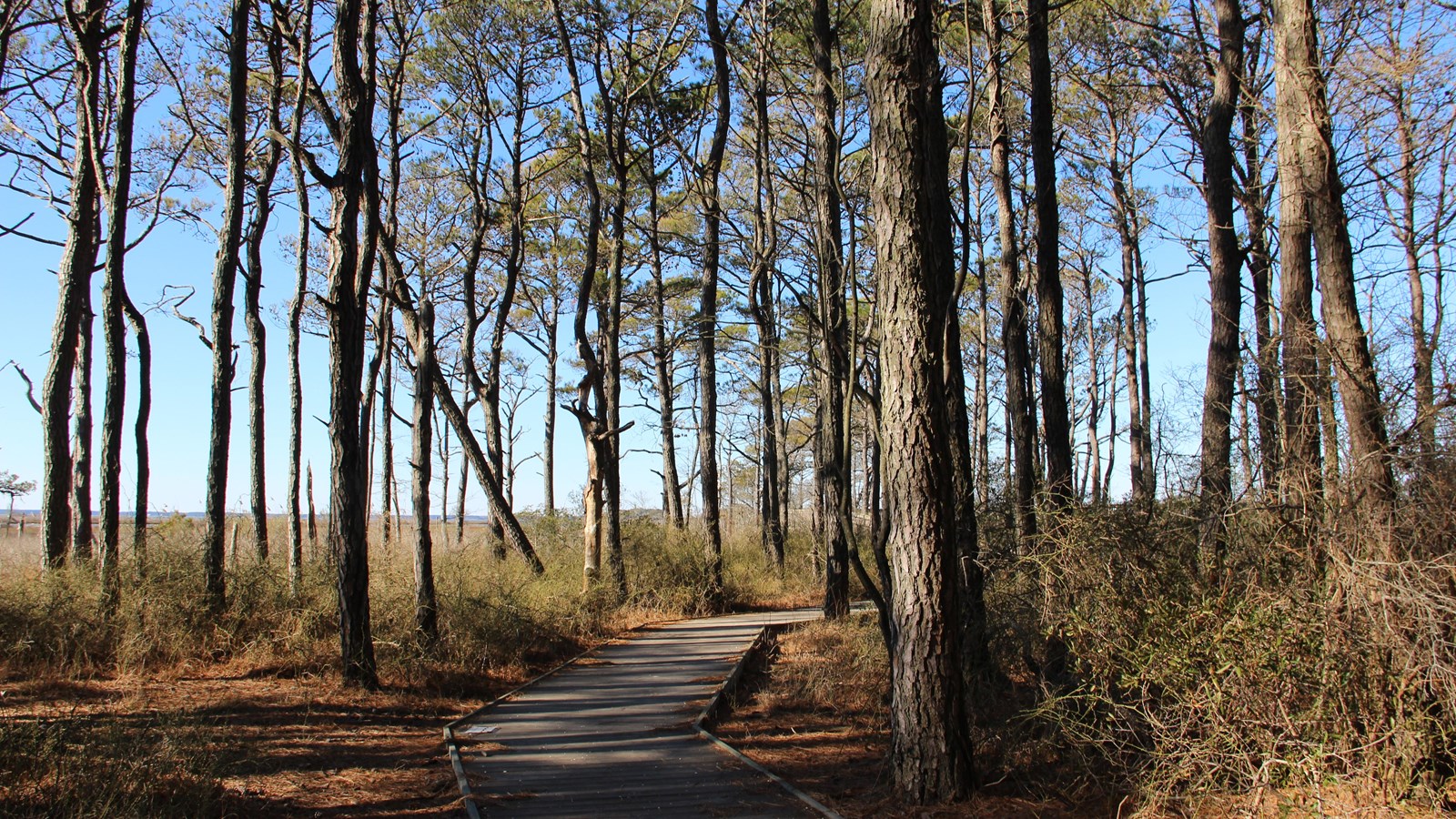 Location:
Berlin, Maryland
Significance:
Accessible hiking trail
Accessible Sites, Parking - Auto, Scenic View/Photo Spot, Trailhead, Wheelchair Accessible
The Life of the Forest Trail is a ½ mile walking trail that begins in the maritime forest with the potential of viewing reptiles, amphibians, and woodland birds. The trail then emerges out onto a boardwalk with gorgeous views of the Sinepuxent Bay and its marshes to the west, and the maritime forest to the east. The long boardwalk provides excellent birding opportunities. When facing north from the boardwalk, you can view Old Ferry Landing, which is a popular bayside use area for crabbing and launching kayaks.
To download a trail guide on what you may see on this trail, please check out our
hiking page.
To follow along with a self-guided OnCell tour, call 410-864-9128 or go to
ASIS.ONCELL.COM.
Please note, bicycles and pets are not permitted on the Life of the Forest Trail.  
Last updated: May 11, 2021