Place
MD - Life of the Dunes Trail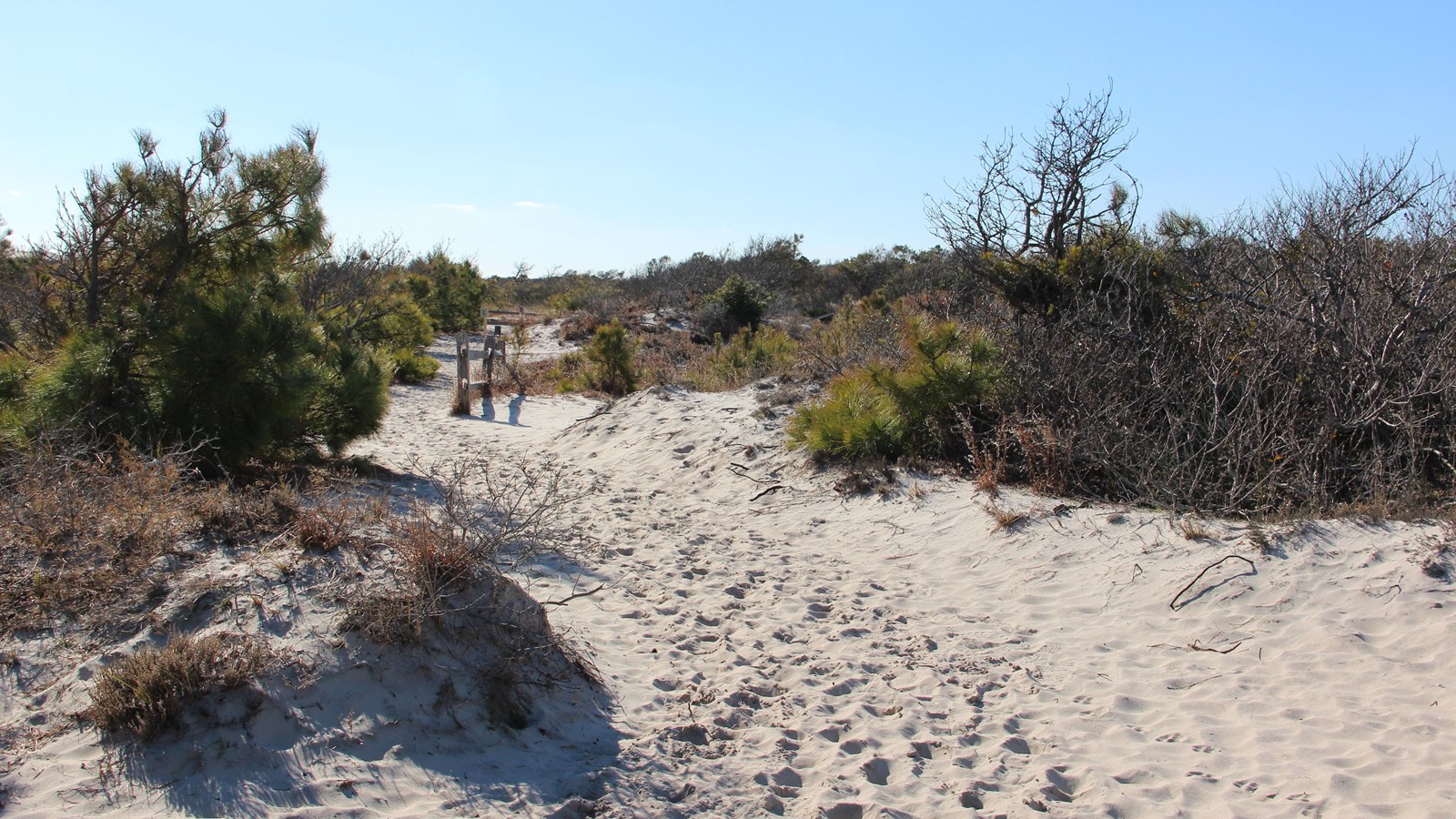 Location:
Berlin, Maryland
Significance:
hiking trail
Benches/Seating, Parking - Auto, Scenic View/Photo Spot, Trailhead
The Life of the Dunes Trail begins at the southern side of the South Beach parking lot in the Maryland district. This trail guides you through dune habitat, shrub thicket habitat, and along the remnants of Baltimore Boulevard. Baltimore Boulevard is the last physical reminder of a failed attempt of creating a resort community on Assateague. This ¾  mile walking trail is comprised of sand, small portions of pavement, steps and uneven terrain making it inaccessible to those with walking disabilities.  To download a trail guide on what you may see on this trail, please check out our
hiking page
. To follow along with a self-guided OnCell tour, call 410-864-9128 or go to
ASIS.ONCELL.COM.
Please note, bicycles and pets are not permitted on The Life of the Dunes Trail
Last updated: December 2, 2022