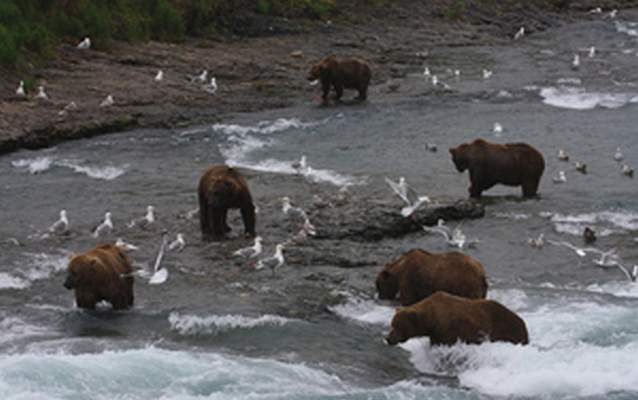 Quick Facts
Location:

McNeil River

Significance:

A world-renowned bear viewing location.

Designation:

National Natural Landmark

OPEN TO PUBLIC:

Yes

MANAGED BY:
The McNeil River State Game Sanctuary contains a portion of the McNeil River with a series of low, shallow falls that afford easy wading and good visibility for brown bears fishing for salmon. The concentration of bears fishing at the falls provides a world-renowned bear viewing opportunity. The site provides permanent protection for brown bear and other fish and wildlife populations and their habitats. It was designated as a National Natural Landmark in 1968, and is 137,255 acres large.