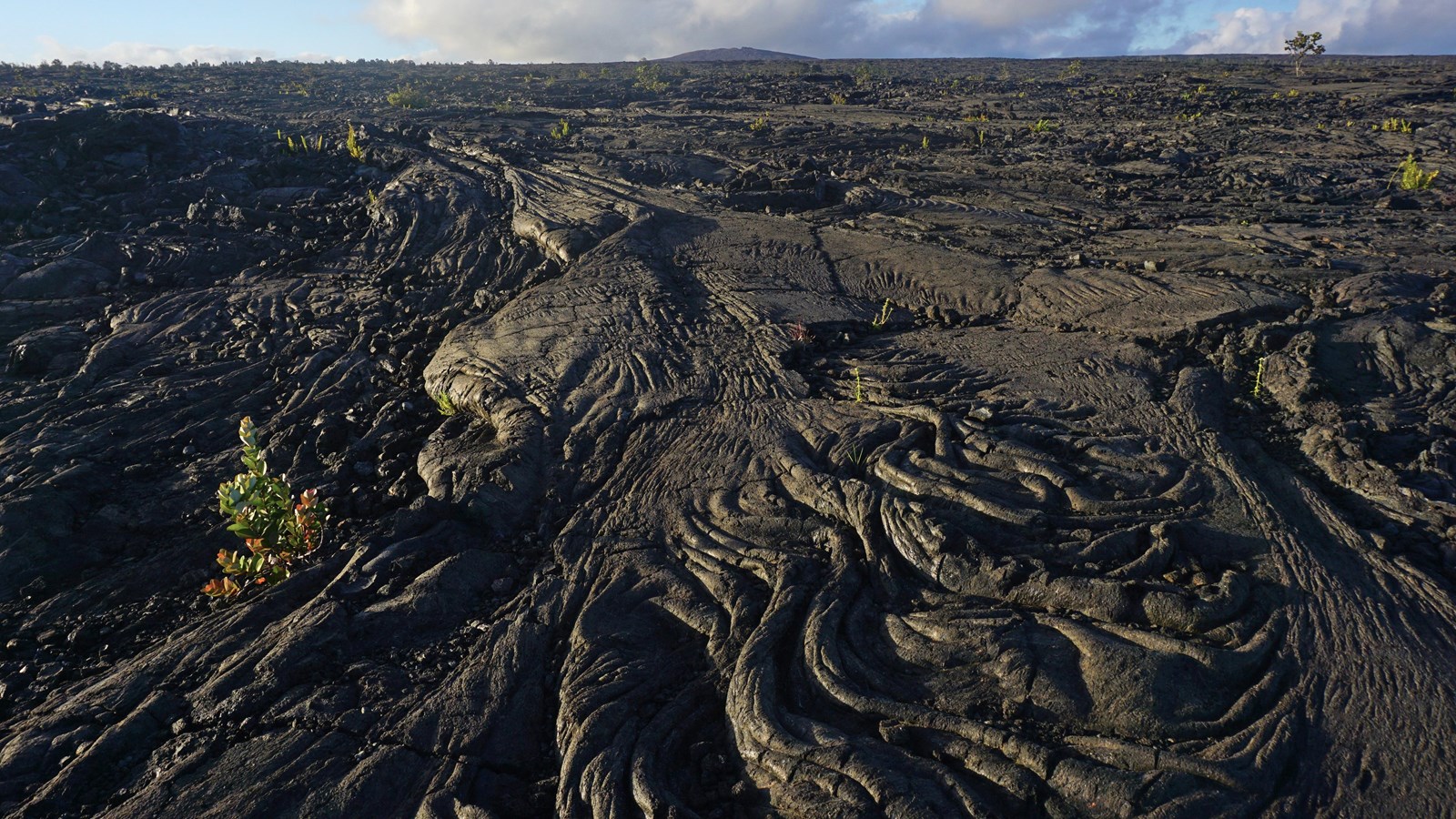 Location:
Hawaiʻi Volcanoes National Park
Parking - Auto, Scenic View/Photo Spot, Trailhead
Mau = continuous
Loa = long
O = of
Mauna Ulu = growing mountain
Mau Loa O Maunaulu = "The long continuous growing mountain" or "forever growing mountain"

At this pullout on Chain of Craters Road you will have an expansive view of the Maunaulu lava flows that repeatedly crossed the road between 1969 and 1974. Mau Loa O Maunaulu is also the start of the Keauhou Trail to coastal backcountry camping sites.

On the mauka (uphill) side of the road is a distant view of the Maunaulu lava shield that extruded this massive field of lava. You may also notice the shiny glaze of the pāhoehoe flows. This reflection off of the lava is created from the outer layer of silica, surface glass. Vegetation in this area is sparse due to the incredibly harsh winds and the hard, intractable lava.
Last updated: May 15, 2021