Place
Stephen T. Mather Memorial Plaque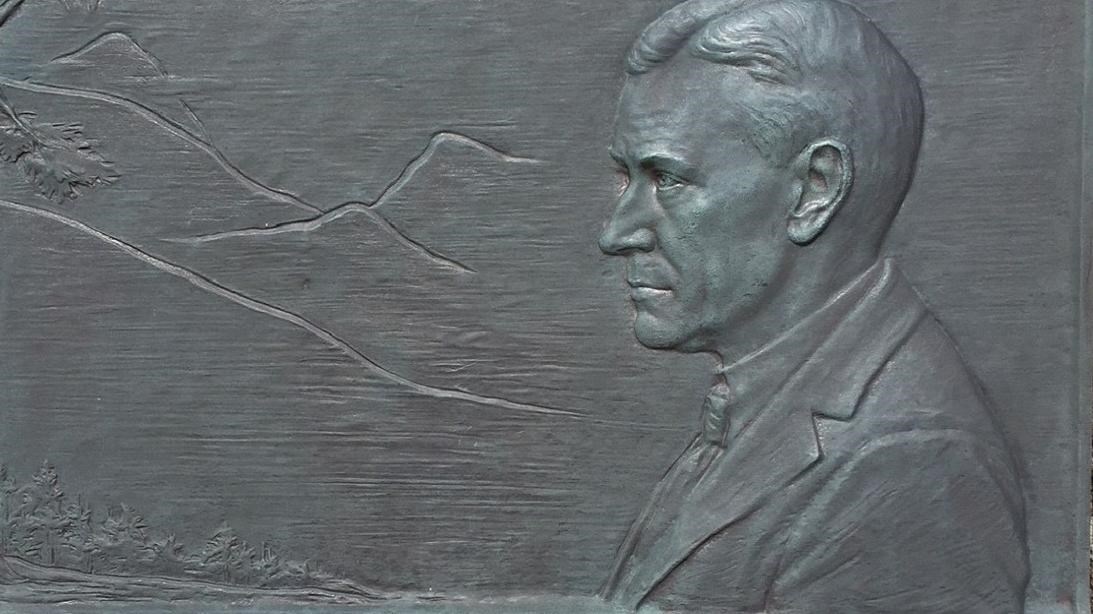 Location:
Cadillac Summit Loop
Significance:
Plaque dedicated to Stephen T. Mather
Hidden among the granite slabs on the summit of Cadillac Mountain is a bronze plaque dedicated to Stephen Tyng Mather, known both as a sucessful businessman and avid conservationist.

He was appointed special assistant to the Secretary of the Interior, Franklin K. Lane, in 1915 and focused on establishing an office to manage the National Parks. His vigorous efforts to build public and political support for the parks helped persuade Congress to create the National Park Service (NPS) in 1916. Appointed the first director of the NPS in May 1917, he continued to promote park access, development, and use, and contributed generously to the parks from his personal fortune. He visited Mount Desert Island in June 1922, stayed at George Dorr's Old Farm estate and was led up and down mountains all over the park to better experience the unique qualities of the place then known as Lafayette National Park.

Plaques dedicated to Mather have been placed in national parks throughout the country, all concluding with the inscription "There will never come an end to the good that he has done." This memorial plaque is located on the Cadillac Summit Loop Trail.
Last updated: October 13, 2020