Place
The Masonic Temple Building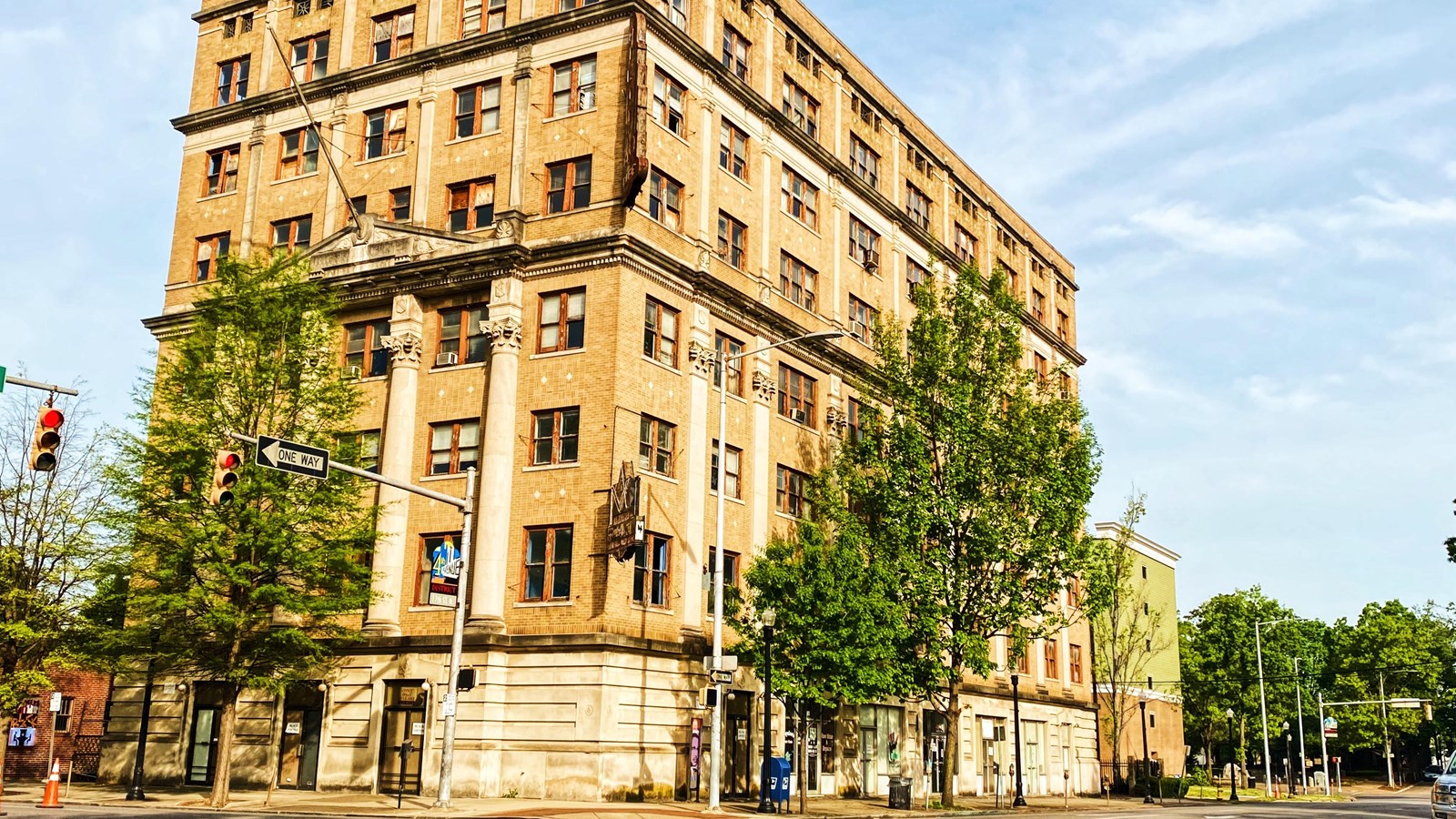 Location:
1630 4th Ave N, Birmingham, AL 35203
Need a dentist? Or a lawyer? Or a root beer float? For an African American in the Jim Crow era, one of these needs might lead you to the "Black Skyscraper," otherwise known as the Colored Masonic Temple. Built in 1922 by renowned African American architect Robert Robinson Taylor, the building served as a physical testament to the resilience, determination, and grit of Black people in Birmingham, Alabama. 
Besides leasing to notable African-American professionals, the Temple also housed the offices of the National Association for the Advancement of Colored People (NAACP), an institution instrumental in the fight against racism.  
The building became known as a social hub. A soda fountain served up grilled cheese on the bottom floor, and an auditorium and ballroom emanated tunes played by The Duke Ellington Orchestra and Count Basie's big bands. Three ground floor rooms filled with books made up the Booker T. Washington Library, the first to loan out written works to Black citizens in Birmingham. 
The Colored Masonic Temple was situated in the middle of the 4th Avenue business district. This area was one of the few commercial areas of town where African Americans owned businesses and were welcomed into restaurants, pharmacies, and clothing stores. Against all odds, the 4th Avenue business district became a booming hub, thanks in large part to places like the Colored Masonic Temple. 
Today, the building is vacant, but plans for a multimillion-dollar renovation that will house retail, office, and ballroom space are in development. The building is included as part of the footprint of the Birmingham Civil Rights National Monument, a National Park unit that interprets the story of Project "C" (for "conflict"), an effort to end city-wide racial segregation in the spring of 1963. To reach the Masons directly, please call 205-328-9078.
Last updated: November 3, 2021