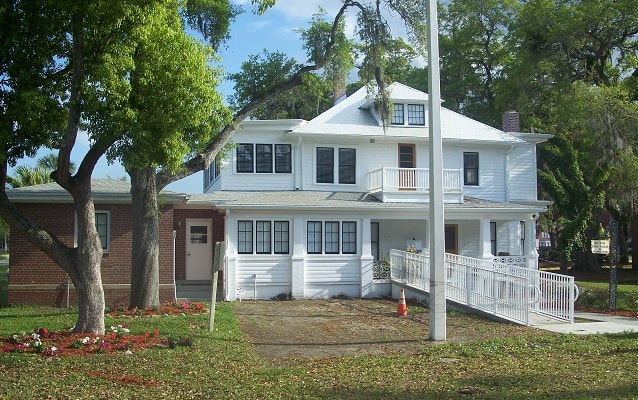 Quick Facts
Location:

Daytona, Florida

Significance:

Association with activist and educator Mary McLeod Bethune.

Designation:

National Historic Landmark

OPEN TO PUBLIC:

Yes
Located on the campus of Bethune-Cookman College in Daytona, Florida, the house was home to Mary McLeod Bethune. Born in 1875 in a small cabin in South Carolina, Bethune became an activist and educator. Her parents were formerly enslaved and were not allowed to learn to read or write. From an early age Bethune recognized the power of education to transform people's lives.

When Bethune heard about an African Amirian community living in Daytona, Florida, she decided to move to the area and establish a school for black girls. The school eventually merged with the nearby boys school, forming Bethune-Cookman College. Bethune also served as advisor to President Franklin D. Roosevelt and founded the Negro Women of America. She was a tireless advocate for African Americans and women.

While living in Florida, Bethune moved into this modest two-story house. It served as her home from the time of its construction in the 1920s until her death in 1955. The house is maintained in the same state as when occupied by Bethune. The rooms have not been changed since her death and the original furnishing remain. Members of the public can visit the house and learn more about her life and work.