Place
Mare Island Naval Shipyard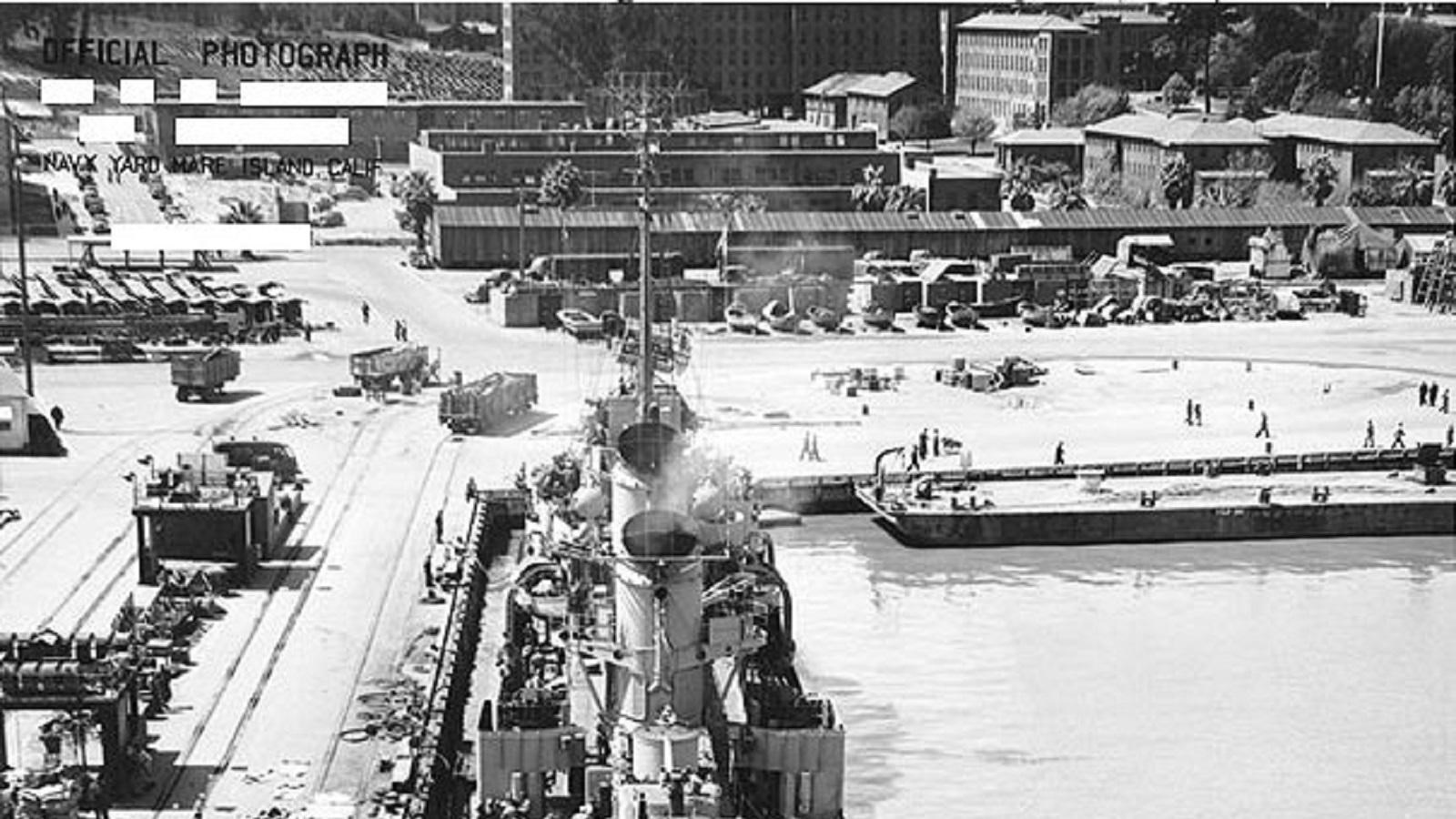 Location:
Mare Island Strait, Causeway St., Cedar Ave., Mesa, Ribeiro and Tyler Rds, San Francisco, CA
Designation:
National Register of Historic Places
Mare Island became the first United States naval base on the West Coast in 1854. Spanish ship captain Don Juan Manuel de Ayala y Aranza touched here in 1775. It received its present name from Mexican calvary commander General Mariano Guadalupe Vallejo in 1830. Mare Island illustrates the Nation's effort to extend its naval power into the Pacific Ocean. The first U.S. warship (1859) and first dry dock (1872-91) constructed on the West Coast were built here. To this day, Mare Island holds the record for building the destroyer USS Ward in 17½ days during World War I. The shipyard has been associated with military affairs, development of industrial design and persons significant in U.S. maritime history beginning with David Farragut through World War II leaders.

During World War II, the shipyard turned out scores of ships and submarines, assembling new destroyer escorts with prefabricated sections brought in from as far away as Colorado. Warships damaged in battle were also repaired and refitted in the base's drydocks. By the end of the war, Mare Island had produced 17 submarines, four submarine tenders, 31 destroyer escorts, 33 small craft and more than 300 landing craft.Mare Island's sprawling National Register historic district boasts hundreds of buildings built between 1854 and the end of World War II, including ranking officers' mansions (c. 1900), duplexes for junior grade officers (1940), and ammunition depots (1856-1960s). Building 46 (1855), which served as an active pipe shop until 1984, is scheduled to reopen as the Mare Island Artifact Museum in 2004. St. Peter's Chapel (1901), the West's first nondenominational military church, features 29 stained glass windows designed by Louis Comfort Tiffany. At Alden Park, visitors can inspect a German Marder Suicide Submarine and Torpedo (1944) and explore bomb shelters built during World War II.

Closed in 1996, Mare Island was conveyed to the City of Vallejo in 2002 for reuse and redevelopment. The City is currently negotiating with a master developer on a plan that would provide "seven million square feet of commercial space...1,400 residences, new recreational and open spaces, and revived historical areas."The Mare Island Naval Shipyard, a National Historic Landmark, is roughly bounded by Mare Island Strait, Causeway St., Cedar Ave., Mesa, Ribeiro and Tyler Rds. It is accessible from the Tennessee St. exit of I-80. Mare Island has also been documented by the Historic American Building Survey. 
Discover more history and culture by visiting the World War II in San Francisco Bay Area travel itinerary.
Last updated: September 17, 2020