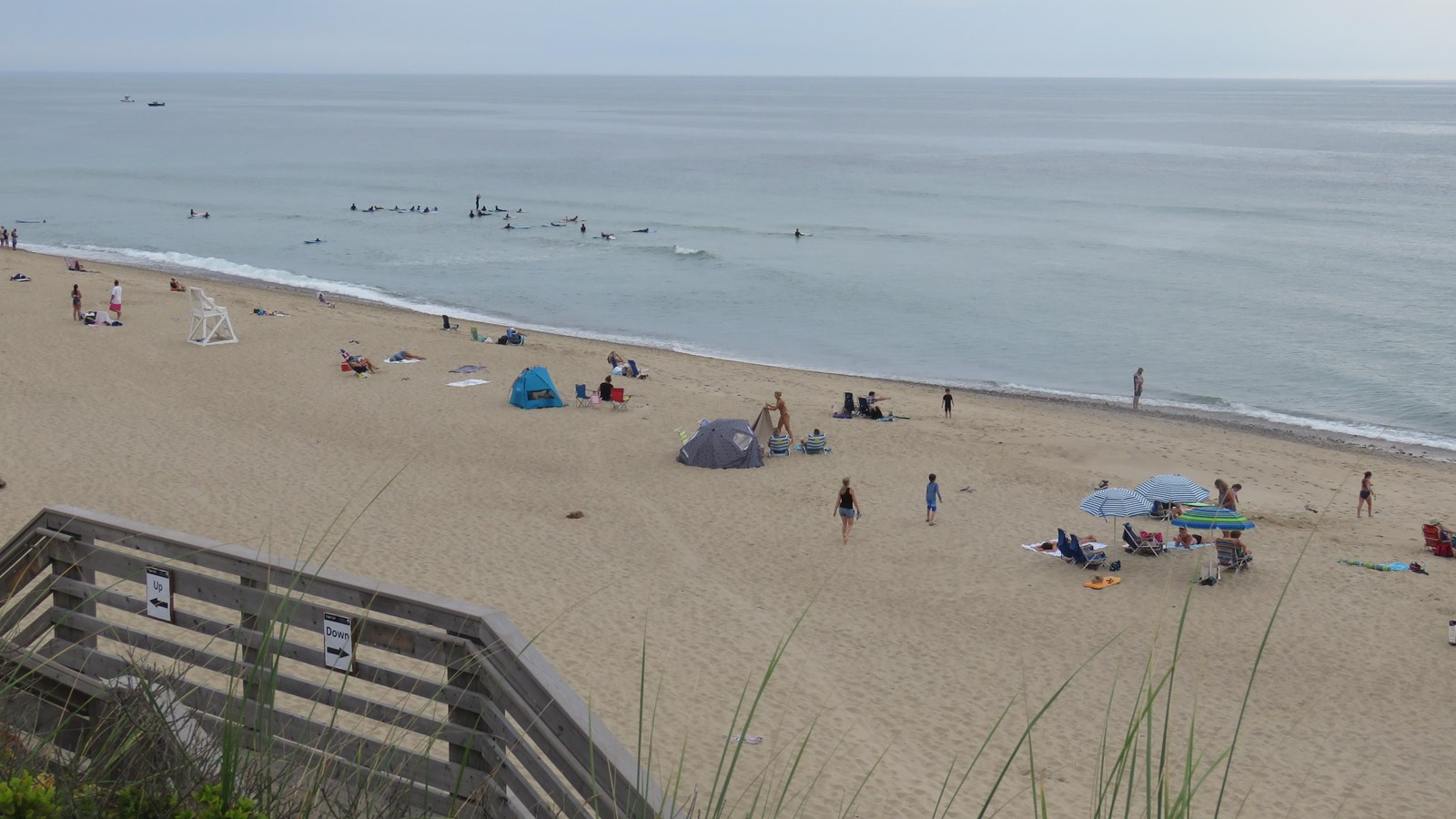 Location:
End of Marconi Beach Road, Wellfleet
Significance:
The first two-way transatlantic wireless radio communication happened on the bluffs above the beach.
Beach/Water Access, Information Kiosk/Bulletin Board, Parking - Auto, Parking - Bus/RV, Restroom - Seasonal, Scenic View/Photo Spot, Showers, Toilet - Flush, Trash/Litter Receptacles, Water - Bottle-Filling Station
Marconi Beach has a unique feel among the beaches of the national seashore. The area offers wild pristine nature in all directions. The coastal bluff that runs the backside of Cape Cod is around 50 feet in height here, and a stairway leads down to the sandy beach.

Marconi Beach is popular for swimming and surfing, and its large parking lot provides access for beachgoers. Once on the beach, it is possible to walk for miles in either direction (be sure to check area tides), getting away from crowds and finding a sense of solitude.

Marconi Beach is named for the Italian inventor, Guglielmo Marconi, who successfully transmitted the first two-way transatlantic wireless radio communication between the US and England from atop the high bluffs in 1903. It is also famous for being near the site of the Whydah, the pirate ship captained by Samuel Bellamy that wrecked just offshore in a storm in 1717, and which gave rise to a bounty of local legends and tales.
Last updated: March 24, 2022