Place
Malcolm X House Site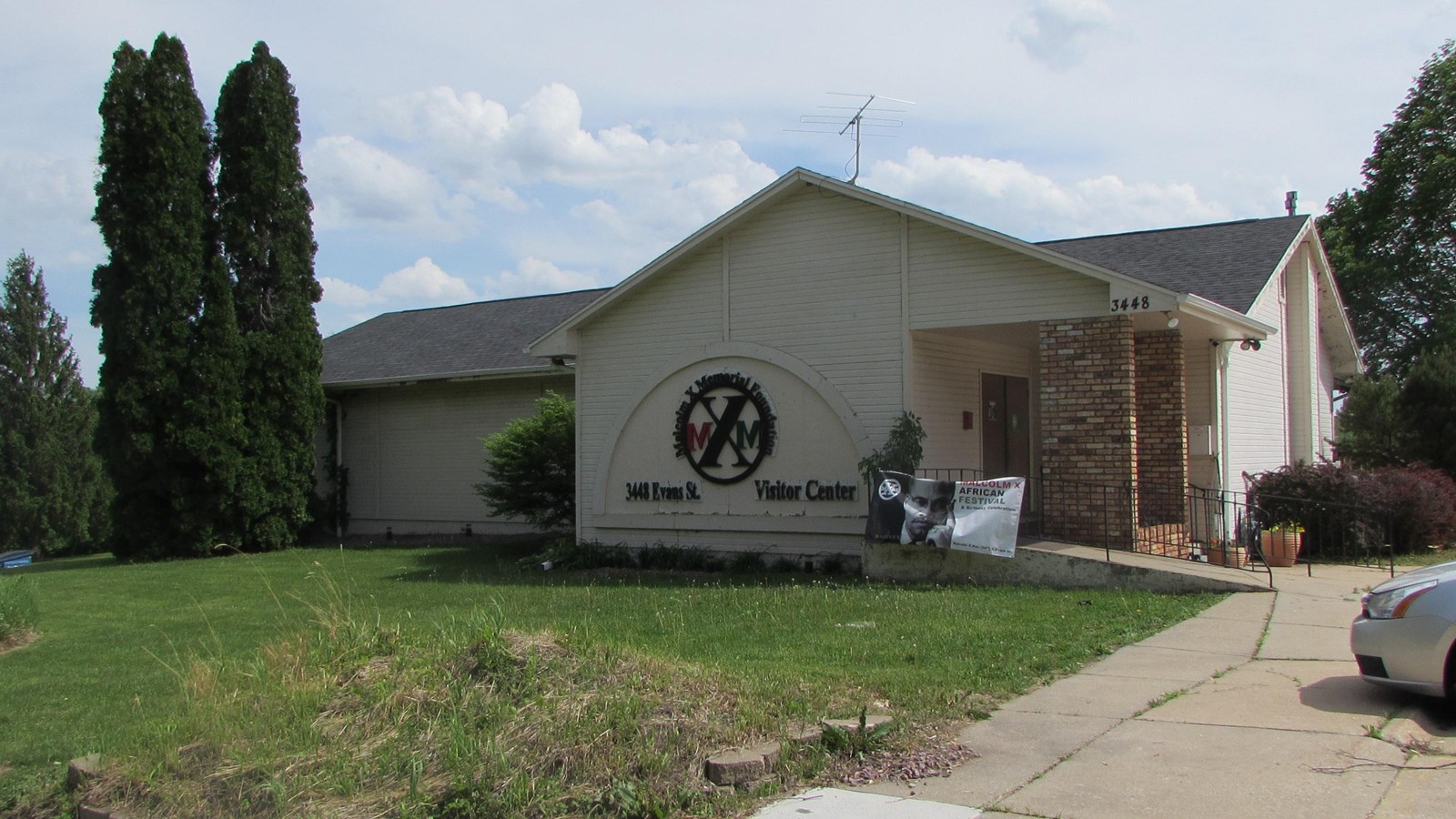 Location:
3463 Evans Street
Significance:
Ethnic Heritage (Black); Politics/Government; Religion; Social History
Designation:
National Register of Historic Places; Omaha Local Landmark
MANAGED BY:
Non-Profit Organization
Born Malcolm Little on May 19, 1925, the Malcolm X House Site marks the site where Malcolm X was raised. Malcom X, also known as el-Hajj Malik el-Shabazz, was a major public figure and advocate for the economic and social self-sufficiency of African Americans in the 1950s and 1960s. He returned to Omaha on a speaking tour in 1963.
Malcom's father was a Baptist minister who had plans of farming his own land and starting a business to supplement his preaching in Omaha. However, the Little family was repeatedly harassed by the Ku Klux Klan and was forced to relocate to Milwaukee, Wisconsin, and later Lansing, Michigan. In 1946 Malcolm was arrested in Boston and served eight years in prison for burglary, during which time he converted to the Islamic faith. After his release, he became a public figure in the fight against racial segregation. Malcolm X was assassinated in New York City on February 21, 1965.
The house was razed in 1970 and no photographs or descriptions of the house are known to exist. Today, the site is occupied by the Malcolm X Memorial Foundation, founded in 1971 by Rowena Moore. The foundation owns the lot on which the Little house once stood as well as several other surrounding lots. Plans are underway to develop the site into a museum and memorial space honoring Malcolm X.
Listed in the
National Register of Historic Places
and designated an
Omaha Local Landmark
, the Malcolm X House Site is featured in the National Park Service
We Shall Overcome: Historic Places of the Civil Rights Movement
Travel Itinerary.
Last updated: September 19, 2022