Place
Walker Memorial Plaza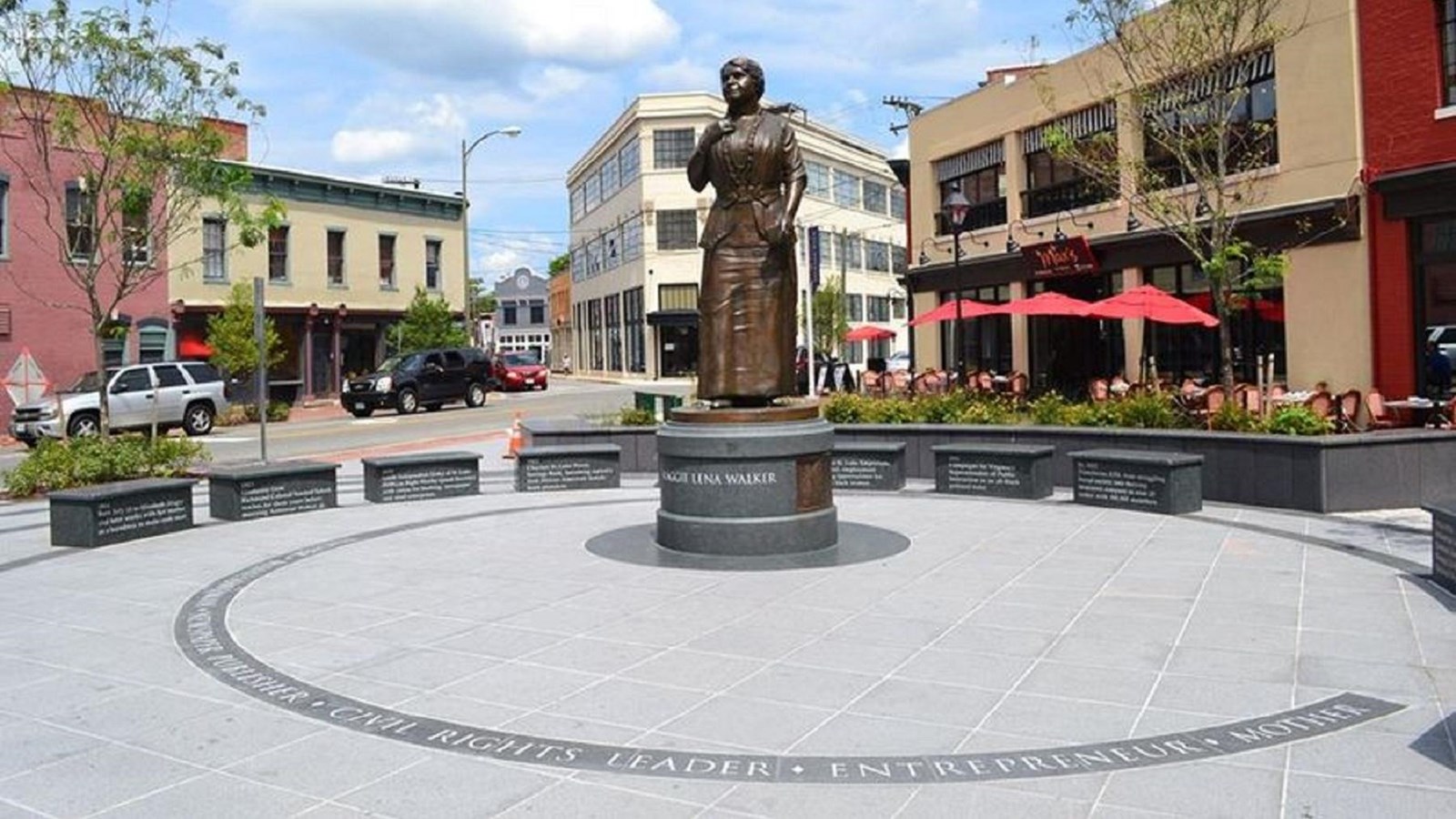 Location:
Richmond, Virginia
Significance:
Statue of Maggie L. Walker
MANAGED BY:
City of Richmond
The Maggie L. Walker Memorial Plaza is a plaza designated by the City of Richmond in July 2017 to honor the life and legacy of Richmond native, Maggie L. Walker. The 10-foot bronze statue was designed by Toby Mendez, with input from local organizations, including the Maggie L. Walker National Historic Site.
The statue is surrounded by 10 benches each describing events and achievements in Mrs. Walker's illustrious life, from opening a bank, to leading the Independent Order of St. Luke. Each bench represents a different aspect of this multi-faceted leader.

Today, the plaza is a short walk from the Maggie L. Walker National Historic Site in Jackson Ward and it serves as a welcoming community meeting place for all who wish to visit.
Last updated: December 20, 2022