Place
Macon County High School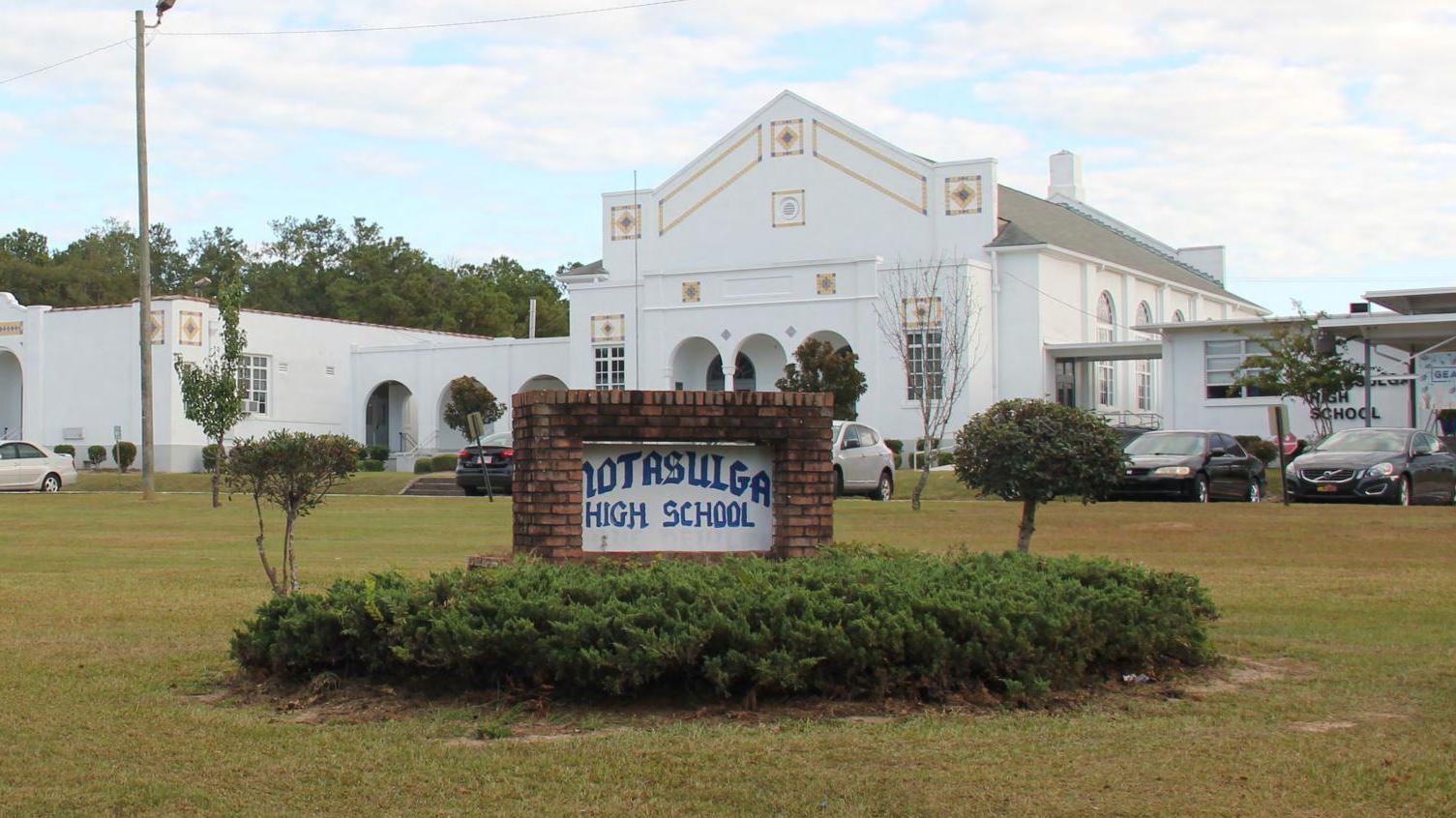 Location:
500 East Main Street Notasulga, Alabama
Significance:
Ethnic History-Black, Social History, Architecture
Designation:
Listed in the National Register – Reference number 100005781
Listed in the National Register of Historic Places in 2020, the Macon County High School in Notasulga, Alabama, is significant for its association with the Civil Rights Movement from 1963-1974. Known as Notasulga High School since the early 1970s, the school's history and its physical evolution illustrate the profound changes taking place in public education in the American South during the years of integration. Events, students, and faculty at the school during its period of significance are directly associated with Lee v. Macon County Board of Education (1963-2006), the nationally significant landmark Civil Rights case that set a precedent for an enhanced role for the federal government in the desegregation of local schools through judicial relief, direct on-ground intervention, and compliance monitoring. The case is also significant in that it replaced the necessity of addressing integration school district by school district with a statewide approach and grew in scope to affect other education-related institutions. Macon County High School is an illustration of successful integration in the late 1960s and 1970s that received nationwide and international attention as a model example of integration by 1974.  
Macon County historically became known as a center for African American education when the legislature established what is now known as Tuskegee Institute, or Tuskegee University, in 1881. Until the mid-20th century it was implied that Tuskegee Institute faculty abided by "the unspoken pledge to stay out of politics." The institute was created primarily to train African American teachers, and thus increase the quality of education that was available to black children in the South.  
The school stands today with elements of Spanish Colonial Revival and International styles. Unusual for a rural Alabama public building, the building's original construction catered to a segregated all-white institution. In 1965 the county built International style buildings after segregationists bombed the school during its initial integration in the spring of 1964. The centerpiece of the campus then as it is today was the Spanish Colonial Revival auditorium/gymnasium, which became an important public building for all sorts of community events for the remainder of the 20th century. 
Last updated: July 18, 2021