Place
Lyman School for Boys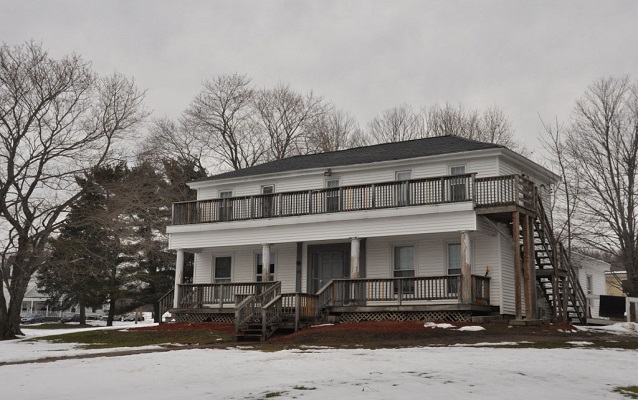 Location:
Jct. of Oak and South Sts., Westborough, Massachusetts
Significance:
Architecture, Education, Social History
Designation:
National Register of Historic Places
The former Lyman School for Boys was established as the Massachusetts State Reform School in 1847 as the first state-operated reform school in the country. Initially located on the eastern shore of Lake Chauncy and dominated by a single massive building, its early history was plagued by conflict between inmates and administration. By the early 1880s these problems were blamed on the scale and impersonality of the school's congregate housing system, and the state's policy of accepting "unteachable" pupils up to 17 years of age. In 1884-1885 both problems were addressed by legislative action that authorized the Trustees to purchase and prepare a new site, and also lowered the maximum age of acceptance to 14. The new campus was the first in the state system to be developed on the dispersed cottage plan. These two actions appear to have successfully rejuvenated the school, as Annual Reports were consistently optimistic through the early twentieth century, and the Legislature continued to authorize funds for expansion through the 1930s. The Lyman School also has close associations with benefactor and reformer Theodore Lyman, for whom it was named. The former Lyman School for Boys clearly reflects the development of the Massachusetts State Hospital and School, with a period of significance extending from 1884-1940.
Image Source
National Register Nomination
Last updated: September 7, 2017