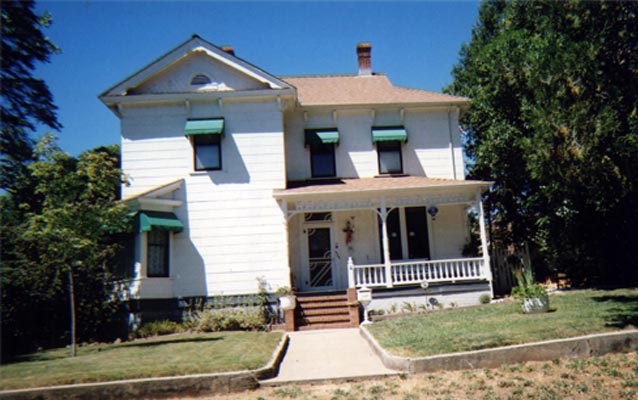 Location:
Auburn, California
Significance:
Education, Politics/Government
Designation:
Listed in the National Register of Historic Places, reference number: 13000141
MANAGED BY:
Privately owned
The Irene Burns House is eligible for the National Register under Criterion B at the local level of significance for its association with educator Irene Burns, a schoolteacher who became the first woman elected to political office in Placer County, California. After three terms as County Superintendent of Schools, she taught developmentally disabled students in San Francisco, then established a school for disabled students in her Auburn home, known as the Burns School. The period of significance is 1900-1943, from her first purchase of the house as a schoolteacher in the city of Auburn until her retirement and the end of the use of the house as an educational facility. This property is nominated under the Architectural and Historic Resources of Auburn, California Multiple Property Document under the Residential Buildings property type.
Link to National Register of Historic Places file. 
Last updated: September 30, 2022