Place
Lost Cove Cliffs Overlook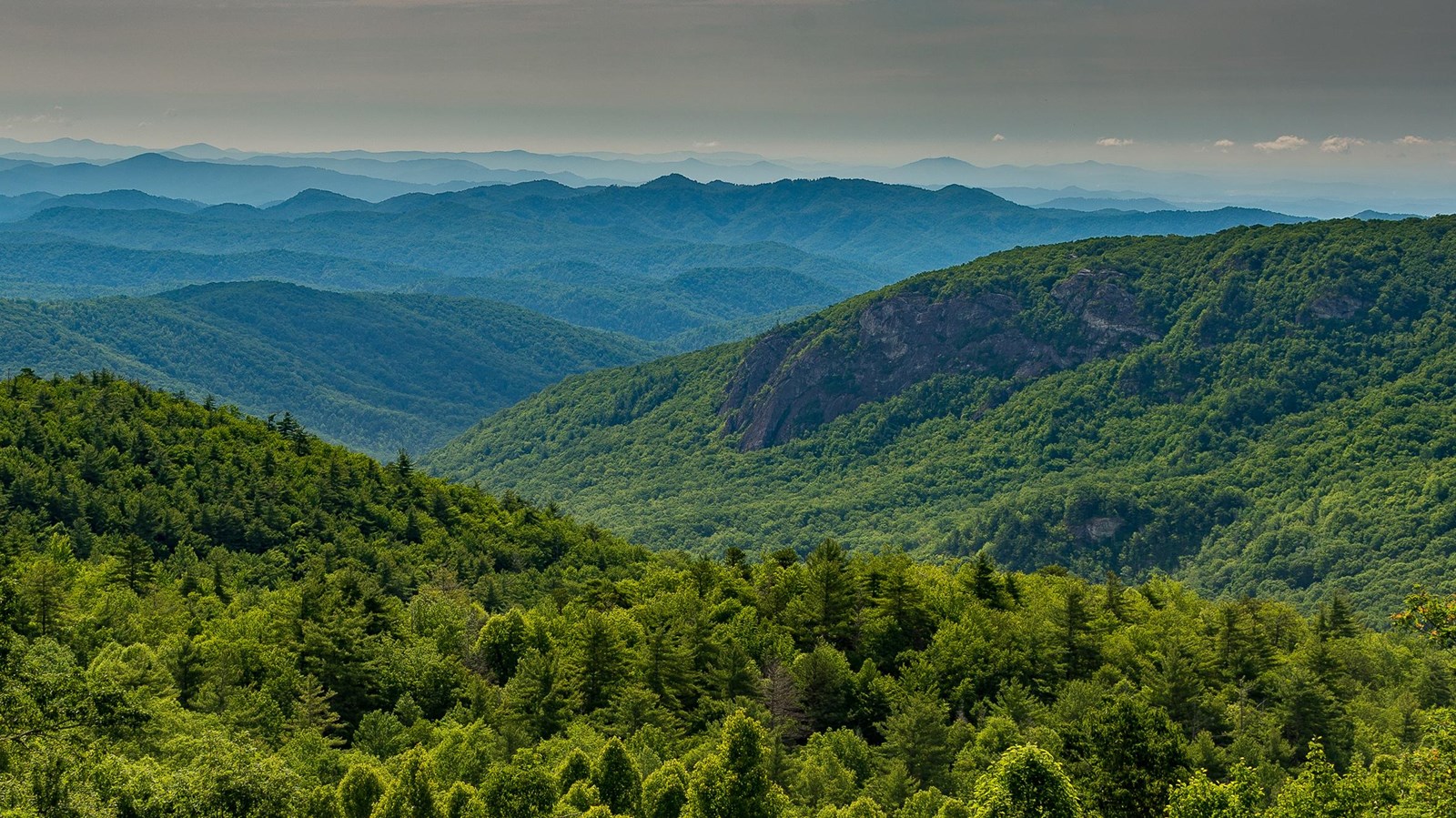 Significance:
Gorgeous views of isolated stands of dense forest clinging to cliffsides.
Parking - Auto, Parking - Bus/RV, Picnic Table, Scenic View/Photo Spot, Trash/Litter Receptacles
"Lost coves" are isolated inlets of land that were left untouched by the timber industry during logging operations of the late 1800s and early 1900s. Today, these areas have dense tree canopy and good growing conditions. From the parking area, the Lost Cove Cliffs are visible through a break in the trees. The steep face of the cliffs are covered by the dense canopy of trees that thrive in these mountain coves.

Additional information about the Lost Cove Cliffs and the unique natural features of these coves can be found on the wayside located next to the parking area overlooking the meadow.

Hang around after dark and you just may catch a glimpse of legend— the mysterious and elusive Brown Mountain lights! Witnesses have claimed to see strange bright lights that appear as if from nowhere, and disappear without a trace, on and around Brown Mountain since at least 1910. Despite various studies showing that these reports are likely describing normal occurrences such as vehicle headlights, many people continue to be fascinated by the phenomenon today.
Last updated: March 24, 2022