Place
Looking Glass Rock Overlook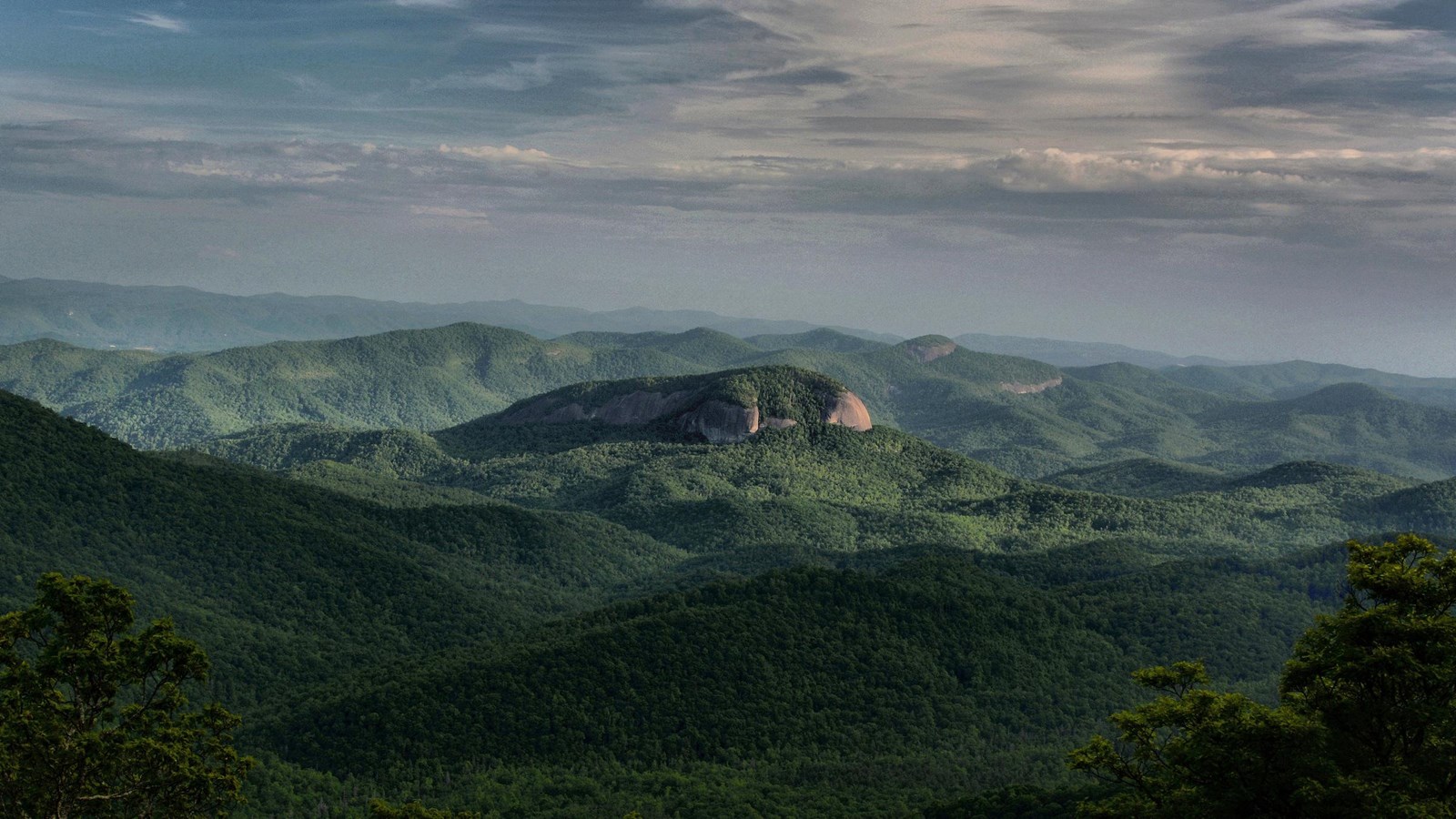 Significance:
High Elevation Scenic Overlook
Historical/Interpretive Information/Exhibits, Parking - Auto, Scenic View/Photo Spot, Trailhead
The massive, exposed face of Looking Glass Rock rises from the surrounding forest like a sentinel.

Made of compressed volcanic rock that shimmers like glass when rain or ice settles on its surface, this steep-sided mountain is popular with hikers, climbers, and waterfall-chasers. Over time, geologic processes like weathering and erosion have whittled away at the mountain, taking all but the dense core of granite that you now see today.

Because its unique and towering form is visible for miles, Looking Glass Rock has long been used as a landmark for travelers passing through the region. Although visitors can see Looking Glass Rock from several points along the Blue Ridge Parkway, Looking Glass Rock Overlook is one of the best places to view this monolith. With ample parking and unobstructed views, it's a great place to snap a picture or enjoy a picnic.
Last updated: March 24, 2022