Place
Looking Glass Falls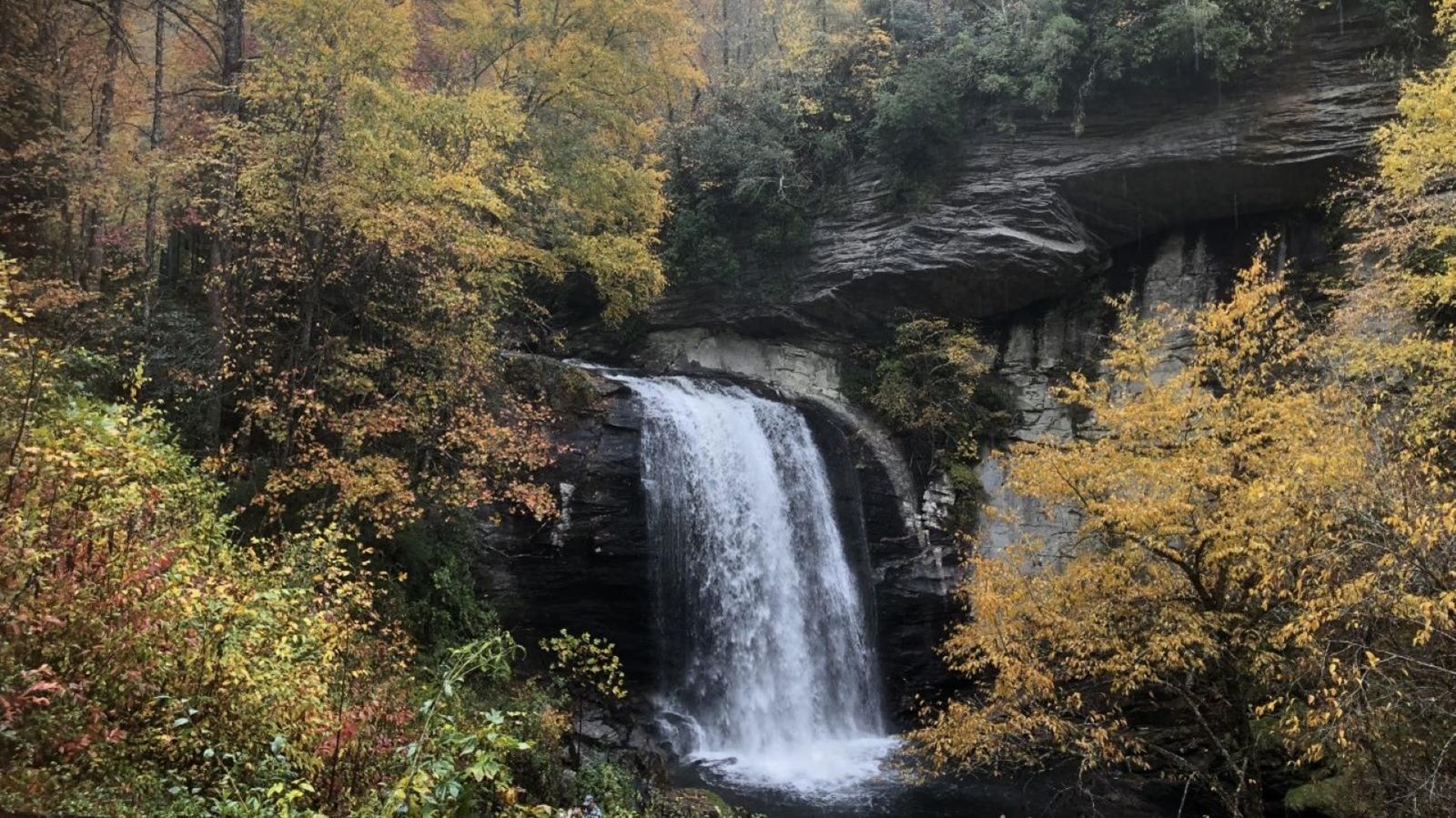 Location:
Pisgah National Forest, 9 miles from the Parkway at MP 411
Parking - Auto, Scenic View/Photo Spot
Be cautious while enjoying waterfalls around the Parkway. Do not climb on rocks near waterfalls and use extreme caution when walking along riverbanks. These rocks are slippery from mist and algae. The top of any waterfall is dangerous—never play in the stream above a waterfall.

Looking Glass Falls is located 9 miles off the Blue Ridge Parkway on US 276 South in the Pisgah National Forest. Visible from the road, this scenic and popular waterfall plunges 60 feet into the pool below. 

To view this waterfall, park on the same side of the road as the falls. There is a paved walkway that allows viewing from the street. For a closer look, take an easy, short walk to a viewing platform. To get to the water, wooden steps lead down to a series of large boulders. If you choose to go down to the water; remember rocks are slippery, and waterfalls are powerful.  

Looking Glass Falls is a popular spot and can get very busy at times, so please be patient and only park in designated areas.
Last updated: November 4, 2021