Place
Lonely Dell Ranch Historic Site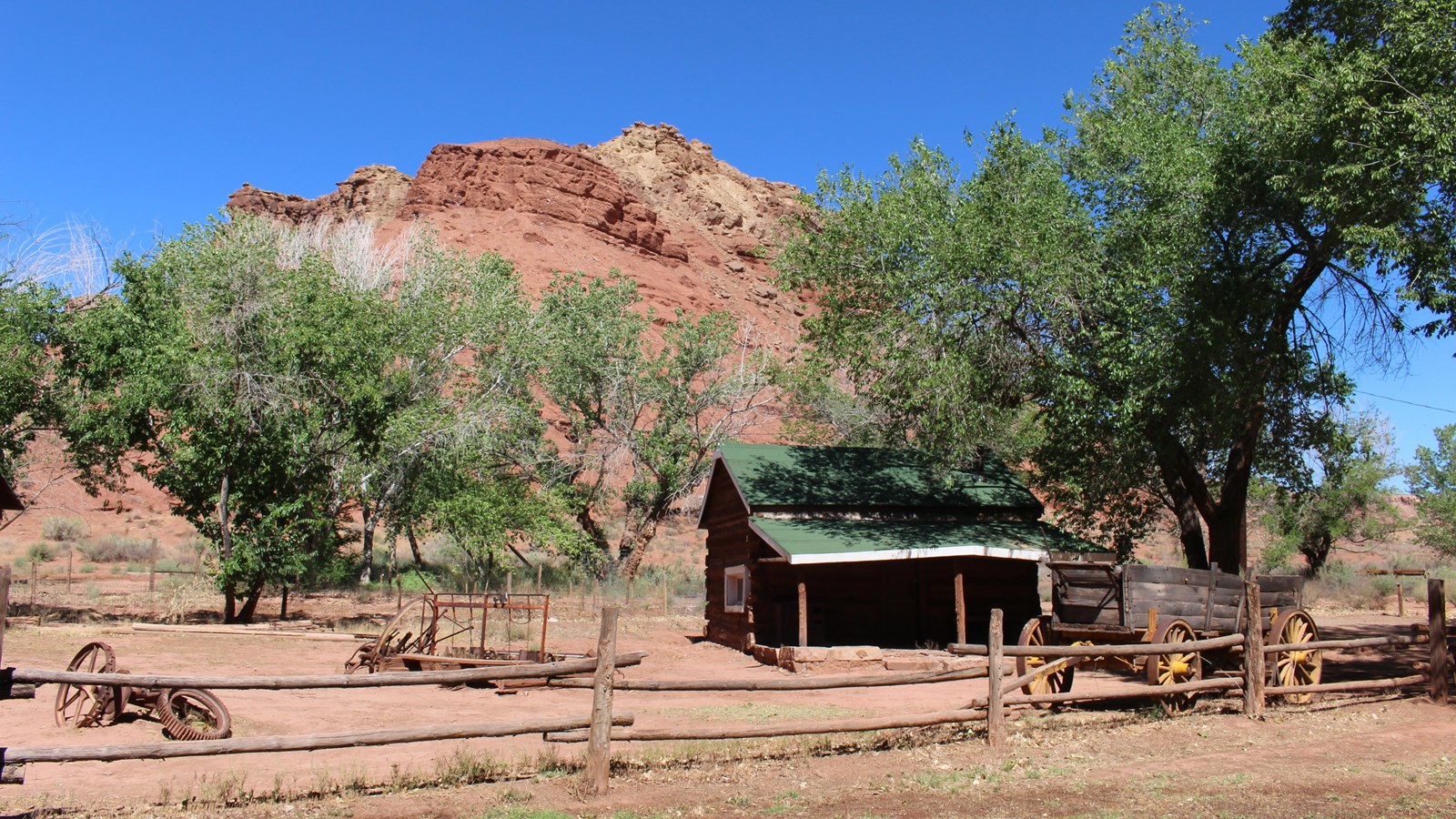 Significance:
Historic Pioneer Ranch
Historical/Interpretive Information/Exhibits, Parking - Auto, Picnic Table, Trailhead, Trash/Litter Receptacles
To the pioneer missionary, it was an isolated settlement offering small comfort during the Great Mormon Migration deep into Arizona. To the families who lived here, the ranch was the centerpiece of daily life where hard work was required to tame and survive the rugged yet beautiful desert. For some it offered employment in a hardscrabble setting, and for later owners it promised rustic peace and quiet. Today, Lonely Dell Ranch still serves its main purpose as a place for the traveler to rest a while, enjoy variety of nature, and bask in the shade of the trees.
 A Homesteading Mission
Jacob Hamblin, a Mormon missionary sent by The Church of Jesus Christ of Latter-Day Saints, successfully crossed the Colorado River near here in 1864. Seeing its importance in the settlement of Arizona, Hamblin recommended his church establish a river crossing. Over the years three Mormon families, the Lees, Johnsons and Emetts, sent here to homestead and work the busy river crossing known as Lees Ferry.

 
Lonely Dell Guided Hike Information: 
Distance: 1 miles ( 1.6 km) round-trip
Easy
Lonely Dell Guided Hike
The self-guided walking tour follows an improved dirt road leading back to the ranch and orchard with two uneven dirt trails leading to the ranch buildings and grassy picnic area. Walk among the fruit trees and pick what is in season. Watch your step, as hand dug irrigation channels help bring water to the orchard. Take care in extreme temperatures, and avoid hiking during the hottest parts of the day. Bring plenty of water. Be flash flood aware if you continue hiking up the Paria River Trail.  Pets allowed on trails. Keep on leash, no longer that 6 ft (1.6 m)

Do not remove any natural or cultural objects from the park including fossils, rocks, animals, plants and artifacts. 
Lonely Dell Orchard
Walk among the fruit trees in the orchard and search for a ripe snack. Collection of fruit at Lonely Dell Ranch Orchard is permitted for personal consumption only and not for purposes of sale or exchange. Fruit collected at Lonely Dell Ranch Orchard shall not exceed 5 gallons per person per day.

Trailhead: Follow the Lees Ferry access road approximately 5.1 miles (8.2 km). On the left a gravel roads leads you back to a small parking area at the start of the ranch. Take a walk through the gate to the orchard, ranch, and cemetery beyond. No overnight parking.
 
Last updated: July 8, 2021