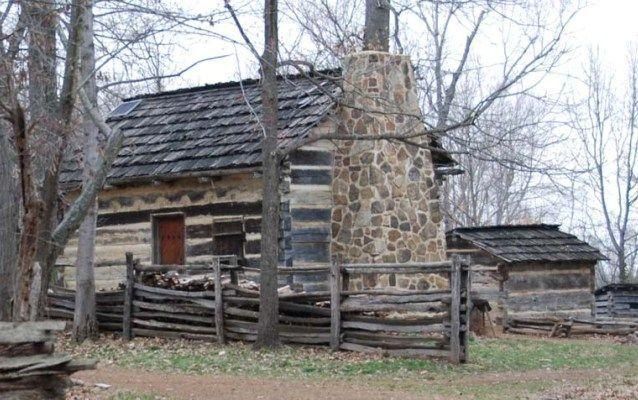 Quick Facts
Location:

Lincoln Spring, IN

Significance:

Location of the Lincoln family home from 1816-1830

Designation:

National Park, National Historic Landmark, National Register of Historic Places

OPEN TO PUBLIC:

No
Abraham Lincoln was born in 1809 to Thomas and Nancy Hanks Lincoln in Kentucky. Thomas Lincoln came from a long line of farming frontiersmen. Three times he had lost land in Kentucky due to title disputes. Because he could buy government land with clear title and because slavery, which he opposed, was illegal in Indiana, Lincoln looked forward to a fresh start. Sixteen miles west of the Ohio River, just south of Little Pigeon Creek in a region of towering hardwoods, plentiful game, and good water, Thomas Lincoln chose a quarter-section (160 acres) of land for a home site in 1816.

Abraham Lincoln and his family moved to Indiana in 1816 and stayed until 1830 when they moved to Illinois. During this period, Lincoln grew physically and intellectually into a man. The people he knew here and the things he experienced had a profound influence on his life. His sense of honesty, his belief in the importance of education and learning, his respect for hard work, his compassion for his fellow man, and his moral convictions about right and wrong were all born of this place and this time. The time he spent here helped shape the man that went on to lead the country. This site is our most direct tie with that time of his life. Lincoln Boyhood preserves the place where he learned to laugh with his father, cried over the death of his mother, read the books that opened his mind, and triumphed over the adversities of life on the frontier.

The Lincoln Spring was the main source of fresh water when the Lincolns lived here. The spring was one of the main reasons Thomas Lincoln chose this site for his homestead.

On February 20, 1830, Thomas Lincoln sold his farm and moved the family to Illinois, where Abraham would spend his next 30 years.