Place
Lewis & Clark Visitor Center at Gavins Point Dam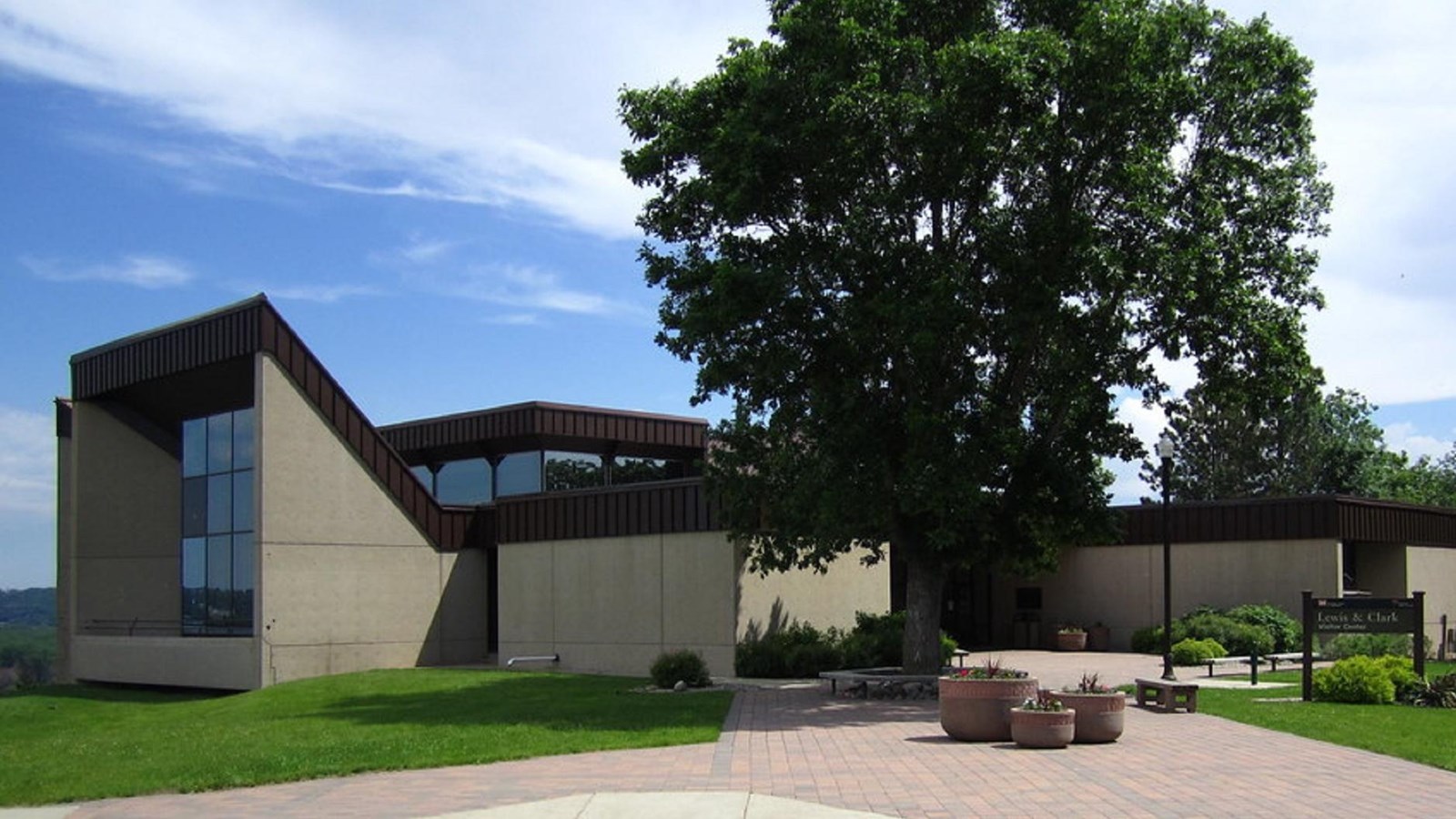 Significance:
The site where Lewis and Clark met with the Yankton Sioux
Gifts/Souvenirs/Books, Historical/Interpretive Information/Exhibits, Theater/Auditorium
Lewis and Clark NHT Visitor Centers and Museums
Visitor Centers and Museums along the Lewis and Clark National Historic Trail
In August of 1804, explorers Meriwether Lewis and William Clark passed near Calumet Bluff in what is known today as Crofton, Nebraska as they headed westward. Since they were traveling through Yankton Sioux territory, they intended to meet with the tribe to inform them that the United States now presided over their land. The meeting took place on August 29th on top of Calumet bluff, where the expedition had established camp. During the gathering, Lewis gave their leaders various presents as a form of peacekeeping.  
Today, the Lewis & Clark Visitor Center rests atop Calumet Bluff, providing a spectacular view of Gavins Point Dam and Lewis & Clark Lake. Here, visitors can learn about the history of the region and the Lewis & Clark expedition through a variety of indoor and outdoor exhibits, as well as peruse the gift shop and bookstore at their leisure. 
For more information about the Lewis & Clark Visitor Center at Gavins Point Dam, call 402-667-2546. 
Last updated: December 30, 2021