Place
Lewis & Clark Confluence Tower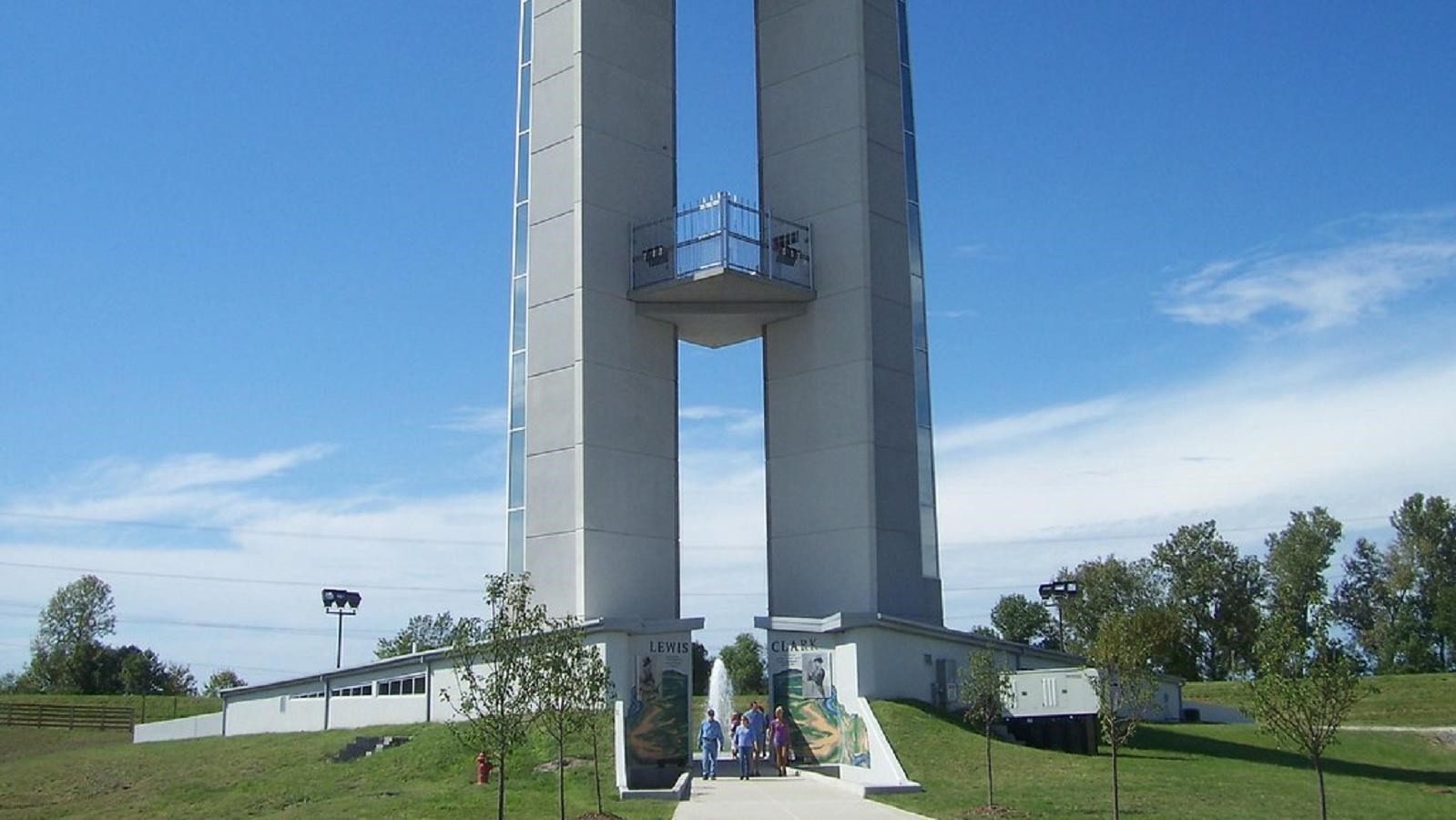 Accessible Rooms, Accessible Sites, Elevator, Entrance Passes For Sale, Historical/Interpretive Information/Exhibits, Information - Ranger/Staff Member Present, Public Transit, Scenic View/Photo Spot, Telephone, Wheelchair Accessible
Lewis and Clark NHT Visitor Centers and Museums
Visitor Centers and Museums along the Lewis and Clark National Historic Trail
In the village of Hartford, Illinois, the Lewis & Clark Confluence Tower rises an impressive 150 feet above the confluence of the Mississippi and Missouri rivers, the two longest rivers in all North America. Built to commemorate the 200th anniversary of the beginning of the Lewis & Clark Expedition, construction on the monument was completed on May 14, 2010.
How does it relate to the Lewis & Clark expedition, you ask? Well, in many ways, it was the first step on what would become known as the Lewis & Clark Expedition. In December of 1803, Meriwether Lewis and William Clark established camp at Wood River, otherwise known as Camp Dubois. Located along the Mississippi River between St. Louis and the modern-day Confluence Tower, the camp served as the winter quarters for the two men and those who joined them on their expedition. Here, they spent the winter gathering supplies and recruiting other intrepid explorers from St. Louis. Then, in May of 1804, the group embarked on their historic journey westward from the confluence of the Mississippi and Missouri rivers.
For those wishing to get a bird's eye view of the area, the Confluence Tower has observations decks at the 50, 100, and 150-foot marks, and all three levels are accessible by either stairs or elevator. Exhibits focusing on Lewis and Clark and the importance of the Missouri-Mississippi Confluence can be found on every level. Guests can also request a short, guided tour that ends with a trip to the highest level of the structure. On particularly clear days, parts of St. Louis and the Gateway Arch can be seen from the upper decks.
Last updated: May 21, 2021