Place
Lewis and Clark Monument at Rainbow Point, Council Bluffs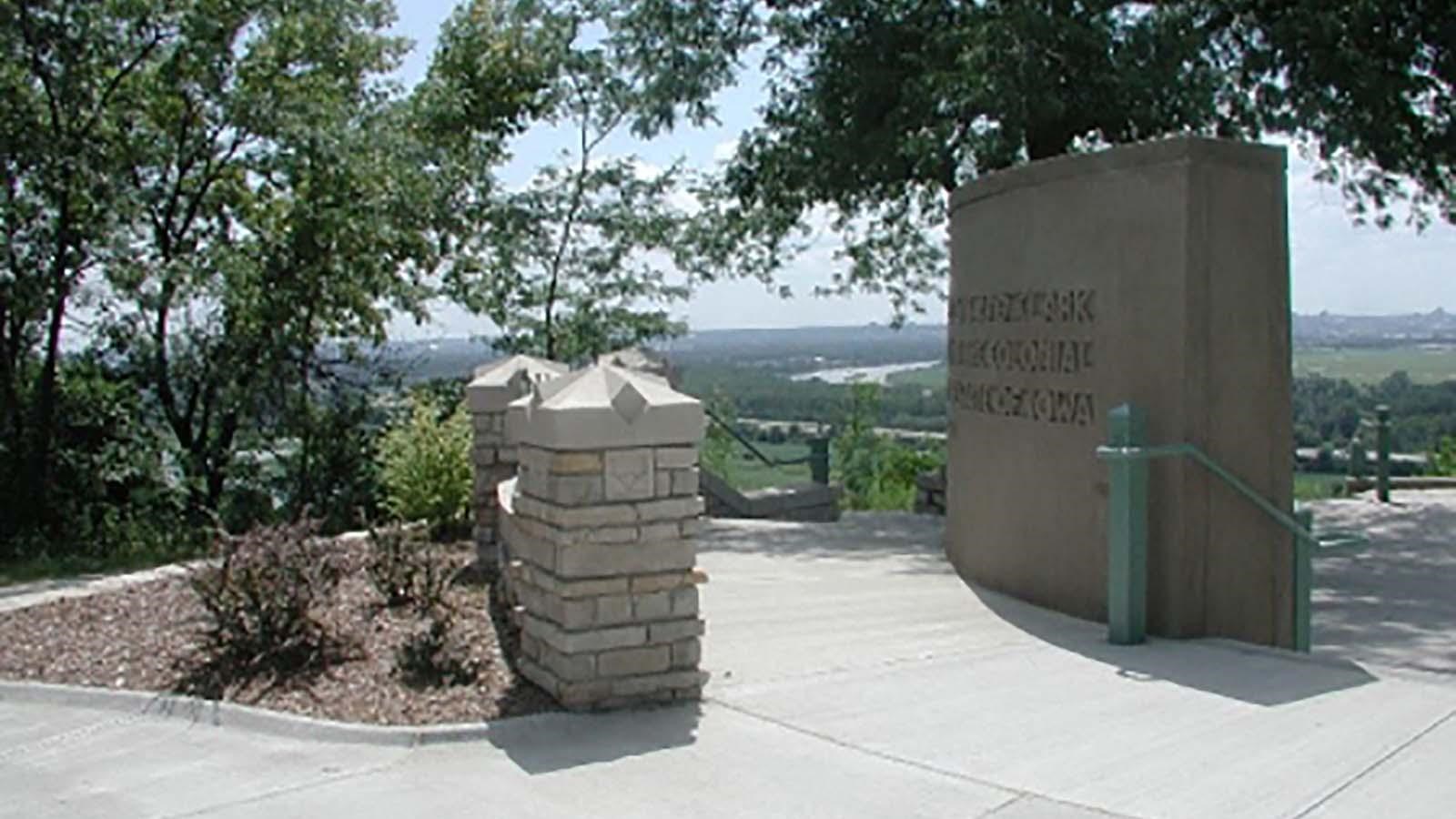 Location:
19962 Monument Road in Council Bluffs
Benches/Seating, Historical/Interpretive Information/Exhibits, Information, Parking - Auto, Picnic Table
Lewis and Clark NHT Visitor Centers and Museums
Visitor Centers and Museums along the Lewis and Clark National Historic Trail
High above the Missouri River valley, looking west toward the Omaha metropolitan area, is Lewis and Clark Monument Park at Rainbow Point on the northern edge of Council Bluffs, Iowa.  
Dedicated in 1936 to honor the Corps of Discovery, the park has a small observation deck and two large commemorative stone markers, quarried from the Folsom Quarry in Vermont and created by sculptor Harry E. Stinson and architect George L. Horner.  The images and text on the markers explain Lewis and Clark's meeting with local Oto and Missouri Indians.  (The actual site of the meeting took place on the west side of the Missouri about 10 miles north of Omaha near today's Fort Calhoun, Nebraska.)
The monument stands atop a ridge of the Loess Hills, which run along much of the western edge of Iowa.  For this reason, mountain bikers enjoy the challenging route through the heavy woods of the park, hikers appreciate the nearby trails, and aerial enthusiasts love the panoramic view of planes landing at Omaha's Eppley Airfield just across the Missouri. 
You'll find Lewis and Clark Monument Park at 19962 Monument Road in Council Bluffs. 
Last updated: January 22, 2021