Place
Lewis and Clark Interpretive Center (North Dakota)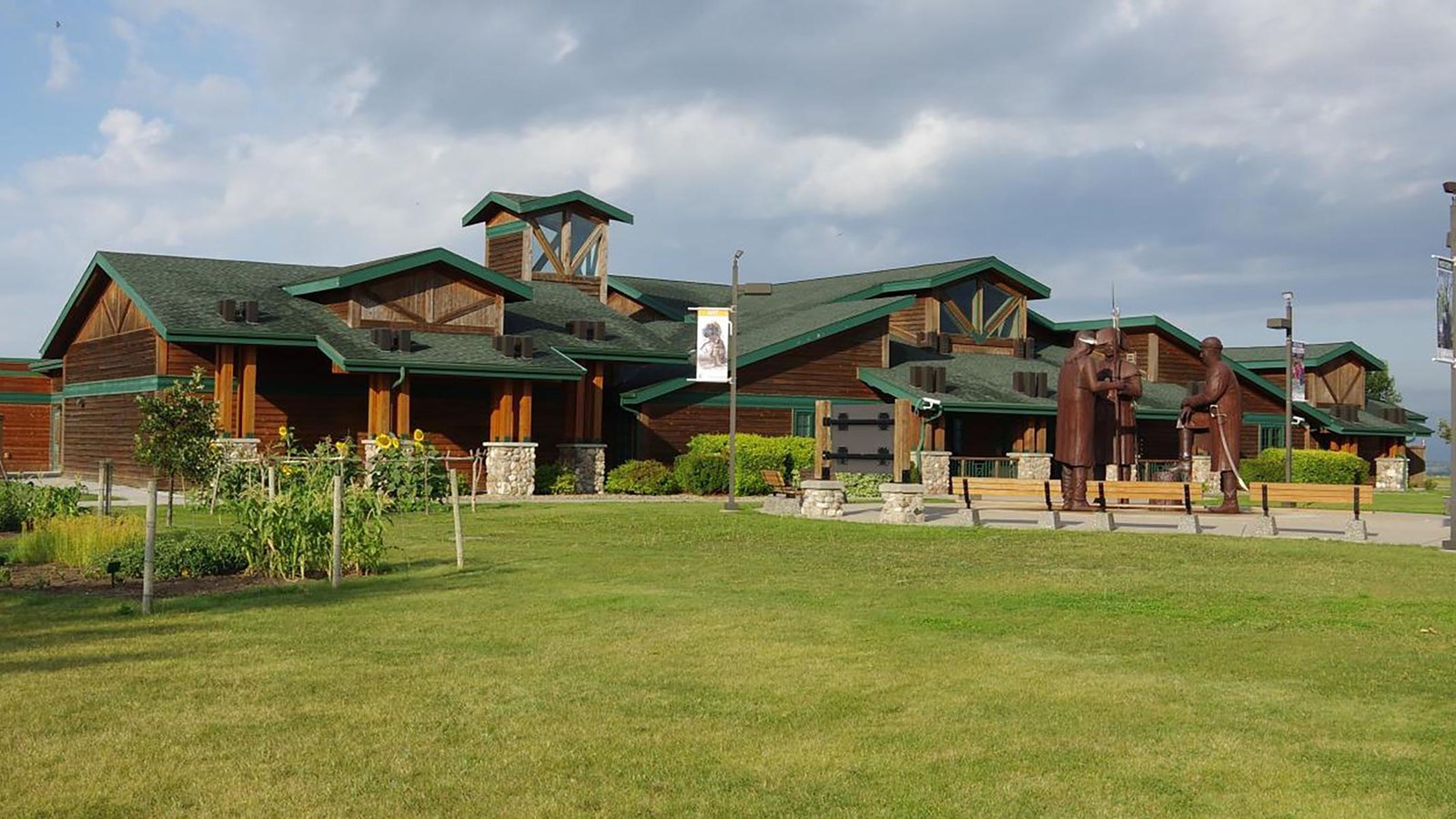 The Corps of Discovery lived at Fort Mandan for about 22 weeks during the winter of 1804-05.  So it seems fitting that today an impressive Lewis and Clark Interpretive Center shares the story of the Expedition in central North Dakota, in the vicinity of the Native villages. 
In Washburn, North Dakota, the Interpretive Center explains how this area was once the crossroads of culture and commerce on the Northern Plains.  Here lived the Mandan and Hidatsa peoples who were visited for generations by traders, trappers, and explorers such as Lewis and Clark. 
The Center includes large permanent galleries which explain the many facets of life on the Plains. Here you'll learn about the lives of the Native peoples, the explorers, and the traders.  Two galleries feature rotating art and history exhibits. 
A short drive away stands a full-size replica of Fort Mandan, where you can get a first-hand experience of what the Corps of Discovery's life was like.  
What you're sure to enjoy the most is the Center's nationally certified interpretive staff.  The team works hard to make your visit a remarkable learning experience that captures your every sense. 
While the Interpretive Center is primarily self-guided, there are both self-guided or interpreter-led tours of the Fort, during the season. And special events are scheduled throughout the year – check their website for details. 
Washburn is approximately 40 miles north of Bismarck.
Last updated: May 26, 2022