Place
Lazaretto Creek Boat Ramp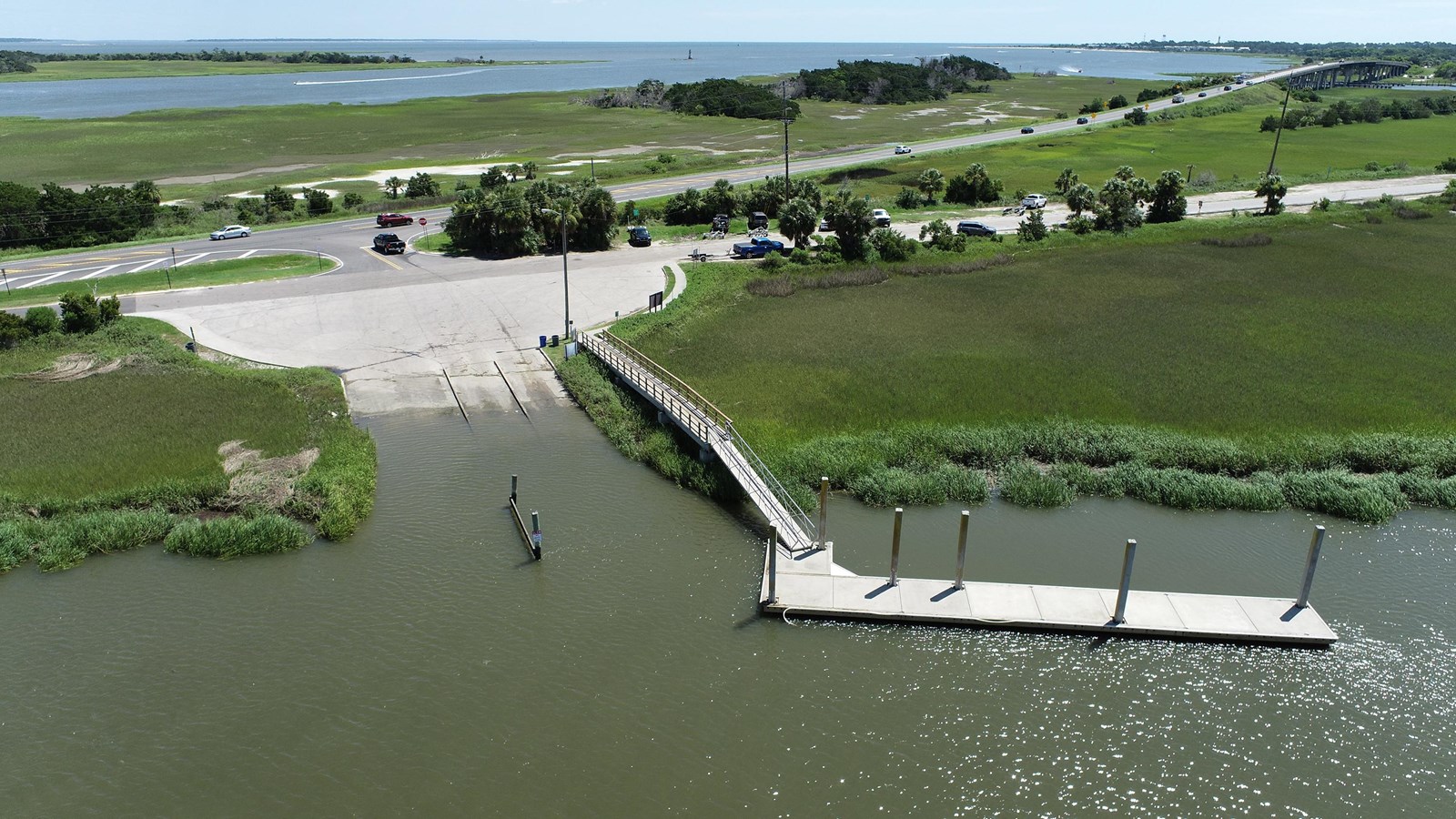 Location:
McQueen's Island, Georgia
Significance:
Boat Ramp and Fishing Pier
Beach/Water Access, Boat Ramp, Canoe/Kayak/Small Boat Launch, Cellular Signal, Dock/Pier, Parking - Auto, Parking - Boat Trailer, Trash/Litter Receptacles
Lazaretto is a term synonymous with quarantine, particularly for maritime travelers. In the days of the slave trade, incoming slave ships would access a quarantine station on Tybee Island via Lazaretto creek, hence the name. 
The Lazaretto Creek Boat Ramp is located on the North side of U.S. Highway 80, East of the Fort Pulaski park entrance. It is comanaged under a joint agreement between the NPS,
Chatham County Parks and Recreation
, and the
Georgia Department of Natural Resources
.  
In 1934 McQueens Island was deeded to the United States Government in order to be managed by the National Park Service (NPS) as part of Fort Pulaski National Monument. McQueen's Island lies between the Bull River and Lazaretto Creek. Cockspur Island, where historic Fort Pulaski is located, is separated from McQueen's Island by the South Channel of the Savannah River.  
U.S. Highway 80 intersects McQueen's Island by right of way. Running parallel to the highway on the north side is the McQueen's Island Hiker Biker Trail. It is a 13 mile stretch of an abandoned railroad line originally built in 1887 by the Central of Georgia Railway to transport visitors from Savannah to Tybee Island. The portion of the Hiker Biker Trail west of the Fort Pulaski park entrance is managed by Chatham County Parks and Recreation. 
In the 1950s the Lazaretto Creek boat ramp was established on NPS land, allowing deep water access to the general public which is very close to the Atlantic. A public fishing pier was also added in the 1990s by the Georgia Department of Natural Resources. Further improvements to the floating dock and fixed dock handrails were completed by federal, state and local partners in February 2020.  
The facility includes a 3-lane boat ramp, floating dock for loading and unloading, parking for vehicles and trailers, restroom facilities, and a large fishing pier. The facility is open 24 hours a day, 7 days a week and is free of charge. 
Last updated: December 1, 2020