Place
Las Lagunas de Anza Interpretive Site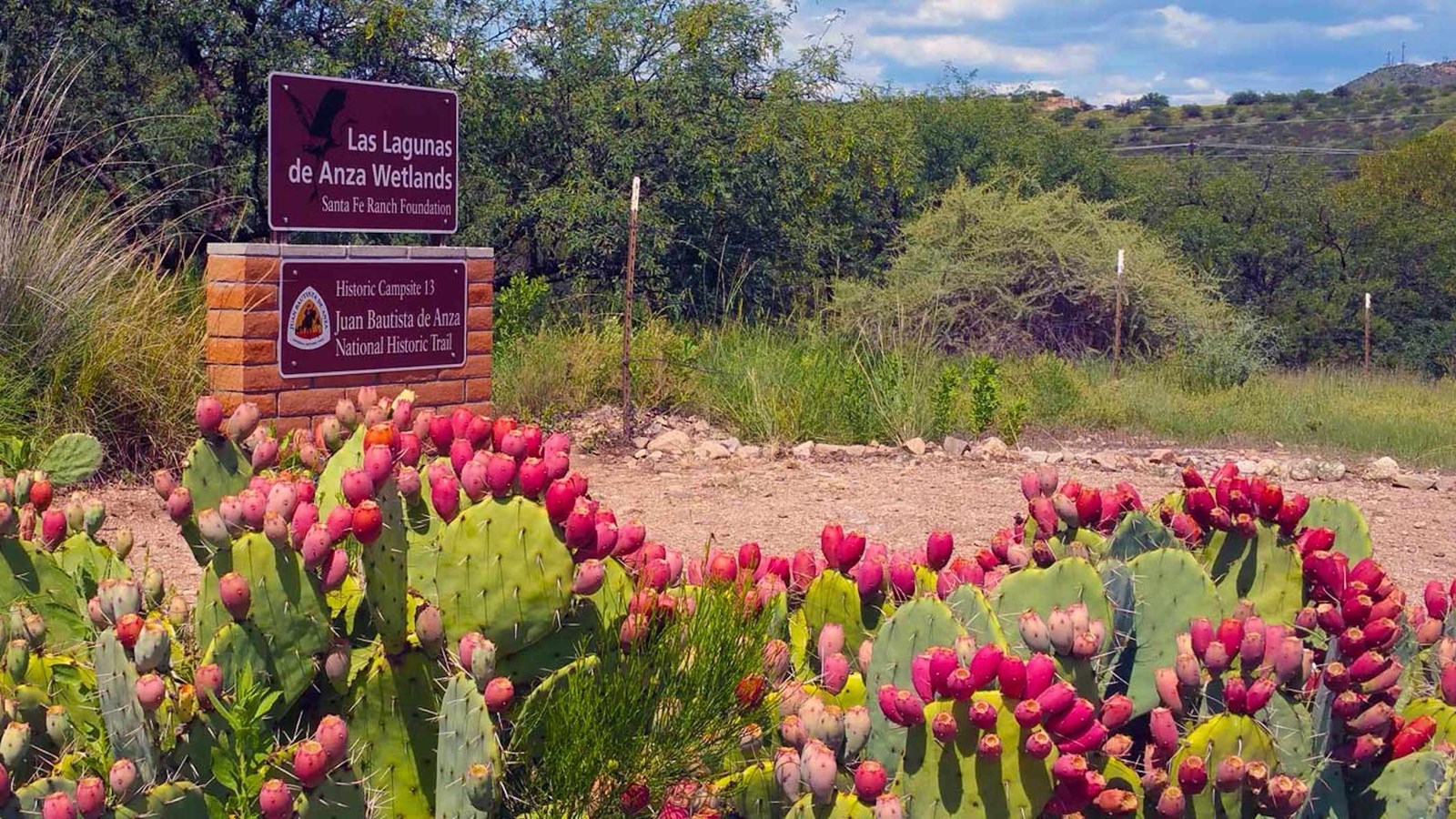 Location:
Las Lagunas de Anza Interpretive Site
Significance:
Anza Expedition Historic Campsite #13
Designation:
Juan Bautista de Anza NHT Certified Interpretive Site
Historical/Interpretive Information/Exhibits, Picnic Shelter/Pavilion, Trailhead
Las Lagunas de Anza Wetlands is an Anza Trail NHT Certified Interpretive Site and marks the Historic Campsite #13 of the 1775-76 Anza Expedition. The site offers a short trail, interpretive waysides, a bird watching blind, ramada structures, a shrine for la Virgin de Guadalupe, and an NPS Passport Stamp. The site is managed by Santa Fe Ranch Foundation and the Las Lagunas de Anza outreach group.

You will find the Passport box behind the large Virgin de Guadalupe shrine just before you go down to the marsh on the Willow Trail.
Last updated: February 9, 2021