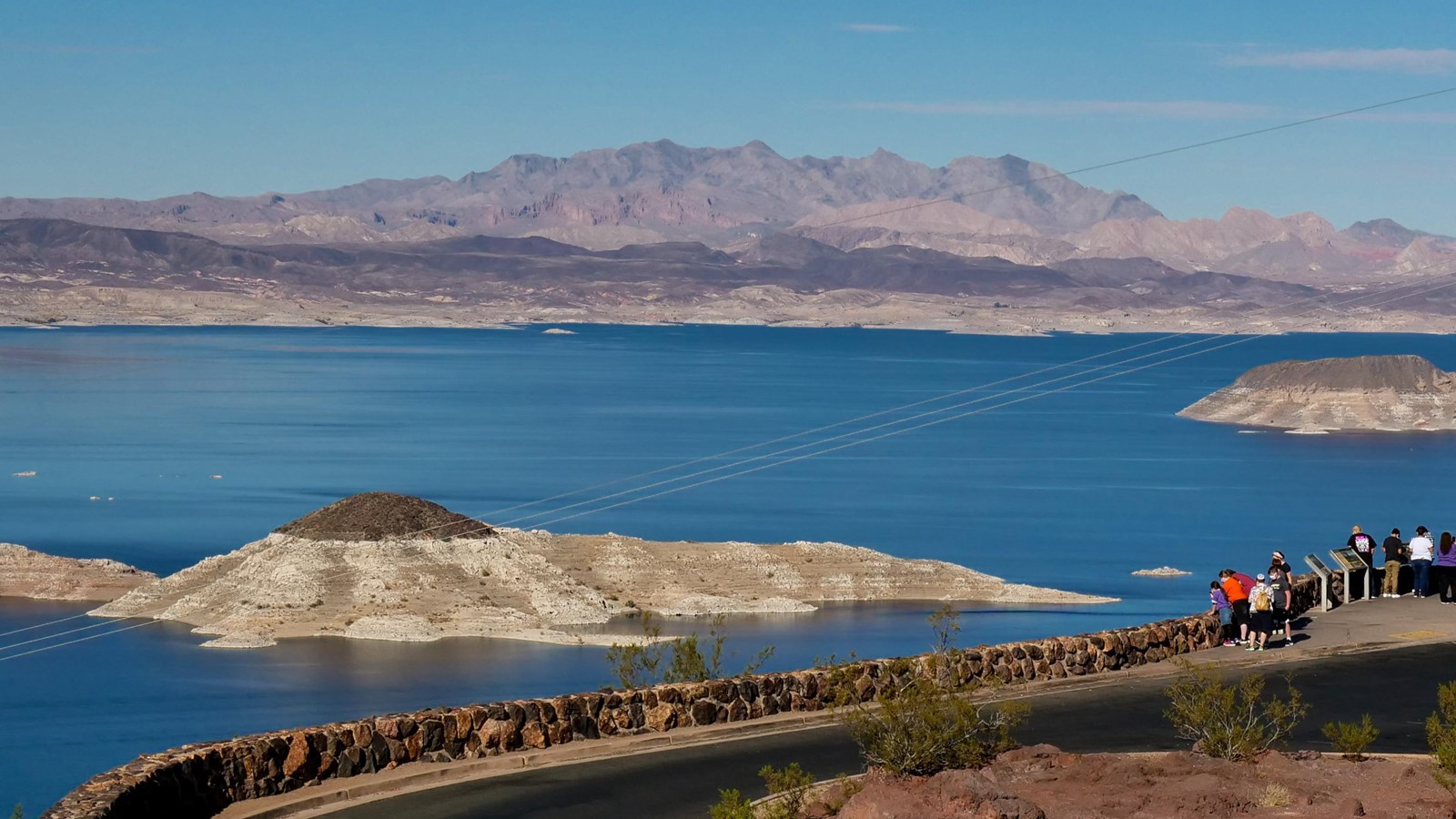 Location:
Hoover Dam Access Road
Significance:
Scenic Overlook
Accessible Sites, Cellular Signal, Historical/Interpretive Information/Exhibits, Parking - Auto
Stop by this scenic overlook on your way to the Hoover Dam for some panoramic views of the Boulder Basin. Looking northwest you can see the Hemenway Harbor, one of the tunnels of the Hoover Historic Railroad and power lines from Hoover Dam. Looking northeast, you can see Rock, Boulder and Saddle Islands and as far as the Callville Mesa, Muddy Mountains and Black Mountains.
Last updated: January 22, 2021