Place
La Jolla Tidepools and The Children's Pool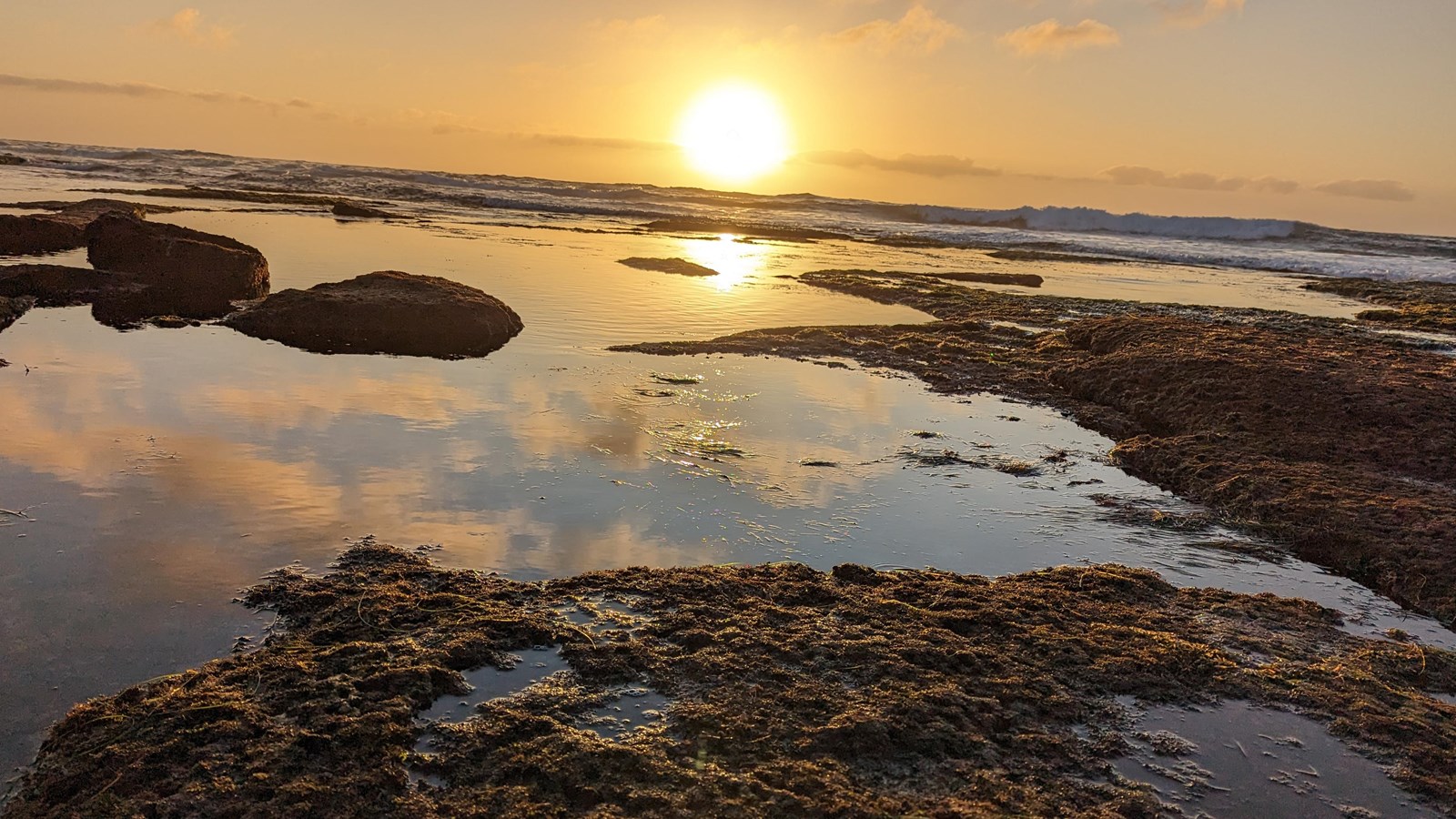 Beach/Water Access, Bicycle - Rack, Bus/Shuttle Stop, Parking - Auto, Picnic Table, Restroom
Cabrillo National Monument is not the only place to explore tidepools in the San Diego area! La Jolla is also an excellent place to see the underwater world when the tide is low. The life that you might sea include sea anemones, crabs, limpets, octopi, sea stars, sea slugs, sea hares, and barnacles. The La Jolla coastline is designated an ecological reserve so you cannot remove anything from this area, living or dead. 

Tidepools can be found throughout the La Jolla coastline, from Dike Rock near Scripps Pier on the north to Windansea Beach on the south. Please plan for appropriate clothing and footwear on your visit. Shoes with good gripping soles are best, as rocky areas become slippery with water and algae. Closed toe shoes are recommended. Sandals or flip flops are strongly discouraged due to their inability to provide a good grip on the slippery rocks.

Another place worth visiting on the La Jolla coastline is she Children's Pool. This unique beach was created by Ellen Browning Scripps, a wealthy local philanthropist, who worried about the risk to local beachgoing children. Scripps paid for a breakwater to be constructed around the site of today's Children's Pool Beach to provide a safe place for all children to enjoy the ocean. The same environmental factors that made it attractive to young children also made it attractive to young harbor seals, and in the 1990s harbor seals began colonizing this area. It is now closed to human beings from December 15-May 15, during seal pupping season.
Last updated: March 9, 2023