Place
Kentucky: Whitney M. Young Jr. Birthplace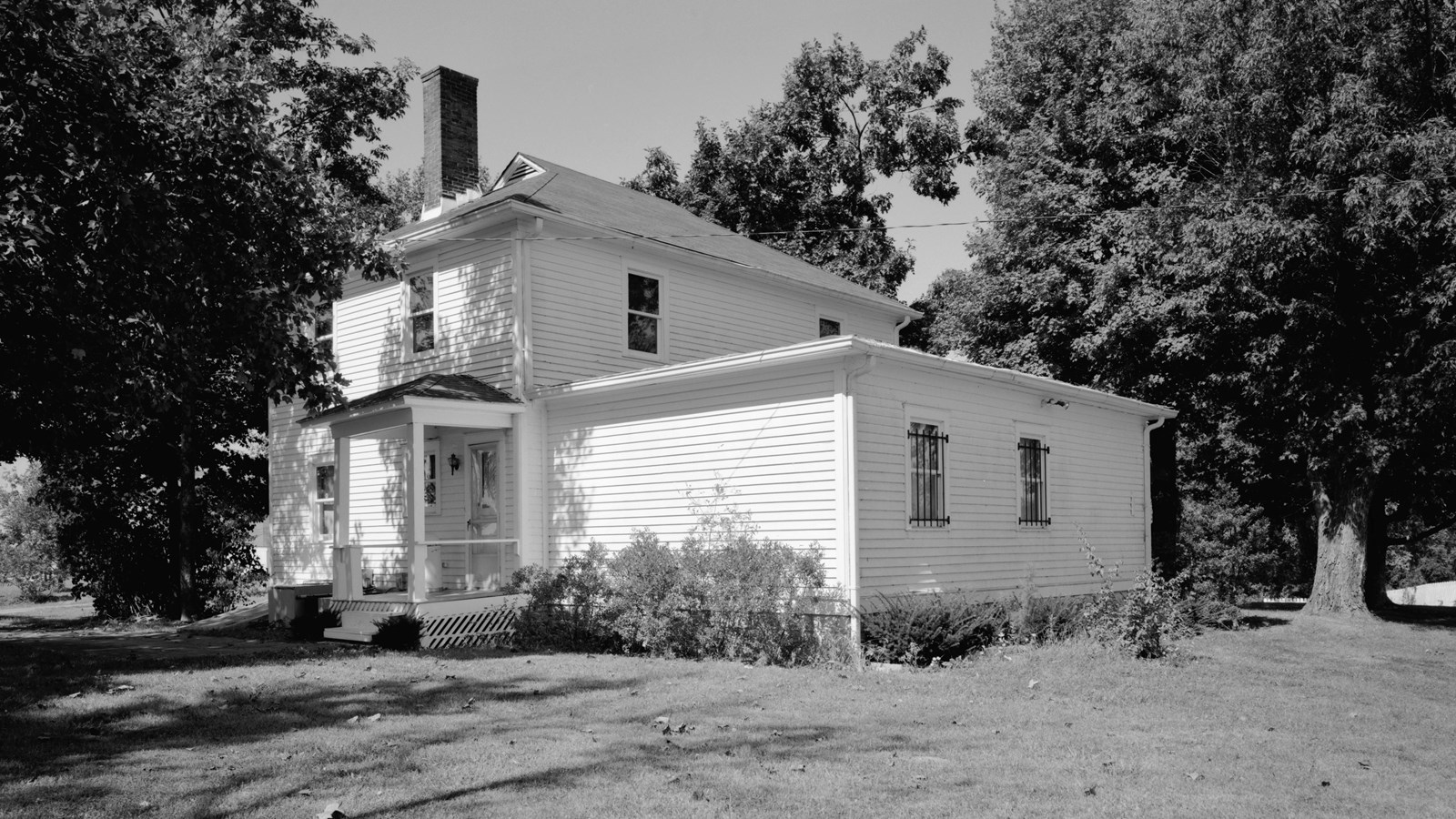 Location:
Southwest of Simpsonville, Kentucky, off U.S. Route 60 on the campus of the Old Lincoln Institute, now the Whitney M. Young, Jr., Job Corps Center
Designation:
National Historic Landmark
Whitney M. Young, Jr., lived in this simple two-story wooden house on the campus of the Lincoln Institute of Kentucky, where his father taught, until he was 15. He spent most of his career working to end employment discrimination in the South and turning the National Urban League from a relatively passive civil rights organization into one that aggressively fought for justice.
During World War II, Young was assigned to a road construction crew of black soldiers supervised by Southern white officers. After just three weeks, he was promoted from private to first sergeant, creating hostility on both sides. The situation propelled him into a career in race relations. A few years later, Young became president of the Urban League's Omaha, Nebraska, branch and helped get black workers into jobs previously reserved for whites. In the process, he more than tripled the organization's paid membership.
 In his next position as dean of social work at Atlanta University, Young supported alumni in their boycott of the Georgia Conference of Social Welfare, which had a poor record of placing African Americans in good jobs. At the same time, he joined the NAACP and rose to become state president. At age 40, Young became president of the National Urban League, and within four years had expanded the organization from 38 employees to 1600 employees and from an annual budget of $325,000 to one of $6,100,000. During his ten-year tenure at the League, he initiated programs like "Street Academy," an alternative education system to prepare high school dropouts for college, and "New Thrust," an effort to help local black leaders identify and solve community problems. Young also pushed for federal aid to cities. In 1968, President Johnson honored Young with the highest civilian award--the Medal of Freedom. The Whitney M. Young, Jr., Birthplace is a National Historic Landmark.

Visit the National Park Service We Shall Overcome travel itinerary to learn more about the civil rights movement themes and histories. Also, be sure to check out the Civil Rights subject site.
Last updated: May 3, 2020