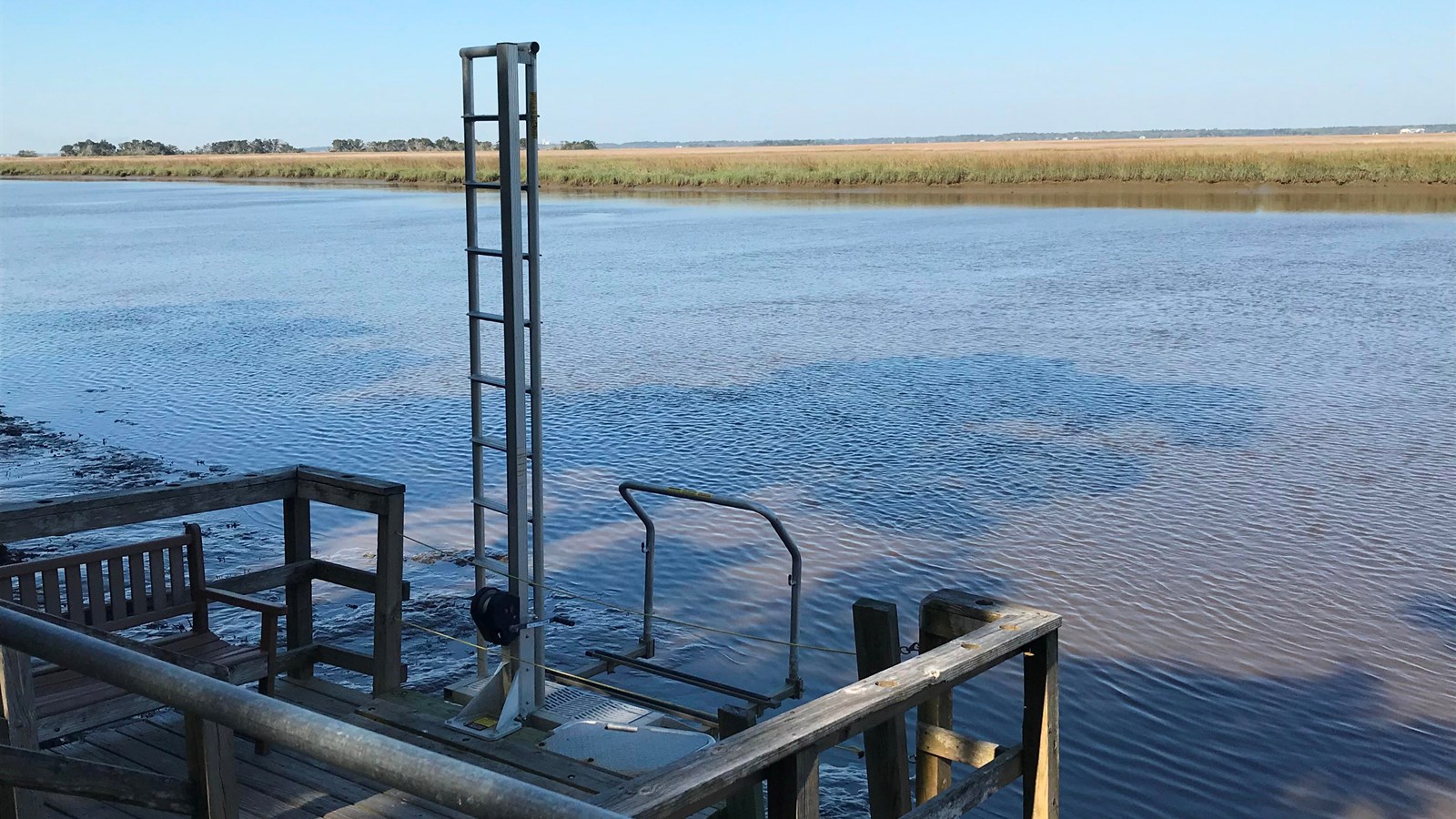 Paddling to Fort Frederica can offer a unique perspective of the former British fort and town site. This type of visit requires advance planning, however. The Frederica River is influenced by the tides, so a tide chart is essential for a paddle here. Consider the wind speed and direction as well. Paddling against the tide and/or wind can make for a challenging experience. Choppy, hazardous conditions in times of high wind are possible. It isn't recommended to paddle during these times.

The kayak launch is located on the east bank of the Frederica River, just south of the fort. Instructions for use of the kayak launch are listed on the mechanism. Paddlers are to paddle onto the metal frame platform. Climb the ladder attached to the lift system, and use the hand crank on the dock to raise or lower your kayak or canoe.

Questions about paddling to Fort Frederica National Monument? Call the park at (912) 638-3639 x10. A ranger can offer information about the water conditions and tides.
Last updated: May 25, 2021