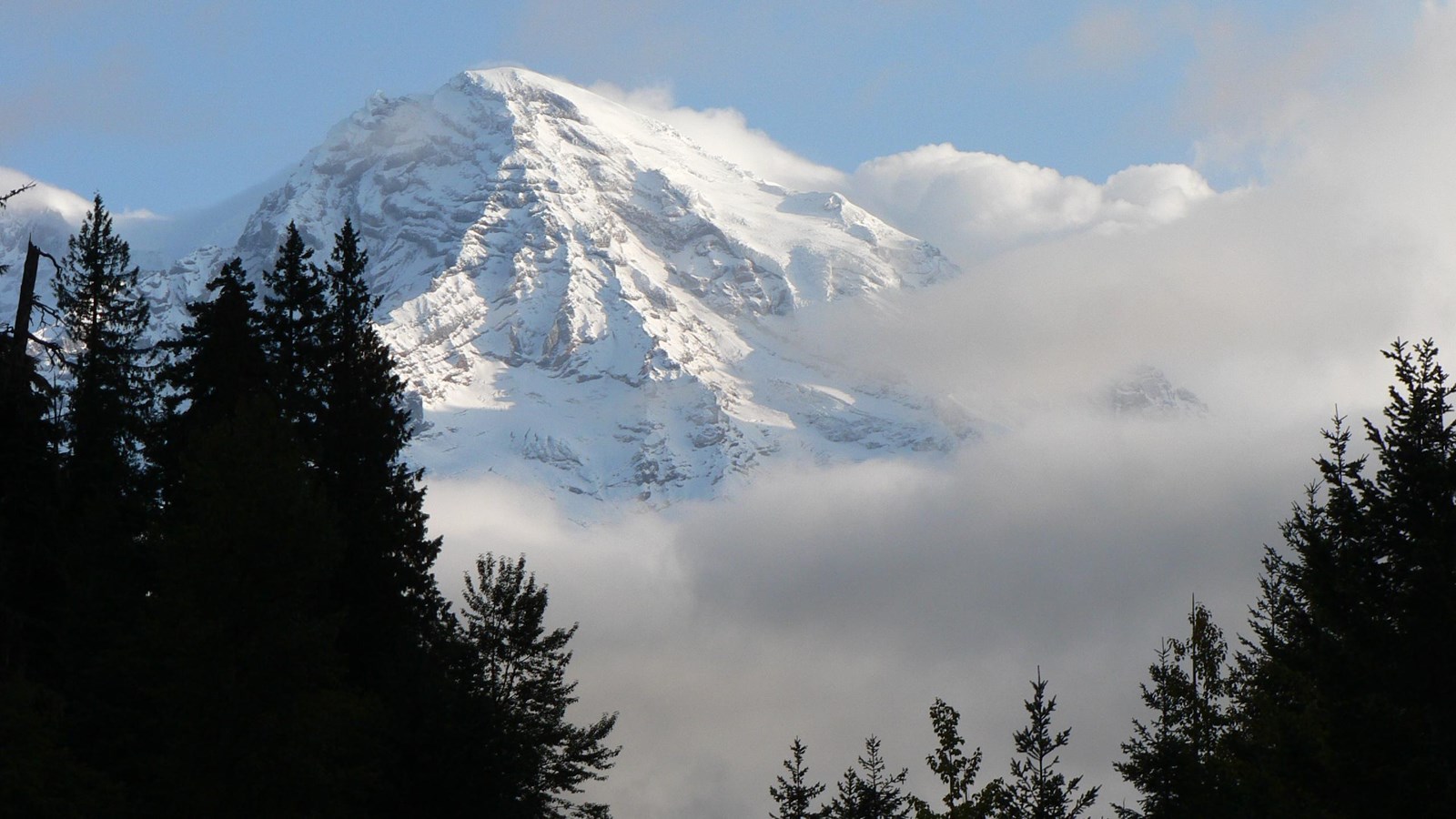 Location:
Nisqually Road, WA
Benches/Seating, Historical/Interpretive Information/Exhibits, Parking - Auto, Picnic Table, Restroom, Restroom - Accessible, Scenic View/Photo Spot, Trailhead
Season: Year-Round

Kautz is located three miles east of the southwest entrance to the park on SR 706/Nisqually Road and three miles west of Longmire. The road crosses the former Kautz Creek immediately to the west of the parking lot. The creek jumped to a new channel in the floods of 2006 and now crosses the road to the east of the parking lot. Restroom facilities (vault toilets), picnic tables, and a short interpretive trail leading to an overlook of the mountain are available at Kautz. The trail is also an access point for the 97-mile round-the-mountain Wonderland Trail, Indian Henrys, and Devils Dream backcountry camp. A camping permit is required for overnight stays in the backcountry.

The interpretive trail tells of the influence of dynamic glacier-covered Mount Rainier on the landscape at Kautz. Follow the trail to learn about how mudflows and floods have scarred the area, and how vegetation heals the scar after each major event. Staying on trails allows forests to recover naturally. This forest will continue to recover until the next disturbance occurs. The boardwalk is approximately 0.10-mile-long, 5.5 feet wide, and starts by crossing the road at the crosswalk. It has a flat surface with two sloped sections.

When visiting this area be aware that debris flows, and glacial outburst floods can occur at any time and without warning, eroding stream banks and scouring everything in their path, including rocks and trees. If an earthquake occurs or you hear a prolonged rumbling, move quickly uphill, at least 100 feet above the riverbed.
Last updated: April 14, 2021