Place
Mount Katahdin - Baxter State Park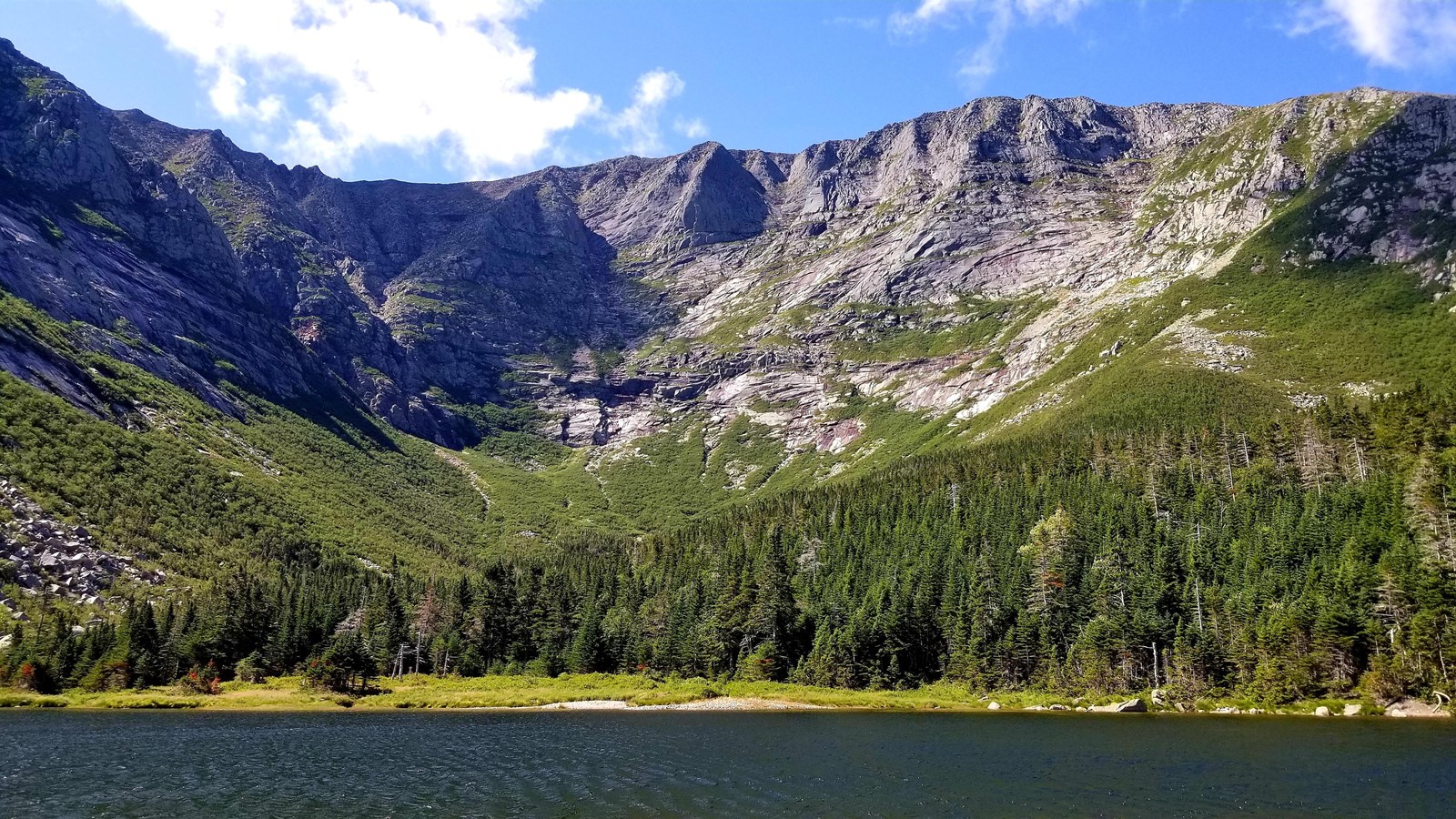 Location:
45.904419, -68.921486
Significance:
Northern terminus of Appalachian National Scenic Trail
Designation:
National Natural Landmark
Katahdin, which translates to "Greatest Mountain" in Penobscot, is the highest mountain in the state of Maine at 5,269 feet.
Katahdin is adjacent to Katahdin Woods and Waters National Monument and the prominent visual feature in the region. Katahdin is held sacred by the Maliseet, Micmac, Passamaquoddy, and Penobscot nations and the geology within and around the monument is central to oral histories, traditions, and cultural practices for each tribal community.
Baxter Peak on Mount Katahdin is the northern terminus of the Appalachian National Scenic Trail. For more information about climbing Katahdin visit
Baxter State Park
's website.
Last updated: January 4, 2022