Place
K-25 Overlook and Visitor Center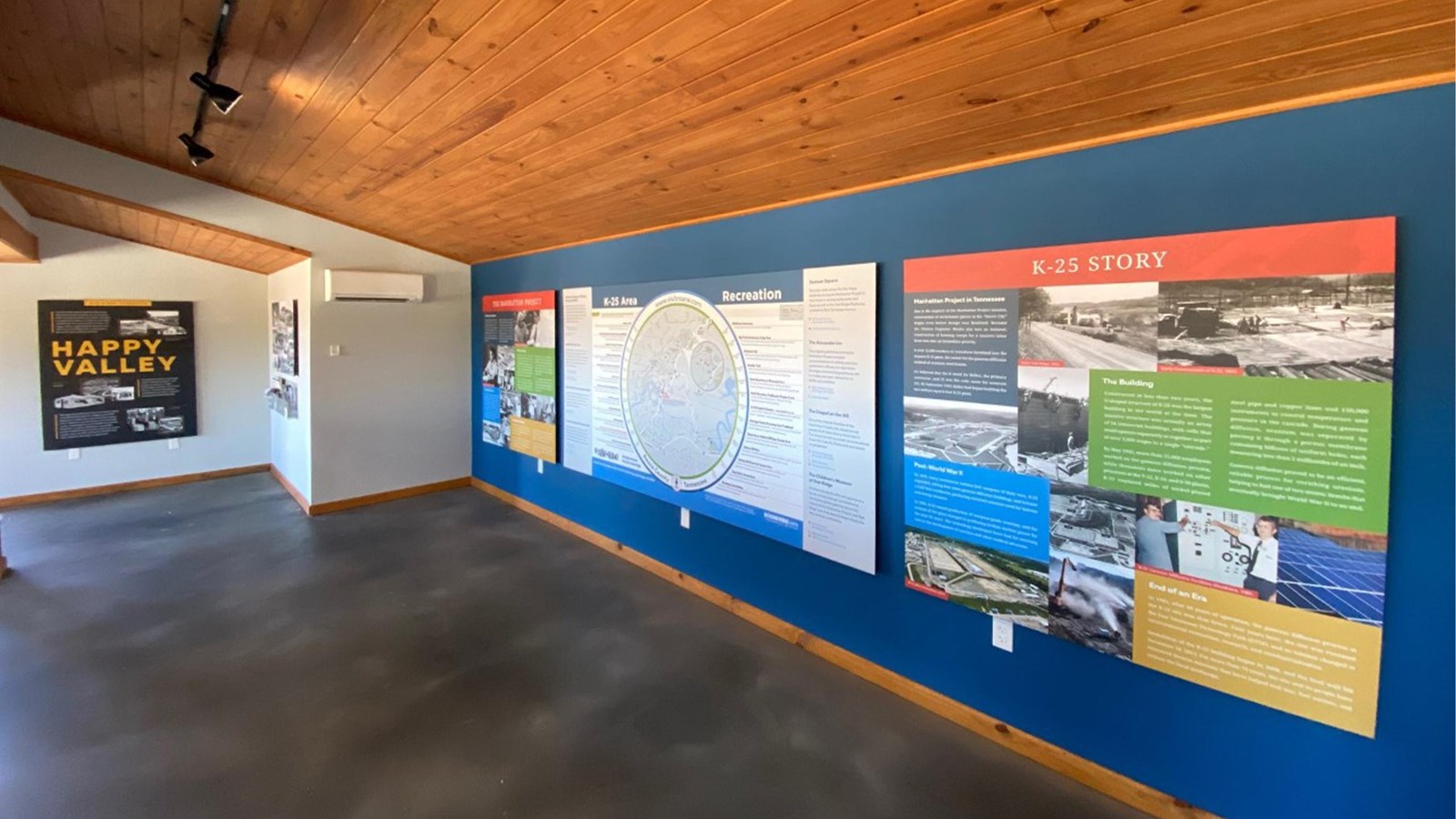 Historical/Interpretive Information/Exhibits, Information, Parking - Auto, Restroom, Restroom - Accessible, Scenic View/Photo Spot, Wheelchair Accessible
On any given day during the Manhattan Project, thousands of workers poured into this massive facility from adjacent Happy Valley to perform top-secret, high-tech work. They were never told the purpose of their work and they knew not to ask questions, but they were certain that their secret labors were important to winning the war. 
Beginning construction in 1943, the K-25 Gaseous Diffusion Plant was the largest building in the world during the Manhattan Project. Over one-half mile long (0.8 km) and 1,000 yards wide (914.4 meters), K-25 employed over 10,000 workers at its height of operation in 1945. Many of these workers arrived from the adjacent community of Happy Valley, a planned community built solely to house workers to build and operate the massive facility, secretly enriching uranium for use in Little Boy, the world's first atomic bomb. 
Continue Your Journey
The K-25 Overlook and Visitor Center is located where the Happy Valley community once stood. This newly-renovated overlook and visitor center provides a clear view of the K-25 site, the location of the uranium-enriching gaseous diffusion plant that operated from the Manhattan Project through the Cold War. Visitor center exhibits provide a better understanding of K-25, the Manhattan Project as a whole, and its lasting impact on the region. Exhibits include the story of Happy Valley, and videos, photographs, and brochures are also available. In addition, visitors can find information on recreational activities in the area, such as hiking trails and boat launches.  
Last updated: February 6, 2023