Place
Johnson County Poor Farm and Asylum Historic District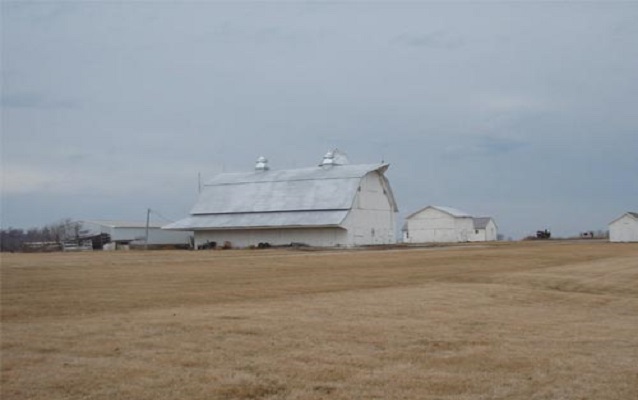 Location:
S. side Melrose Ave . 0.16 mi E. of jct. Melrose Ave. and Slothtower Ave., Iowa City, Iowa
Significance:
Health/Medicine, Social History, Architecture, Agriculture, Archeology: Historic-Non-Aboriginal
Designation:
National Register of Historic Places
The Johnson County Poor Farm and Asylum Historic District is locally significant under Criteria A, C, and D, and meets Criteria Consideration D for the cemetery site. The district is significant under Criterion A for the historical significance of this property as a comparatively well preserved example of a mid-nineteenth to late twentieth century county poor farm and insane asylum. As such, it represents the evolution of poor relief and social reform in the county and the state of Iowa from one of inadequate housing and treatment to a place where the poor and the insane could find a decent place to live and receive assistance in daily living to achieve better mental health. The district best exemplifies the working farm aspect of the county poor farm system where inmates worked according to their abilities to sustain themselves and their fellow inmates. The district is also significant under Criterion C for the architectural significance of the extant historic buildings including the circa 1861 asylum building, which appears to be a rare survival of an early building of this type in Iowa, and several barns and outbuildings dating from the late nineteenth to mid-twentieth century farming operation.

In addition to the circa 1861 asylum building, which is individually listed in the National Register of Historic Places (added in 1978), other buildings of note include: the nineteenth century granary, the 1900 gabled bull barn, the 1903-16 monitor-roofed stock barn, and the 1912 dairy barn. The district is considered significant under Criterion D for the ability of the archaeological components of the property, including the cemetery site (13JH1149) and the site area surrounding the asylum and farm buildings (13JH1148), to yield information of importance to the history of the district. While it is certainly not recommended to excavate the cemetery site, its presence in an archaeological context adds to the overall significance of the district because it represents the mortality aspect of the poor farm and asylum operation, particularly in its early days. The site surrounding the extant buildings has also been shown through archaeological testing and ground-penetrating radar studies to contain intact stone foundations from former buildings and structures and artifacts dating from the occupation and use of the poor farm property.
Last updated: July 28, 2017