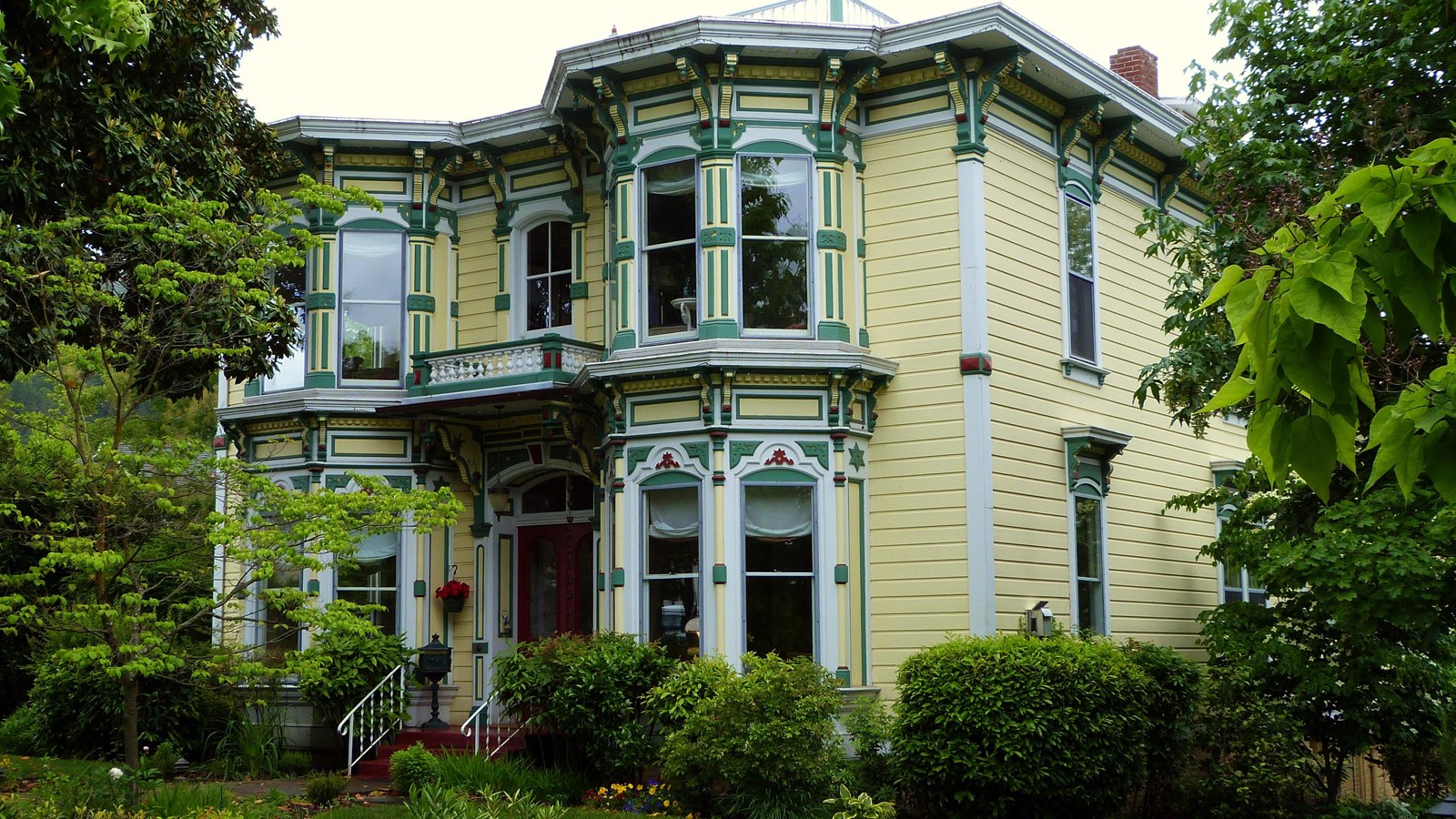 Location:
153 Oak St. Ashland, OR
Designation:
National Register of Historic Places
John M. McCall's two-story Victorian Italianate house was built in 1883 for the founder of the Ashland Woolen Mill, Ashland Library, and Bank of Ashland. He also served as a councilman, Mayor of Ashland and in the Oregon State Assembly. The house is an outstanding example of its architectural style in Ashland and is one of the best preserved examples of Italianate residential architecture in Oregon. L. S. P. Marsh, the prominent local craftsman who built the house, also constructed the Isaac Woolen House as well as other public and commercial buildings in Ashland. The McCall House's distinctive millwork is typical of Marsh's craftsmanship and has been recently restored.
McCall (1825-1895), was one of southern Oregon's leading citizens. Born in Pennsylvania, he migrated to Yreka, California during the gold rush, and then turned north in 1850 to take mining claims on tributaries on the Applegate River outside Jacksonville, Oregon. McCall farmed along Wagner Creek until 1856, ran a miners store, and in 1859 purchased interest in the Ashland Flour Mill. In 1861 the First Oregon Cavalry formed and he was commissioned 2nd Lieutenant of Company D, and by 1865 was promoted to Captain. After the Civil War, McCall served the region in several political offices, including the first treasurer of the city of Ashland. In 1876 he was elected on the People's Ticket as a representative to the Oregon State Legislature. Occupied by the McCall family and their descendants until 1964, the McCall House was the scene of memorable social and political gatherings befitting a family whose involvement in Ashland spanned several generations. Today's Ashland visitors can still see the grand old magnolia tree planted in the front lawn by Mary McCall in 1890.
Located at 153 Oak St., the McCall House currently is operated as the McCall House Bed and Breakfast. Visit www.mccallhouse.com for further information.

Discover more Oregon history by visiting the Ashland, OR travel itinerary.
Last updated: August 17, 2020