Place
John D. McKean Fireboat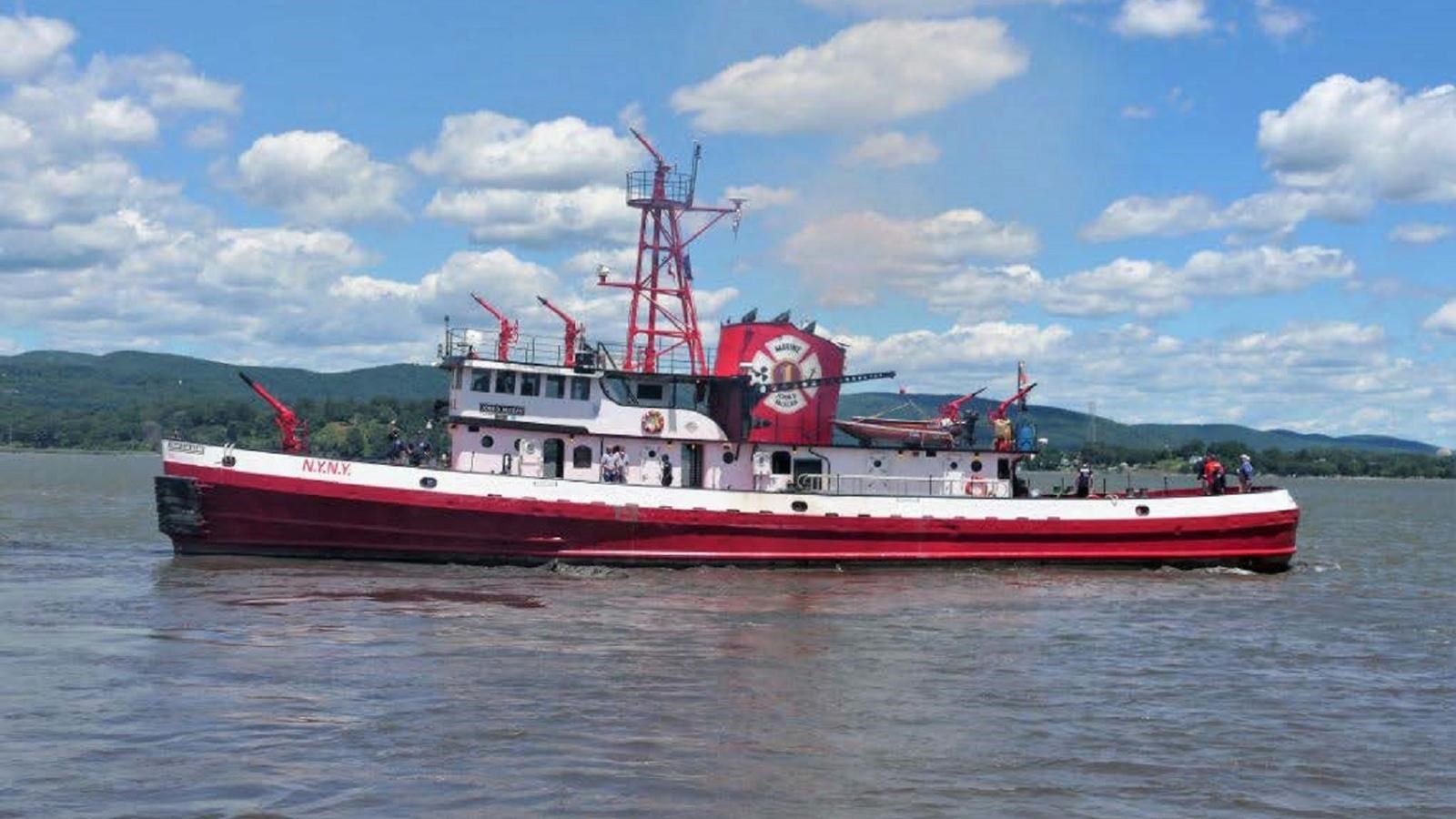 Location:
Panco Petroleum Dock, 23 Grassy Point Rd., Stony Point, New York
Significance:
Engineering
Designation:
Listed in the National Register - Reference number 100009157
The John D. McKean Fireboat, docked in Stony Point, New York, was listed in the National Register of Historic Places in 2023. The fireboat is significant as an example of the large fireboat-type vessel used in major American harbors in the mid-twentieth century, as well as its response to multiple notable events including the attacks on the World Trade Center on September 11, 2001.

The John D. McKean entered the New York City firefighting fleet in 1954, as one of the most technologically advanced fireboats in the world. The McKean Fireboat featured four direct reversible diesel engines (two for propulsion and two for water pumps), allowing it to both tow large ships and pump water at the same time. The boat was named after John D. McKean, a marine engineer for the NYC Fire Department who had died while mitigating a fireboat accident the year prior.

Over its almost sixty years in service, the McKean participated in thousands of calls, including the Manhattan Staten Island Ferry Terminal Fire, the attacks on the World Trade Center, and the "Miracle on the Hudson" emergency plane crash. During the September 11th attacks, the McKean initially raced to transfer stranded residents and workers in lower Manhattan to piers in New Jersey, before returning to the seawall to pump water to put out fires scattered throughout Ground Zero. The Fireboat continued to pump water from the Hudson River for three straight days until debris was removed and firetrucks were able to take over the firefighting operation.

The John D. McKean was decomissioned in 2010, due to its age and obsolete technology. The boat was donated to the Fireboat McKean Preservation Project, Inc. in 2016. The project aims to engage community members with the history of the fireboat and its role in the September 11 attacks.
Last updated: September 10, 2023