Place
Joaquin Miller Cabin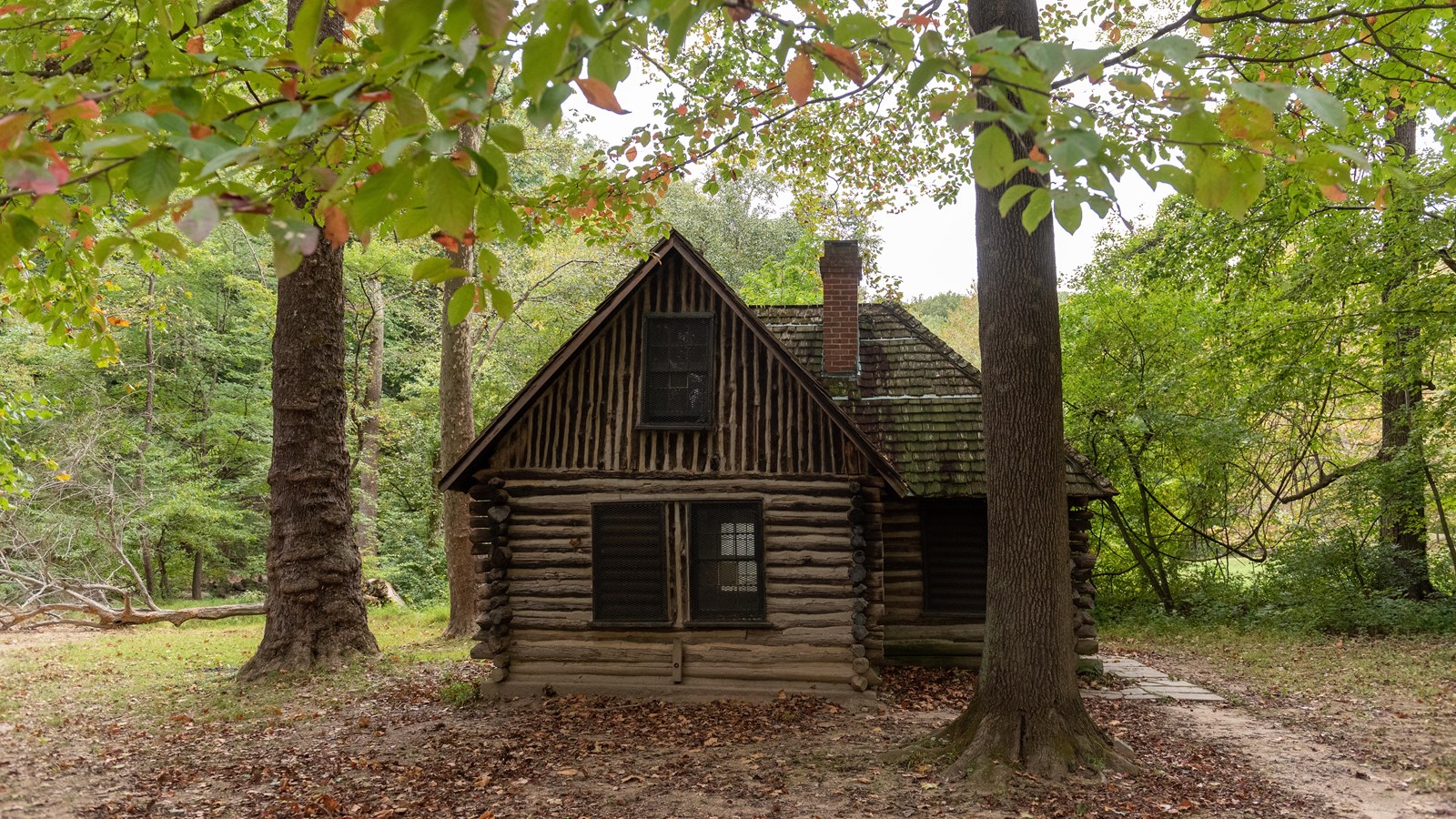 Location:
Picnic Grove 06
Significance:
Historic Building
Historical/Interpretive Information/Exhibits
The Joaquin Miller Cabin was home to the eccentric poet when he was a resident of Washington, DC between 1883 and 1885.  

The L-shaped cabin was originally built near the present day intersection of 16th St NW and Belmont St NW. In 1911, when the area was being developed into Meridian Hill Park, the cabin was almost demolished. Fans and supporters of Miller petitioned to have the cabin saved and it was painstakingly taken apart and re-built in Rock Creek Park.

The Board of Control, who was managing Rock Creek Park at the time were against the move. California Senators intervened and had the cabin moved to Rock Creek Park. It was dedicated in 1912. The cabin was used for a time as a shelter and then as a concession stand for visitors to the park. Pherne Miller, Joaquin Miller's neice rented the cabin for over twenty years between 1931 and the 1950s. She not only sold candy and soda to park visitors, she taught art on the grounds surrounding int. In the 1970s, the Joaquin Miller Cabin poetry series began. The group originally held their meetings inside the cabin but crowds eventually exceeded the space avilable and the series was moved outside. The series was moved to the Rock Creek Park Nature Center auditorium in 2011 and renamed "The Joaquin Miller Poetry Series." 
Last updated: June 8, 2023