Place
Jeff Busby Overlook, Milepost 193.1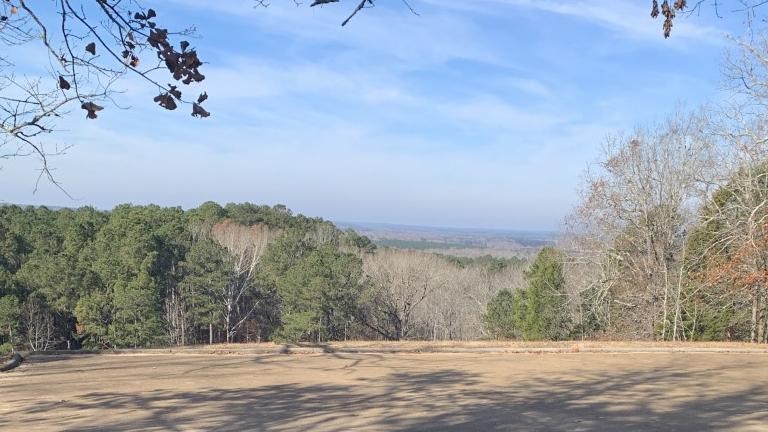 Location:
Natchez Trace Parkway, Milepost 193.1
Significance:
Scenic Overview
Benches/Seating, Historical/Interpretive Information/Exhibits, Parking - Auto, Parking - Bus/RV, Picnic Shelter/Pavilion, Picnic Table, Scenic View/Photo Spot, Trailhead, Trash Dumpster, Trash/Litter Receptacles, Wheelchair Accessible
Located at Milepost 193.1, the Jeff Busby Overlook stands on the summit of a large hill, and provides a scenic view of the Parkway and the forested areas around it. The overlook features an exhibit that provides information about the natural history of the area, as well as the human history in the area. Towards the northern edge of the parking lot a trailhead can be found for the Little Mountain Trail.

On February 15, 1934, while serving as U.S. Congressman from Mississippi, Thomas Jefferson Busby (1884-1964) introduced a bill authorizing a survey of the Old Natchez Trace. Four years later the historic road was designated a unit of the National Park System. This area is named in Jeff Busby's honor to commemorate his part in the Parkway's establishment.

Little Mountain Trail is a 1/2-mile long nature trail that descends into a shady hollow. Visitors can easily complete the loop in around 30 minutes. However, the more time you allow, the more you will see and hear. A 1/2-mile long side trail from the loop leads to the campground.
Last updated: February 24, 2021