Place
Jackson Falls, Milepost 404.7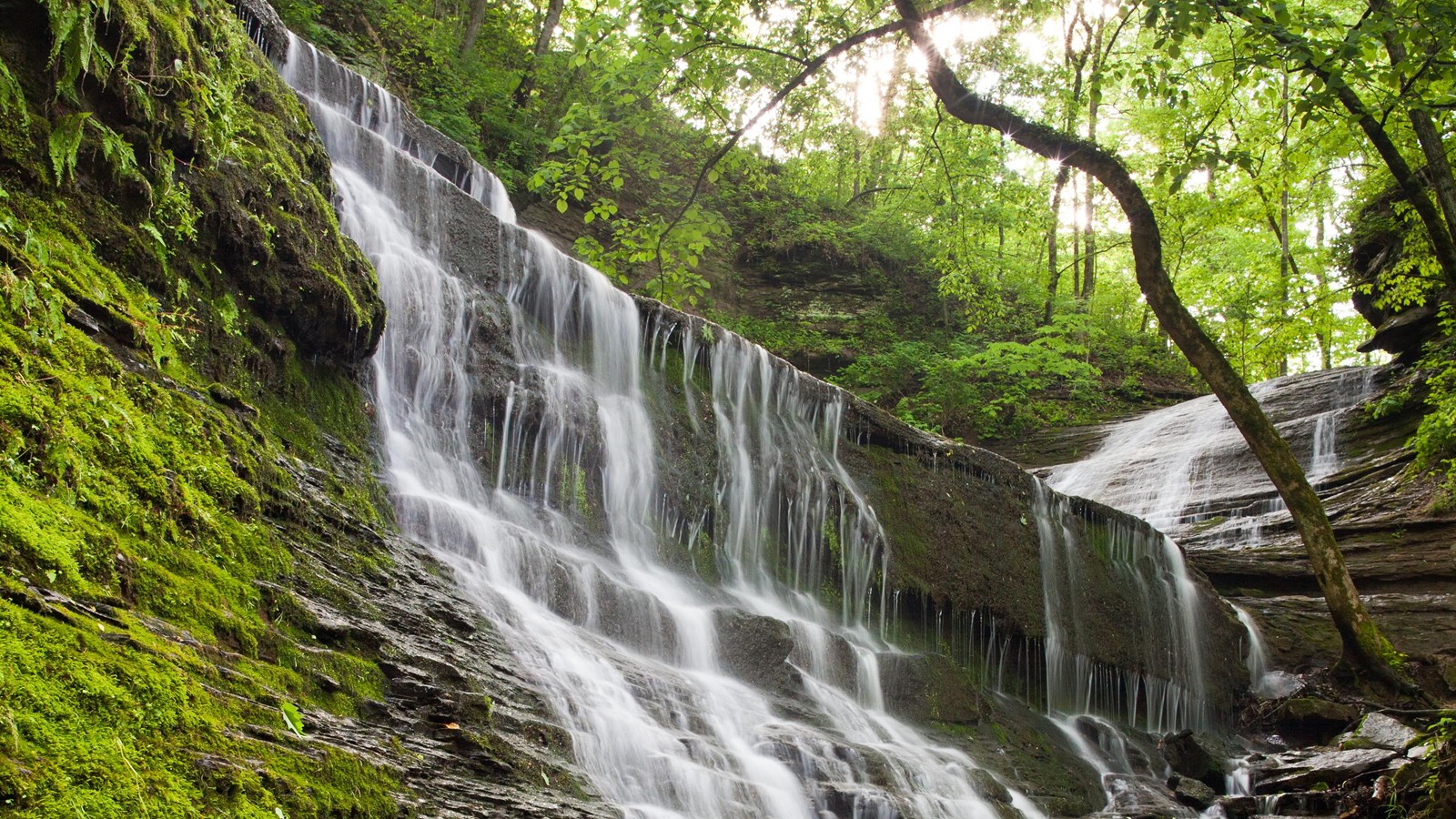 Location:
Natchez Trace Parkway, milepost 404.7
Grill, Historical/Interpretive Information/Exhibits, Information - Maps Available, Parking - Auto, Picnic Shelter/Pavilion, Restroom, Scenic View/Photo Spot, Trailhead, Trash/Litter Receptacles
For thousands of years before the falls existed Jackson Branch flowed into this high valley isolated from the Duck River below. Then in a classic case of stream piracy, the Duck River captured Jackson Branch. The flooding river and other erosional agents wore away at the bluffs, cutting a new channel through faults in the rock. At the site of Jackson Falls the diverted stream slips down into the Duck River Valley abandoning its former course.

A steep trail (concrete sidewalk) 900 feet long takes you to a clear pool at the base of these falls. This trail descends to Jackson Falls a beautifully sculptured cascade. This is one of two waterfalls along the Natchez Trace Parkway. The other waterfall is Fall Hollow located at milepost 391.9 near Hohenwald, Tennessee.

Please do not climb on the falls it is very slick and dangerous and can lead to significant injuries.
Last updated: November 7, 2021