Place
Isaiah Walker House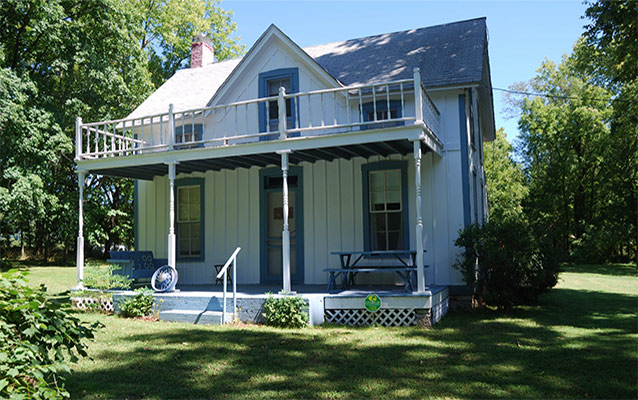 Location:
Wyandotte, Oklahoma
Significance:
Architecture, Ethnic Heritage, Native American
Designation:
Listed in the National Register – Reference number 100000769
The Isaiah Walker House was built by Isaiah Walker (1826-1886) a Wyandotte Indian who survived the forced removal from Kansas to Indian Territory with the signing of The Treaty of 1867. The Walker family is representative of a history of forced westward relocations by the United States government during the Wyandotte removal starting in the 1780s from Ohio through the 1860s with their ultimate relocation in Indian Territory. The Wyandotte nation moved from Kansas to Indian Territory during and immediately after the Civil War. Isaiah sold the brick house he built in Kansas and built a new home in 1872 in the Indian Territory. Here he farmed and served as the clerk of the General Council until his death in 1886. The Walker Farmhouse is associated with events that have made a significant contribution to the broad patterns of our history. It is the only extant building associated with Isaiah Walker and Bertrand Nicholas Oliver Walker, Wyandotte citizens, settlers, officials and historians. The house is also an excellent example of a local Gothic Revival style building. The Isaiah Walker House is significant at the state level in the area of Ethnic Heritage, specifically Native American and at the local level for is architectural style. The period of significance is 1872-1927 which includes the time frame for both Isaiah Walker and Bertrand Nicholas Oliver Walker.
Last updated: April 27, 2018