Place
Integration of Schools: DuBois High School; Mount Hope, WV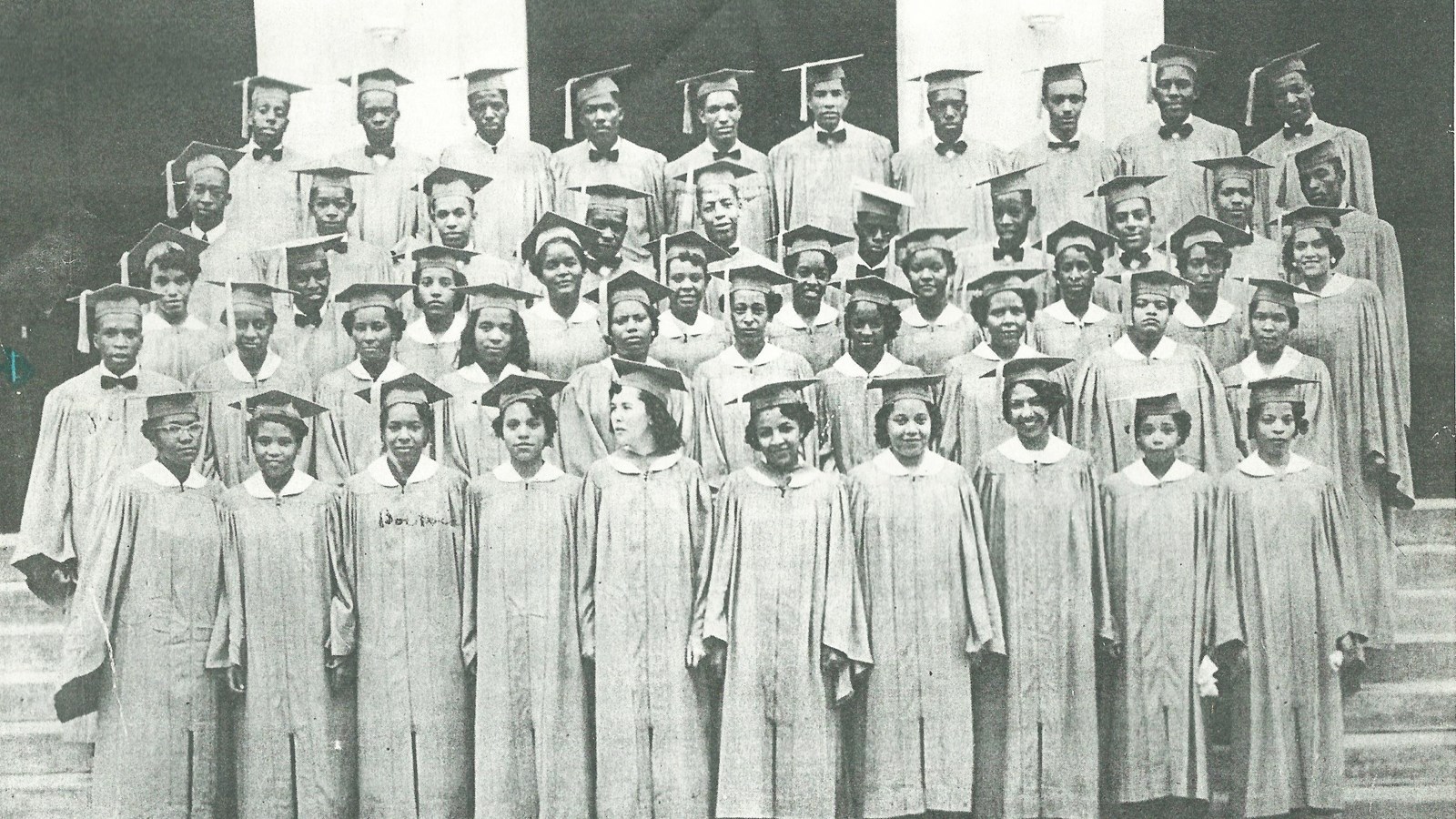 African American Heritage Driving Tour Stop 11: Integration of Schools: DuBois High School, Mount Hope, WV
On May 17, 1954, "Separate but Equal" became "Unequal." That day, the United States Supreme Court ruled that segregated schools were unconstitutional. In West Virginia, school segregation was mandated by the state constitution. West Virginia was one of seventeen states that had a dual school system; schools for whites students and schools for black students. At the time of the decision, there were 420,000 white and 26,000 black students attending school in West Virginia. Black students were not receiving an equal education. They were using outdated, second-hand books as well as band and school equipment passed down from white high schools.

The ruling did not come with specific recommendations; desegregation was left up to the individual states and often to the individual county school systems. By June of 1954, the institutes of higher learning in West Virginia had begun the process of desegregation. By September, twenty-nine of the forty-six West Virginia counties with African American students had also begun the process of integrating their K-12th grade schools.

Some counties were reluctant and slow to integrate their schools. A few remained segregated until the mid-1960s. Other school systems maintained their dual school system allowing black students to attend an integrated school or continue to attend an all-black school. In most counties, desegregation went fairly smoothly; however, there were students and parents who protested against integration or boycotted efforts to integrate. None of these activities led to major violence.

In Fayette County, school officials announced that all schools would be integrated at the beginning of the 1956-57 school year. Here in Mount Hope, the older white high school was converted to a middle school. The white students were moved to the all-black DuBois High School which was the newer and nicer of the two high school buildings. DuBois was renamed Mount Hope High School.

The results of integration affected each person differently. African American principals before desegregation were demoted to teachers after integration. Many black teachers were the first to lose their jobs if there were not enough teaching positions at the combined schools. In some integrated schools, male black students were allowed to play on the football and basketball teams, but they could not play other team sports. African American girls were not allowed to be on the cheerleading squad. Throughout the region, black students were treated differently. At some schools they could not participate in the band or chorus, or join white-only school clubs and organizations; at others they could.

Artifacts, trophies, yearbooks, and records from many of the black high schools were burned or placed away in boxes and forgotten. Kathleen Scott attended the segregated DuBois High School. For her, the most significant effect of integration was losing many of her friends who lived in more distant communities. "Our friends from other parts of the county began going to high schools closer to where they lived," she said. "And we didn't get to see them anymore." It took West Virginia school districts almost a decade to become fully desegregated, and the closing of the African American schools resulted in a loss of community identity for black residents.
Driving Directions
Physical Address: 110 High School Drive Mt. Hope, WV 25880
GPS Coordinates: N37.897291, W-81.158267

From Beckley
Take US-19N/WV-16N from Beckley. Continue on 16 North through Mount Hope. Turn left onto Virginia Ave. After 0.1 miles, turn right onto High School Dr. The next stop will be 0.1 miles on the right.

From Fayetteville
Take US19 South. Exit left at Glen Jean (Wood Mountain Road). Turn right onto WV 16/61 South. Travel 2.2 miles to Mount Hope and turn right on Virginia Street. Travel .1 of a mile and turn right on High School Drive. Tour Stop and parking is at gate entrance to Mount Hope High School.
Directions to the next Tour Stop:
Slab Fork
Physical Address: 374 Slab Fork Road, Slab Fork, WV 25920
GPS Coordinates: N37.686920 -W81.330368
Integration of Schools (Audio Narration)

Written by: Mark Bollinger Narrated by: Joshua Flynn Music: Song Grow Up, performed by The Gospel Singaleers
Last updated: May 24, 2022