Place
Illinois: Israel and Avis Blodgett House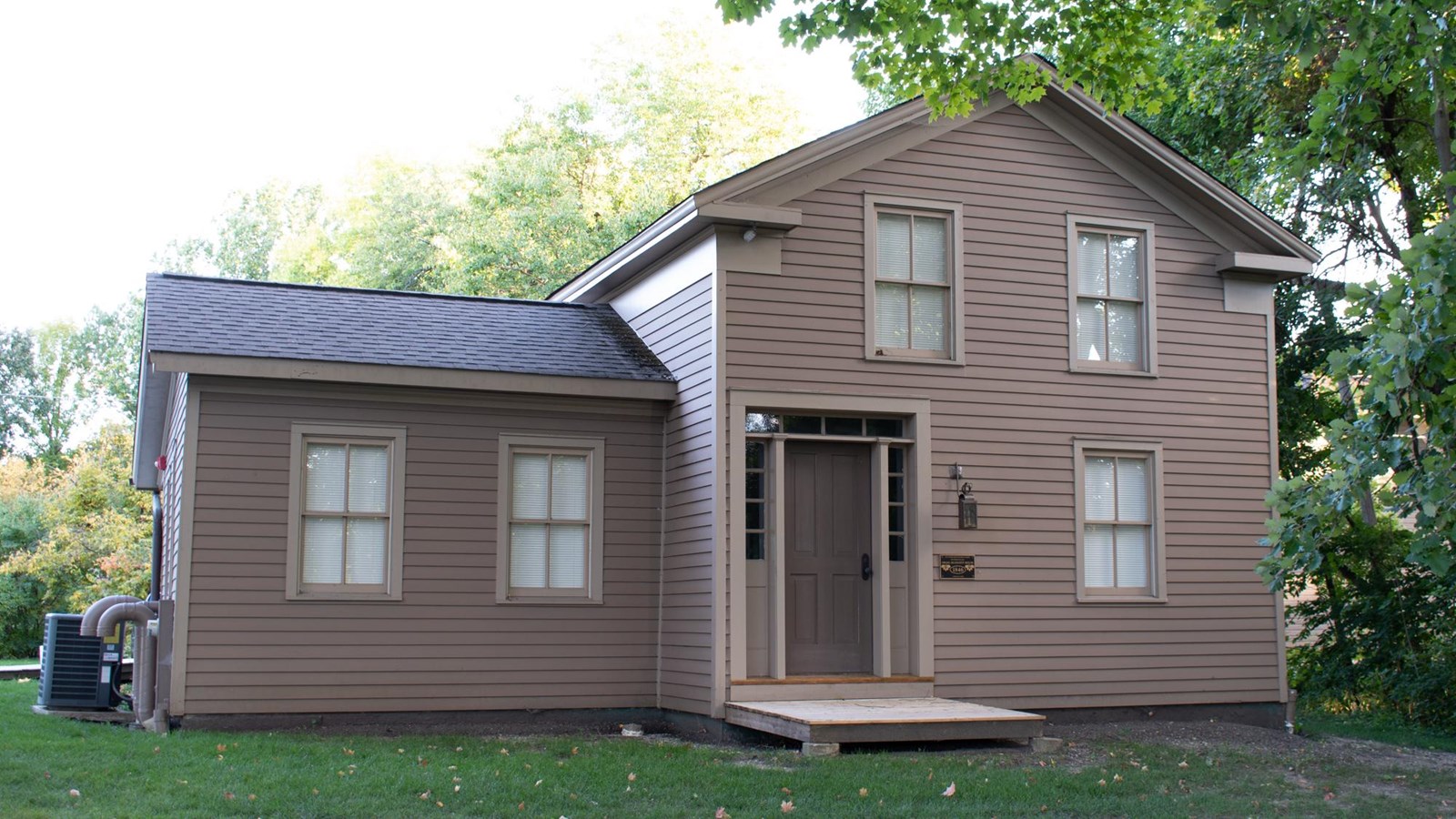 Location:
Downers Grove, Illinois
Significance:
The Israel and Avis Blodgett House is the home of Underground Railroad conductors from 1840-1861
Designation:
Network to Freedom Member (2023)
Israel (1797-1861) and Avis (1796-1882) Blodgett operated their house in Downers Grove, 20 miles southwest of Downtown Chicago in DuPage County, as a station on the Underground Railroad likely from the early 1840s to 1861. The Blodgett Family provided aid and shelter to freedom seekers in their home and then Israel would transport them secretly at night to the home of Philo Carpenter in Chicago. Prior to working as an Underground Railroad conductor in Illinois, Israel helped an enslaved man escape while working at the Harpers Ferry Armory in Virginia in the 1810s. Israel and Avis' involvement in the Underground Railroad can be verified with various primary sources from the late 19th and early 20th centuries, including first-hand accounts by three of Israel and Avis' children and one daughter-in-law.

Originally from Hampshire County, Massachusetts, Israel and Avis Blodgett were outspoken abolitionists who opposed slavery on moral grounds. The Western Citizen, a contemporary anti-slavery newspaper published in Chicago, documents Israel's participation in the abolitionist Liberty and Free Democracy Parties with other local Underground Railroad conductors in the 1840s and 1850s. An autobiography written by Henry Blodgett, Israel and Avis' eldest son, tells how Avis refused to fetch water for a presumed slave catcher who visited their farm with two captured black men. The Blodgett Family also likely advocated for abolitionism as members of the First Congregational Church in nearby Naperville.

The National Underground Railroad Network to Freedom serves to honor, preserve, and promote the history of resistance to enslavement through escape and flight, which continues to inspire people worldwide. The Network currently represents over 700 locations in 39 states, plus Washington D.C. and the U.S. Virgin Islands. Through its mission, the Network to Freedom helps to advance the idea that all human beings embrace the right to self-determination and freedom from oppression. 
Last updated: April 18, 2023